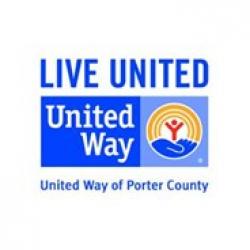 The United Way network is strong and was built for such a time as this. Since mid-March we have been convening weekly meetings with our nonprofit, government and business partners to address needs, share information and plan for long-term recovery.
To date more than $400,000 in resources have been distributed to and through the network to help residents cope with the COVID economic crisis.
"United Way has been a key component in assisting with filling gaps relative to the needs within the county. You have also greatly assisted us in our ability to provide PPE to emergency services personnel during times when it was unavailable through other avenues. I truly value United Way's contributions and look forward to our continued partnership together."
--Lance Bella, Director, Porter County Emergency Management Agency
Beyond supporting medical and emergency management teams, we are seeing an astronomical need for food resources and shelter services. We anticipate more than 50% of households in Porter County will need some sort of community assistance over the next 12 months.
As we move forward, we will continue to evaluate and fill in the gaps for residents in need. Will you help?
Donate to the Coronavirus Pandemic Relief Fund. The fund support programs that address shelter, employment and food scarcity issues, plus more.
Do you need assistance? Find resources and support here.
THANK YOU, DONORS!
United Way of Porter County fights for the health, education and financial stability of every resident in Porter County. Together with more than 200 community partners, 4,000 donors and 8,000 volunteers, we are uplifting lives across Porter County and Northwest Indiana.
United Way of Porter County | 219.464.3583 | unitedwaypc.org  | info@unitedwaypc.org