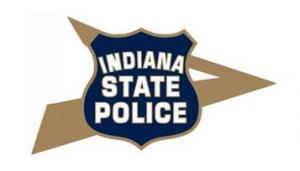 Preliminary investigation by Trooper Thad Decker Jr. has revealed that a white 1997 GMC Jimmy driven by Natalie Ramos, 18 of Reynolds, IN was eastbound on SR 352.  An orange 2009 Volvo driven by Matthew Vice, 40 of Westville, IL and pulling a 2006 Great Dane trailer was northbound on US 41 approaching the SR 352 intersection. 
Ramos failed to yield to the semi and was struck on the passenger side of the Jimmy.  Both the pickup and the semi came to rest on the east shoulder of US 41 north of the intersection.  Ramos who appeared to be not wearing a seatbelt, was thrown into the median.  Her injuries were too severe to survive the crash.  Family has been notified.  Vice was not injured.  At the time of the crash the roadway was wet and a heavy rainfall was occurring.
US 41 NB was closed for approximately four hours for attending to the injured, cleanup and crash reconstruction.
Assisting at the scene were Troopers from the Lafayette Post, ISP Reconstruction units, ISP Commercial Vehicle Enforcement Division, Benton County Sheriff's Department, Benton County EMS, Boswell Fire Department, Bennett's Towing and the Benton County Coroner's Office. The investigation is ongoing.