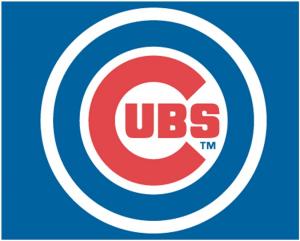 The club's tentative 32-game schedule includes 17 games at Sloan Park and 15 Cactus League road games. Additional games may be added in the future. Game times will be announced at a later date.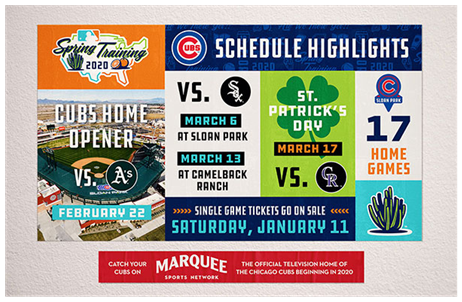 The Cubs and White Sox play twice next spring – Friday, March 6, in Mesa and Friday, March 13, in Glendale. The Cubs will host the Colorado Rockies on St. Patrick's Day, Tuesday, March 17.
Individual tickets for 2020 Chicago Cubs Spring Training games at Sloan Park will go on sale at 11 a.m. CST Saturday, January 11, 2020. Tickets will be available for purchase at the Sloan Park Ticket Office, on www.cubs.com or by calling 800-THE-CUBS.
View schedule at https://www.mlb.com/cubs/schedule/2020-02?partnerId=ed-14297551-1161553133