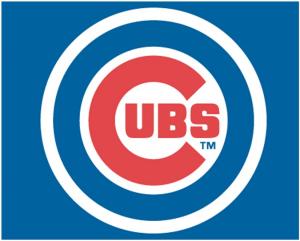 The 28-game schedule includes 14 games at Sloan Park and 14 Cactus League road games. All home games will begin at 1:05 p.m. Arizona time, except for Wednesday, March 17, vs. the San Diego Padres (6:05 p.m.), Thursday, March 25, vs. the Los Angeles Dodgers (6:05 p.m.) and the team's Cactus League finale Monday, March 29, vs. the Arizona Diamondbacks (12:05 p.m.).
For the most up-to-date schedule information, please continue to visit SloanPark.com.
PREPARING FOR GAMEDAYS AT SLOAN PARK
We're excited to welcome fans back to Sloan Park for the return of Spring Training. We remain committed to providing a safe and welcoming environment to enjoy Cubs baseball.
Building on the comprehensive plan we successfully implemented at Wrigley Field last season, we've continued to work in close coordination with MLB, top health experts and local officials to advance our health and safety guidelines at Sloan Park.
From thorough sanitization procedures to processes and plans that minimize contact and ensure physical distancing, we're taking extensive precautions to ensure we cover all the bases and adhere to the Centers for Disease Control and Prevention, the State of Arizona and MLB guidelines.
Visit our COVID-19 Guidelines and Gameday Information page for more information on what you need to know before you visit Sloan Park.
Sloan Park COVID-19 Guidelines & Gameday Information
TICKETS GO ON SALE FRIDAY, FEBRUARY 19
To ensure physical distancing at Sloan Park, we're implementing limited-capacity, pod-style seating for the 2021 season. Tickets will be available in pods of two, four and six in the seating bowl and in pods of two and four in the General Admission Lawn and Budweiser Rooftop sections.
Single game tickets are scheduled to go on sale at noon MST/1 p.m. CST Friday, February 19. Tickets will be available for purchase online only on SloanPark.com and Cubs.com.