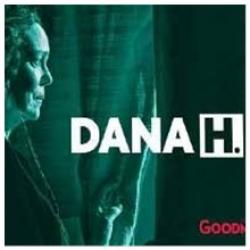 Dana H was a chaplain, counseling patients in the psych ward at a mental hospital when she encountered Jim, a charismatic but psychotic ex-con.  After she helped him turn his life around, he abducted her, holding her captive for the next five months.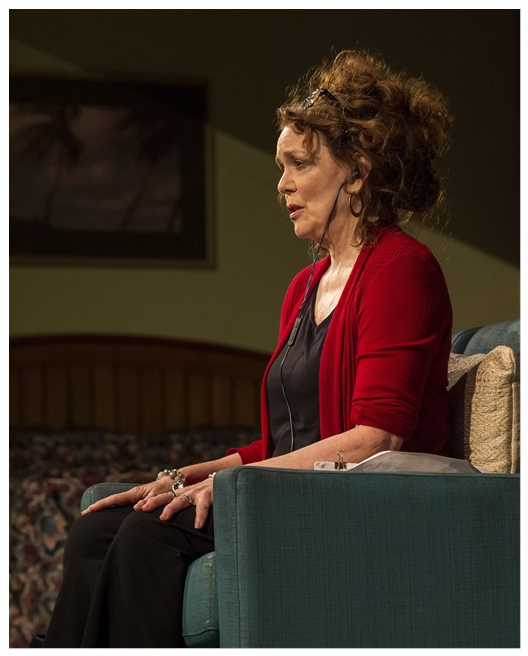 Because Jim was a drug dealer who thought nothing of murdering anyone who crossed him, Dana witnessed things that terrified her.  Although she tried to escape at least once, when he recaptured her, he threatened her life and the lives of anyone she held dear.
Dana managed to escape with the assistance of a construction crew.  Still terrified, she stayed with them, hiding in plain sight and working construction, for two years, until she found another job. 
Years later, she recounted her experiences in a taped interview with writer-director Steve Cosson.  Her son, playwright Lucas Hnath ("A Doll's House, Part 2", "Hillary and Clinton"), edited and adapted that interview.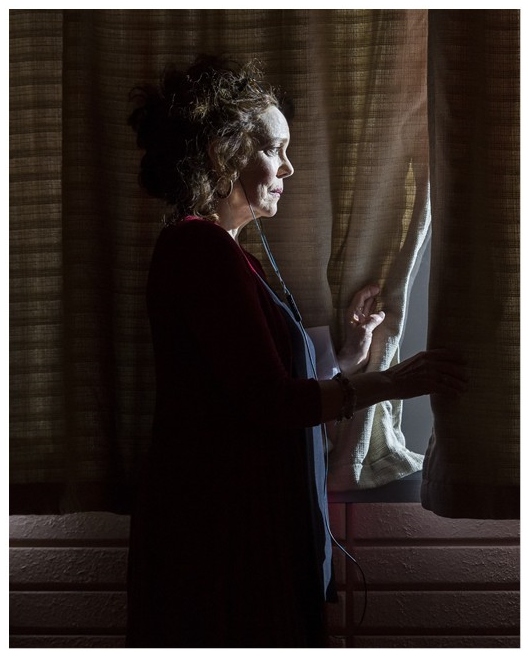 Audiences are hearing Dana's own words, which are lip-synced perfectly by Deirdre O'Connell.  Although the interviewer's voice can be heard asking questions, he never appears on the stage.  Although we don't hear O'Connell's voice, her face and body are reflecting the distress and/or detachment Dana is expressing. 
"Dana H" runs through October 6th in the Goodman Theatre's Owen Theatre, 170 N. Dearborn, Chicago.  Most reasonable parking options for the Goodman is the Government Center garage on Lake between LaSalle and Dearborn, online advance payment at www.interparkonline.com/goodmantheatre, $17. 
Running time is 75 minutes, no intermission.  Performances are Wednesday and Thursday at 7:30 pm; Friday at 8:00 pm; Saturday at 2:00 and 8:00 pm; and Sunday at 2:00.  Tickets range from $15-$45.  FYI (312) 443-3800 or www.goodmantheatre.org.