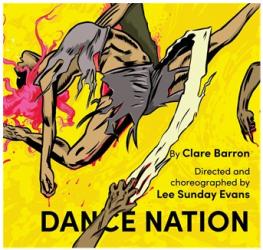 Parents of girls in performance activities like dance, cheering and gymnastics, know that their daughters are split personalities.  They are fiercely competitive in the gym or on stage, yet cuddle a stuffed animal while waiting to perform.  Their costumes, hair and make-up are adult, their behavior still childish.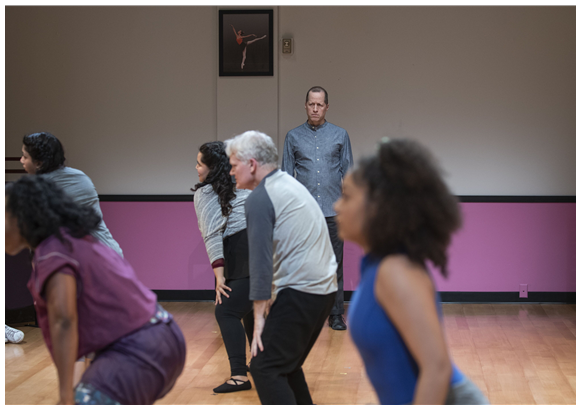 This team was from East Liverpool, Ohio, but they could have been from Anyplace, USA.  I traveled the state of Indiana while my daughter competed in gymnastics, so I know whereof I speak.  Last spring. when I was in Lake Tahoe for a wedding, there was a dance regional in my hotel.  Whenever I walked through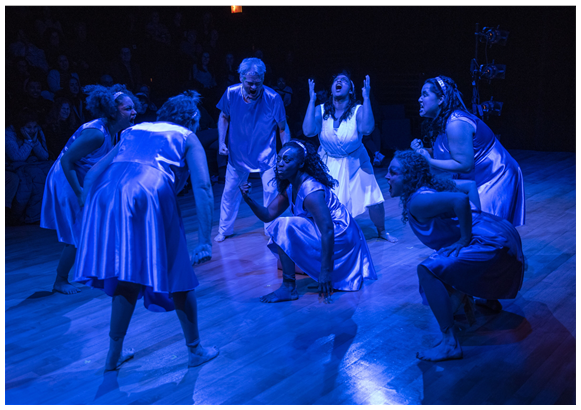 the lobby, there were dozens of tween girls, parents in tow, talking about the competition and how they thought they'd done, carrying stuffed animals.  I'm pretty sure I heard some of the lines from "Dance Nation" in that lobby. 
"Dance Nation" opens with a tap number performed by the entire ensemble.  Vanessa (Audrey Francis), who falls during the performance, is left sitting on the floor after her teammates have left, calling for help.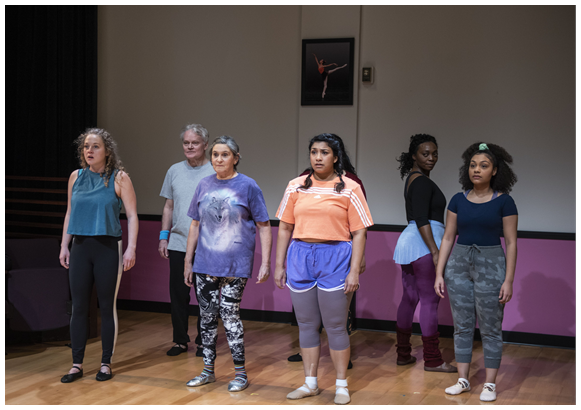 At the next practice, Pat (Tim Hopper), their Dance Teacher/Coach, mentions that Vanessa will be out for a while.  That's enough for the other girls – and one boy – on the team, Zuzu (Caroline Neff), Amina (Karen Rodriguez), Sofia (Ariana Burks), Connie (Adithi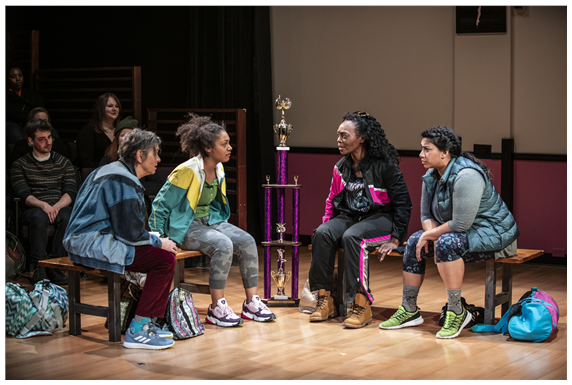 Chandrashekar), Ashlee (Shanésia Davis), Maeve (Ellen Maddow) and Luke (Torrey Hanson).  They're already focused on the next competition…and the one after that … and the one after that. 
It was fairly obvious that this cast were not dancers, although they did a pretty good job with the opening tap number.  I know that the girls in the regionals mentioned above were better dancers – and had better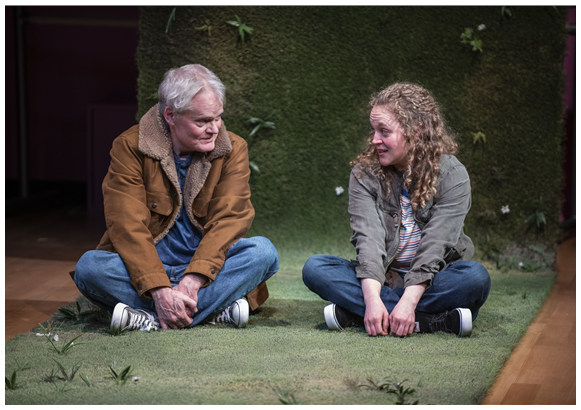 costumes. 
"Dance Nation" was performed on a highly varnished wood floor (a lot like a basketball court) between two sets of tiers (like bleachers but with equally uncomfortable chairs). 
"Dance Nation" runs through February 2nd in the Upstairs Theatre at Steppenwolf Theatre, 1650 N. Halsted Street, Chicago.  Paid parking ($13 or $!5, cash or card) is available in Steppenwolf's garage at 1624 N. Halsted.  Valet parking is also available ($15 cash).