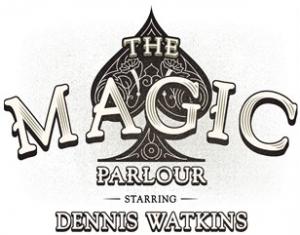 Famed third-generation magician, Dennis Watkins, is taking his one-of-a-kind magical experience The Magic Parlour online for a completely new virtual offering dubbed "The Magic Parlour at Home." The new virtual magic show, designed for group and family viewings, will offer multiple performances every Friday and Saturday evening in July. After the roaring success of several livestreams hosted on The Magic Parlour's Facebook page, Watkins developed "The Magic Parlour at Home" to dazzle audiences with new and interactive magic and mindreading available directly on their screens.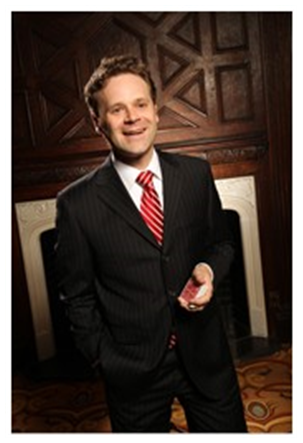 Tickets are now on sale for $75 and can be purchased online at themagicparlourchicago.com. A maximum of 30 tickets will be sold for each performance and each ticket will admit one "household" or up to 10 guests on one screen. All performances will take place via Zoom and require a computer with a functioning camera and microphone to participate as well as a high-speed internet connection. After tickets are purchased, patrons will receive an email containing instructions and a link to access the performance.
"During this time, I've learned to adapt my craft to be able to virtually perform the same caliber of magic my guests have come to expect from my performances at the Palmer House," said Watkins. "The new acts I've created for The Magic Parlour at Home will provide a truly engaging and participatory magical experience for my virtual audience."
"The Magic Parlour at Home" is recommended for adult audiences. Guests ages 12 and up are welcome to join, while guests under the age of 18 must be accompanied by an adult. For a fully immersive experience, guests are recommended to sport cocktail attire and bring their own deck of cards.
A complete list of performance dates and times is below. Additional 9:30 p.m. performances may be added subject to demand:
Friday, July 3: performances at 7:30 p.m. and 9:30 p.m.
Saturday, July 4: no performances due to Independence Day
Friday, July 10: performances at 7:30 p.m. and 9:30 p.m.
Saturday, July 11: performance at 7:30 p.m.
Friday, July 17: performance at 7:30 p.m.
Saturday, July 18: performance at 7:30 p.m.
Friday, July 24: performance at 7:30 p.m.
Saturday, July 25: performance at 7:30 p.m.
Friday, July 31: performance at 7:30 p.m.
For complete details and information on "The Magic Parlour at Home" and Watkins' other virtual experiences including corporate and private events, teambuilding workshops and magic lessons, please visit: themagicparlourchicago.com
About The Magic Parlour
The Magic Parlour is an intimate evening of classic magic and mind-reading featuring the work of third-generation magician Dennis Watkins. Guests to this intimate, magic-packed evening gather at Potter's in the Palmer House lobby before Watkins personally escorts them to the performance space. Once inside, the audience participates in much of the performance as Watkins wows the room with classic sleight of hand, unbelievable mind-reading and magical wisdom passed down from his grandfather.
Since opening at The Palmer House on New Year's Eve of 2011, The Magic Parlour has enjoyed phenomenal success and unimagined growth. With fewer than 50 seats available per show, The Magic Parlour has entertained over 45,000 guests in its nine-year run. Additionally, it has hosted more than 1,300 ticketed audiences and dozens of private groups, facilitated three truly magical wedding proposals, and has been featured in two books (Chicago Magic: A History of Stagecraft and Spectacle and 100 Things to do in Chicago Before You Die).