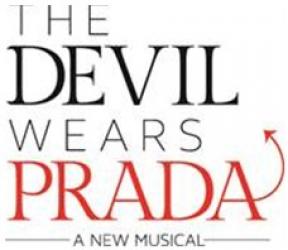 4 Spotlights**** Highly Recommended **** Another Broadway-bound musical premieres in Chicago!  On Sunday evening, I was in the audience for the long awaited world premiere of The Devil Wears Prada.  I really enjoyed it.  It's not sparkly but it is stylish.  Elton John's frothy pop music and James Alsop's brilliant choreography added just the right amount of pzazz.  4 Spotlights
In 2006, Lauren Weisberger best-selling novel, The Devil Wears Prada, was made into a movie starring Anne Hathaway, Meryl Streep, Emily Blunt and Stanley Tucci – a hard act to follow!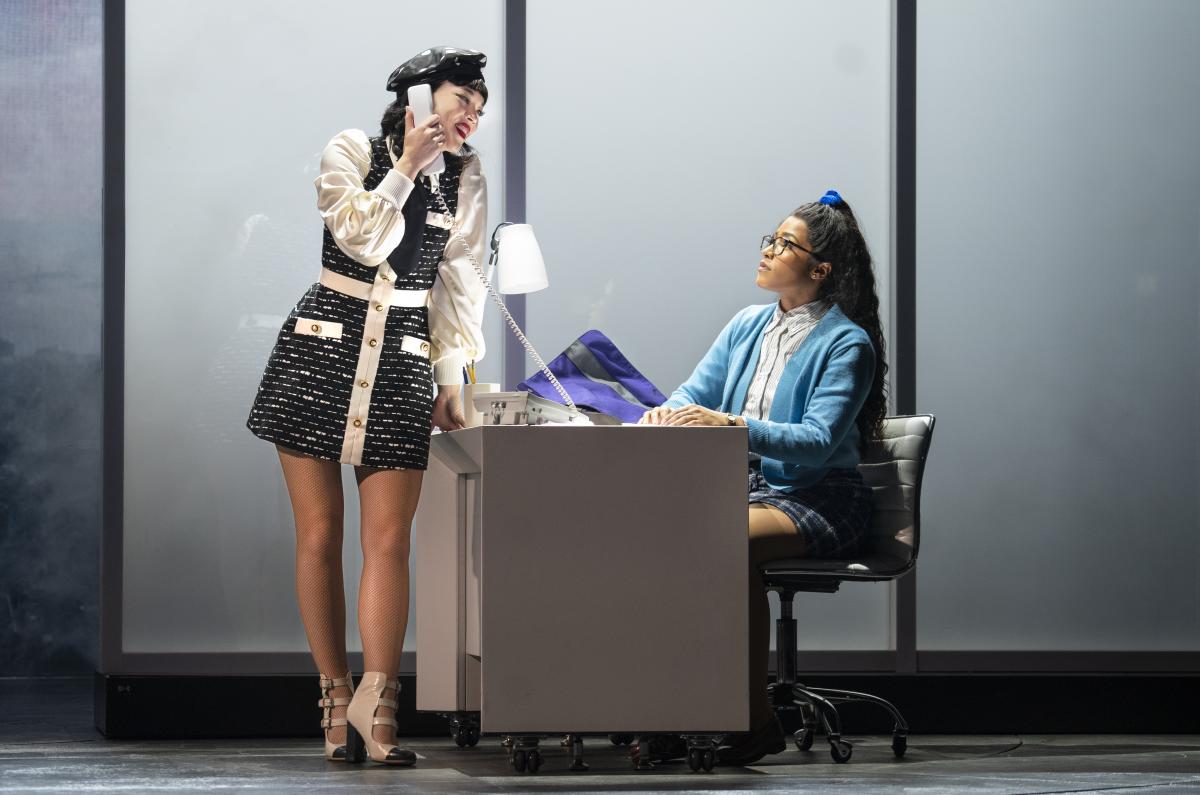 Andrea Sachs (Taylor Iman Jones), "my friends call me Andy" was living on a shoestring while looking for a job in the publishing industry.  After several months looking, she got a call from HR at a publishing conglomerate offering her a job if she could come for an interview that very day.  This was not her dream job as an editorial assistant however. 
In fact, the job would be as second assistant to the editor of Runway, a fashion magazine reporting to the scornful, snobbish first assistant, Emily Charlton (Megan Masako Haley), who just got promoted – if she got the job at all.  Suddenly, an alert came in, everyone busily started scurrying around – she's in the building – and she's early! 
Rattling off a series of orders – which she expected to be carried out immediately -  Miranda Priestley (Beth Leavel) strolled into her office.  Noticing Andy standing there, she summarized her hopes, dreams and resumé, ending by asking why she should take a chance on someone who would were THAT ridiculous pair of tights.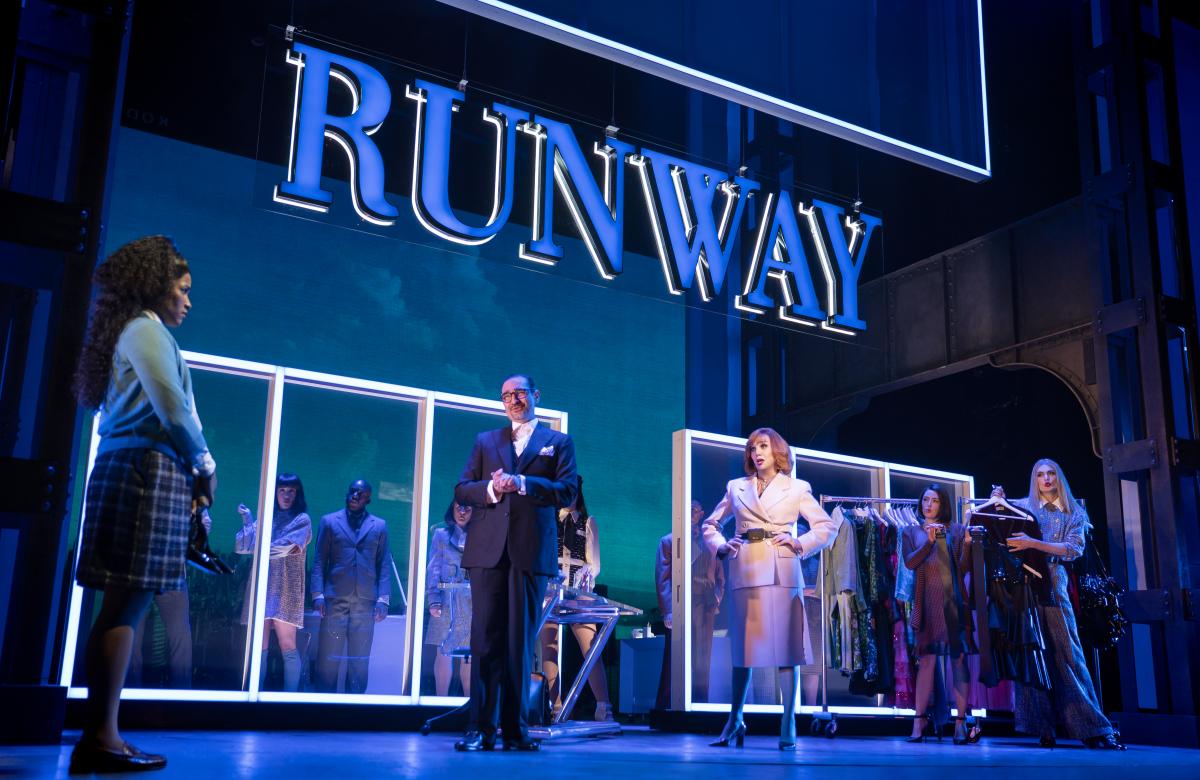 Andy convinces Miranda to give her the job.  On her first day, she wears a sweater to work.  Miranda informs her that her sweater, which she probably found on the sale rack at TJ Maxx was cerulean, a color one of the French fashion houses decided would be THE color of the year.  During a fun song called Cerulean, anything white in the backdrop suddently turns cerulean! 
As the days pass, Randy runs her tail off trying to keep up.  In one scene, burdened with packages, she jogs on a tiny trampoline.  How hard was that?  She can't understand why Nigel would give her a pair of shoes – but Emily recognizes them as Jimmy Choo's.
Meanwhile, she has less and less time for her boyfriend, Nate (Michael Tacconi) and her roommates – and best friends – Lauren (Christiana Cole) and Kayla (Tiffany Mann). 
Runway Art Director, Nigel Owens (Javier Muñez), took time to explain to Andy just why she wasn't getting any credit for her work because she didn't care.  When she asked him for a makeover, they took a walk to the 'fashion closet'.  Nigel leads the ensemble singing and dancing in one of the best production numbers in the show.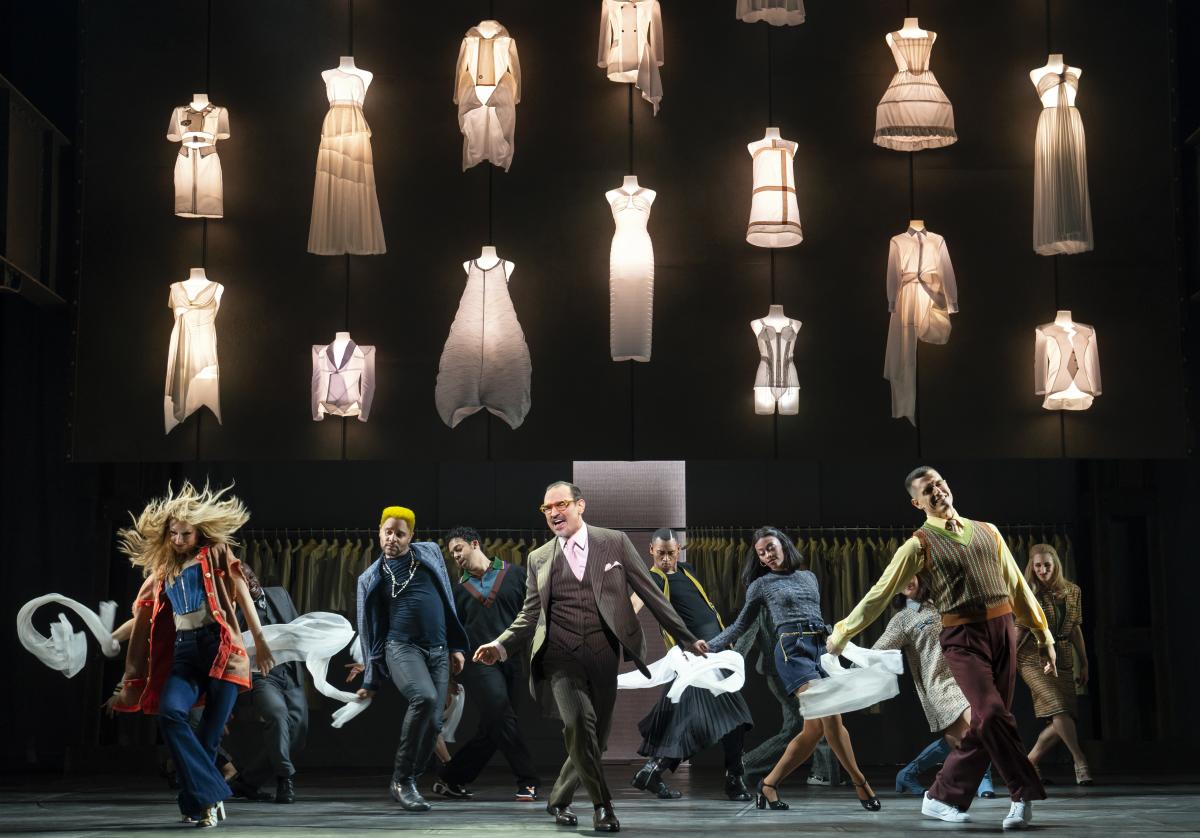 When well-known writer, Christian Thompson (Christian Thompson), asks her to send him some writing samples, Andy is in alt. 
Kudos to the talented ensemble, who sang, dance and changed costumes constantly.  They are: Kyle Brown, JoJo Carmichael, Olivia Cipolla, Tyrone Davis, Jr., Audrey Douglass, Hannah Douglass, Madison Fendley, Cailen Fu, Michael Samarie George, Henry Gottfried, Marya Grandy, Jessie Hooker-Bailey, Liana Hunt, Amber Jackson, Chris Jarosz, Carlos A. Jimenez, Nikka Graff Lanzarone, Anthony Murphy, Jim Ortlieb, Johnathan Rice, Sawyer Smith, Terrance Spencer, and CJ Tyson.
Scenic and Media Designers Christine Jones and Britt Banakis designed an incredible set.  There were lots of scene changes involving rolling/rotating set pieces and/or projections.  Everything looked easy but it had to be incredibly complicated.  In one scene, the girders under the Brooklyn Bridge widened while a structure lowered on top of it – becoming the Eiffel Tower!  When the tower lit up, it was absolutely awesome!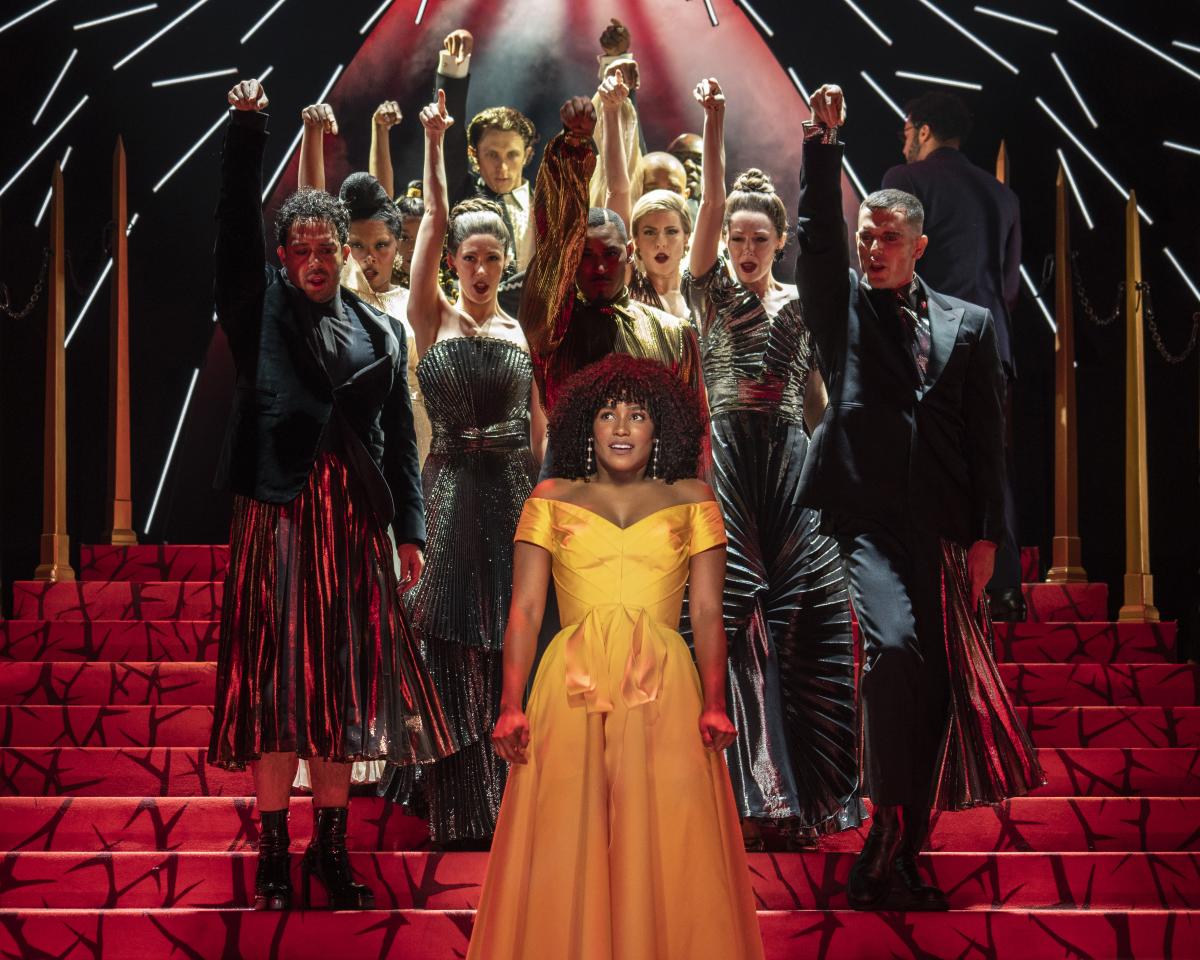 Note:  Masks are strongly recommended for all audience members throughout the theatre. 
The Devil Wears Prada runs through August 21st at Broadway in Chicago's Nederlander Theatre, 24 W. Randolph, Chicago.  Running time is 2 hours, 25 minutes with an intermission. 
Remaining performances are:
Thursday, August 11 at 7:30 pm
Friday, August 12, 7:30 pm
Saturday, August 13 at 2:00 & 8:00 pm
Sunday, August 14 at 2:00 pm
Tuesday, August 16 at 8:00 pm
Wednesday, August 17 at 2:00 & 8:00 pm
Thursday, August 18 at 7:30 pm
Friday, August 19 at 7:30 pm
Saturday, August 20 at 2:00 & 8:00 pm
Sunday, August 21 at 2:00 pm
Tickets range from $33 - $120.  FYI  (800) 775- 2000 or www.BroadwayInChicago.com.