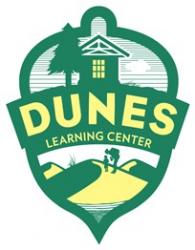 The safety of campers and staff is the highest priority. After reviewing the evolving CDC guidance, consulting with the National Park Service, and discussing options with other summer camp leaders, staff evaluated many possibilities and feel this is the right decision at this time.
"We've looked at many options for keeping groups to small numbers or socially distant. However, social distance is the opposite of summer camp! To protect campers and staff and make sure that Dunes Learning Center is positioned to serve campers and school groups for years to come, we have made this very difficult decision," said executive director Geof Benson. "While program adaptations are the norm for us, at this time, there are just too many variables and unknowns to proceed with camp this summer safely." 
Campers who have already registered will be contacted via email with more information about next steps.  
Dunes Learning Center staff will continue sharing digital content throughout the summer. Getting outdoors is more important than ever in these unimaginable times. Please check the website and social media for fun, family-friendly ideas and activities to continue exploring, whether in your backyard or a local park. 
"With your support, we look forward to seeing students return to campus as soon as possible," said Benson.
Education partner of Indiana Dunes National Park since 1998, Dunes Learning Center is the premier provider of environmental-STEM programs focused on the natural and cultural history of the dunes. Immersed in nature, students learn from hands-on experiences, grow to appreciate the environment, and take action as the stewards of tomorrow. For more information, go to DunesLearningCenter.org.