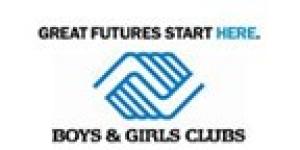 The service allows Club members to schedule phone calls or video conferences with staff who provide tutoring and other essential academic services. Angela Barber, the organization's training and development coordinator, said that each call or video chat includes two staff per Club member.
Introduced in April, E-Learning Assistance is already helping Club families in significant ways. Barber said several Spanish-speaking families utilize the service to connect with staff who can translate assignment instructions to parents and tutor Club members in Spanish. Barber said many families are utilizing this service at least twice per week.
"In fact, one mother whose son is using our e-learning assistance consistently told us that he struggles in reading comprehension. She stated that the personalized tutoring has helped her son's learning environment and that he is doing better and finishing his school assignments on time," Barber stated further.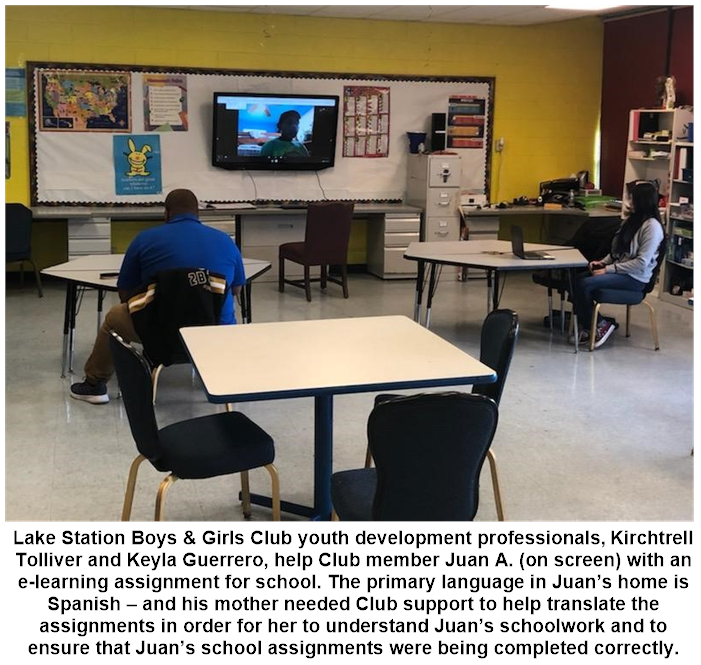 Through E-Learning Assistance, Club members also are receiving traditional tutoring from staff members they already know. Barber stated that a first grade student who is a member of Portage Boys & Girls Club was able to connect to Club staff and receive the help she needed to complete a writing assignment. At the end of the tutoring session, the Club member expressed how happy she was to get help from one of her "favorite staff members."
The E-Learning Assistance program also is introducing new youth and teens to Boys & Girls Clubs of Greater Northwest Indiana, who are joining Clubs after hearing from friends and family about E-Learning Assistance and other virtual programming the organization is offering during the COVID-19 pandemic.
Barber said the parent of a tenth grade student from Valparaiso called the hotline and registered her daughter for membership at Valparaiso Boys & Girls Club after finding out she could receive free tutoring in geometry.
"The mom was so grateful that Club staff were able to help her daughter," Barber said. "She admitted that E-learning can be tough and that she struggles to help her daughter with geometry."
Boys & Girls Clubs of Greater Northwest Indiana's director of operations Rosemarie Joiner said the goal of E-Learning Assistance is to support not only Club members, but also local schools and teachers.
"We are here to fill in any gaps and ensure our Club kids are successful academically," Joiner said. "Nobody expected to be teaching remotely for so long or to finish the school year this way, and we know that kids, parents, and teachers are overwhelmed. It's important for us to support our Club members and our schools."
For more information about E-Learning Assistance, parents can visit www.bgcgreaternwi.org/club-connect.
About Boys & Girls Clubs of Greater Northwest Indiana:
Boys & Girls Clubs of Greater Northwest Indiana has been opening doors to GREAT FUTURES for Porter and Lake County youth for over 60 years. Clubs are open after school and provide great places for youth in grades K-12 to meet friends and have fun while in a safe, supervised environment. Clubs are open during holidays and in the summer. Annual membership is only $40.00. For information on membership, volunteer opportunities, or to make a tax-deductible donation, please contact your local Club by calling (219) 764-2582 or visiting bgcgreaternwi.org. Great Futures Start HERE.