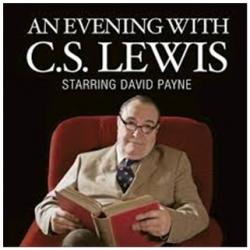 A group of American writers are welcomed into the Oxford home C.S. Lewis shares with his brother.  While drinking a cup of tea, he introduces himself as Jack Lewis, then goes on to explain that when he was four or five years old, he'd announced to his parents that his name was Jack.  Since he completely refused to speak to anyone who called him by his real name, Jack stuck.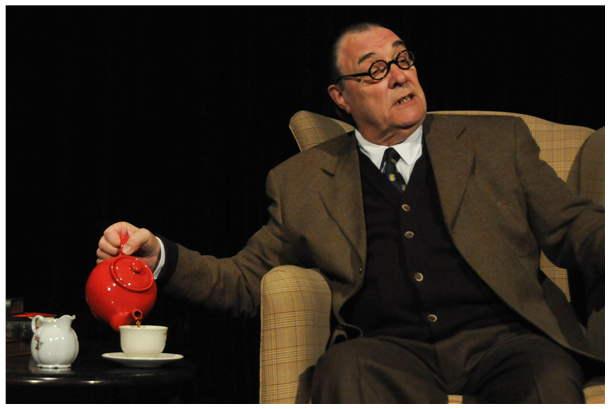 Lewis doesn't know quite what to do with all these writers, so he starts to talk about his life.  As he recalls all the people and events that shaped his life, he is articulate, erudite, insightful and above all funny.  As he talks, he frequently mentions his brother, Warnie, who's gone out for some reason.  When Warnie gets back, he'll fix everyone a cup of tea. 
Lewis talks a bit about his friendship and rivalry with J.R.R. Tolkien.  With his tongue firmly in his cheek, he says that Tolkien is a terrible writer who's got it all wrong, and he's told him that more than once.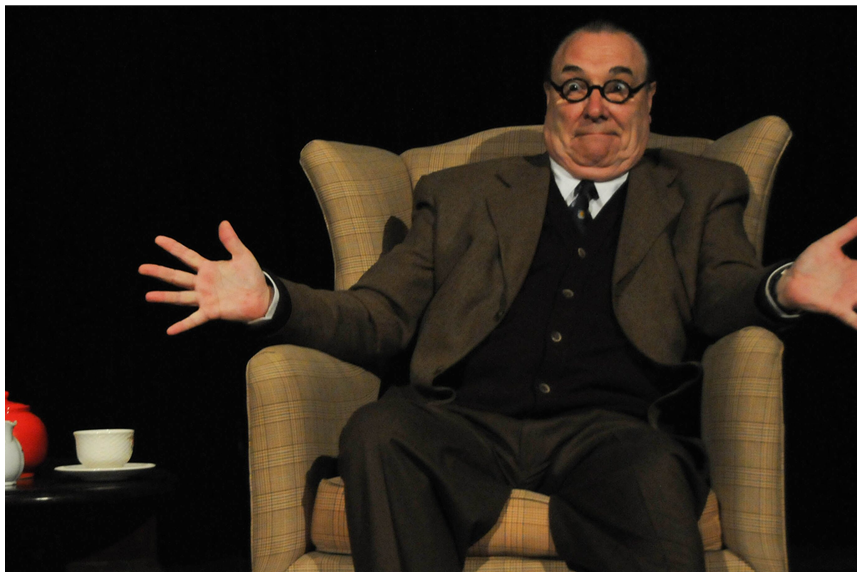 I think the longest, most poignant anecdote is about his wife, whom he loved dearly.  After one of his books was published, he received a letter from a woman in American, Joy Davidman Gresham, commenting on his book.  When he answered her letter, he began a correspondence that lasted for years.  Over time, he learned that she was married, and had two sons.  When she came to England for a visit, she visited Lewis at his home. 
Learning that her husband had taken a mistress, she returned to America to straighten out her life.  After divorcing him, she and her sons moved to London.  Eventually, they moved to the village where the Lewis brothers lived.  When she was in danger of being deported, Lewis married her so she could stay in England.  It wasn't until she was diagnosed with cancer that they married. 
Curiously, Payne broke the fourth wall at intermission to tell the audience about his pet cause.  He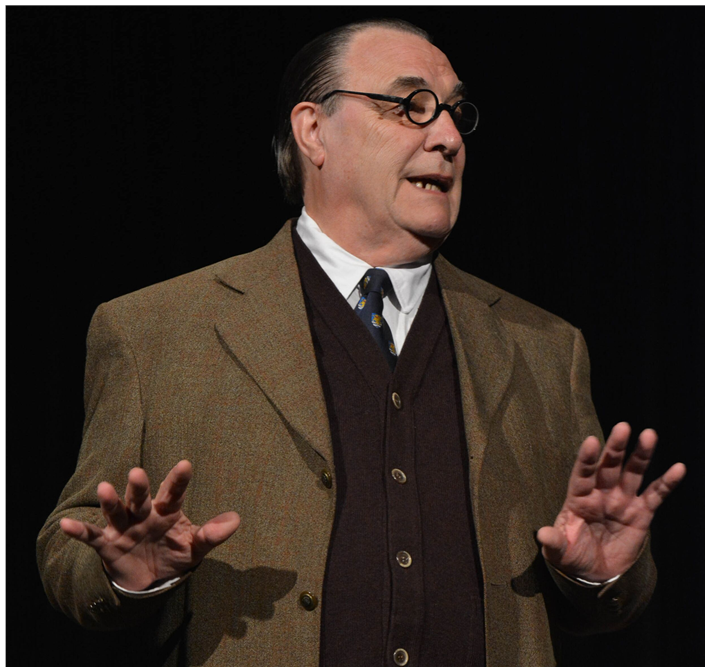 urged everyone to sign up for a monthly donation which would provide a child with the necessities of life.    
 "An Evening with C.S. Lewis" runs through November 3rd at the Broadway Playhouse in Water Tower Place, 175 E. Chestnut, Chicago.  Parking is available at a reduced rate in the Water Tower Place garage.  Be sure and get a validation ticket from an usher.
Running time is 90 minutes with an intermission.  Performances are Thursday and Friday at 8:00 pm; Saturday at 4:00 and 8:00 pm; and Sunday at 2:00 and 6:00 pm.  FYI www.aneveningwithcslewis.com.  Tickets are $70.  FYI (312) 977-1710, (800) 775-2000, www.broadwayinchicago.com or www.ticketmaster.com.