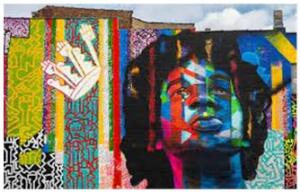 ***RECOMMENDED***           It's not every day that you can say that you've attended the world premiere of an opera. When that opera happens to be created by multiple local artists and set on the South Side of Chicago during the summer of 2019, it is extremely exciting for all individuals involved. "The Factotum" was commissioned by Lyric Opera of Chicago and Houston Grand Opera. Chicagoland audiences, upon witnessing the conclusion of this fresh and insightful work, should leave the performance with a great sense of pride -- not only for our city -- but for all of the dedicated artists who assisted in bringing this opera to us. 3 AND 1/2 SPOTLIGHTS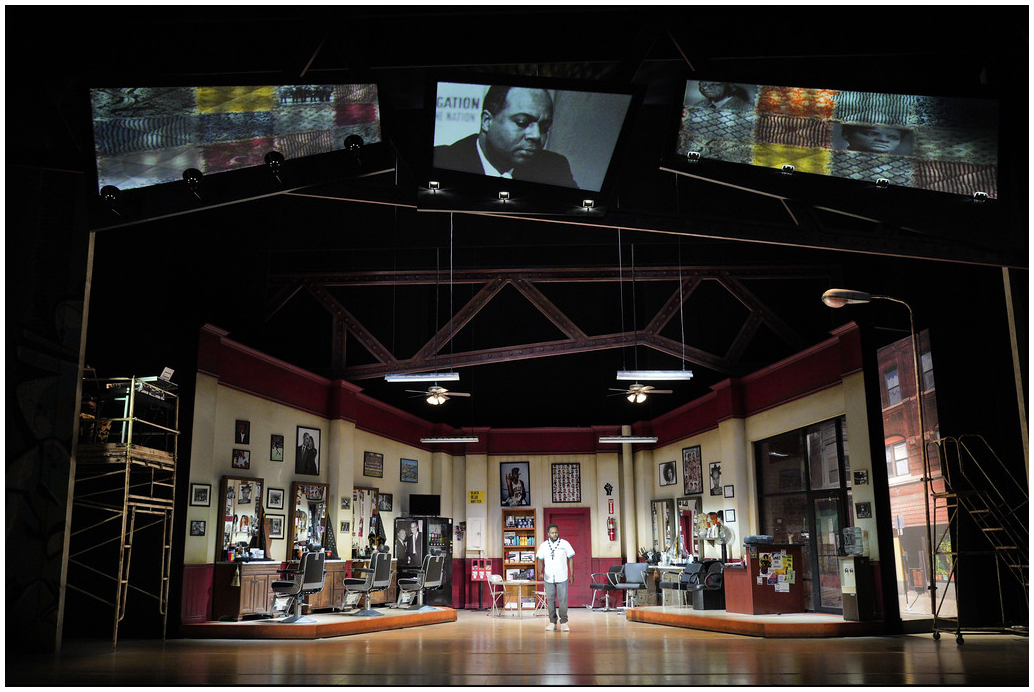 The concept, music and lyrics of "The Factotum" are by childhood friends Will Liverman and DJ King Rico. Creating the book for this new soul opera, Liverman and Rico collaborated with Rajendra Ramoon Maharaj, who also directed. Conductor Kendrick Armstrong leads a 17-member orchestra, which features numerous instruments (drum set, piano/keys, guitar/electric guitar as well as alto, tenor and baritone saxophones) not heard in more traditional operas. This story, which is a joyous expression of Black culture and the strong bond which exists within a tight-knit community, is enjoying a very limited run at the Harris Theater for Music and Dance.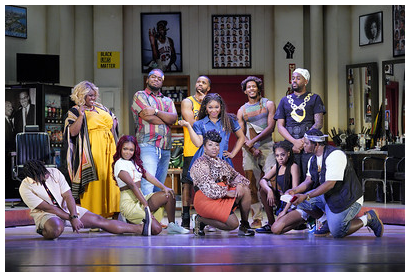 Co-creator Liverman sings the role of Mike, a hard-working businessman who owns the Master Kutz barbershop with his brother Garby (Norman Garrett). Mike is most proud of his property and eternally grateful that his father entrusted the business to him and his sibling before he passed away. Mike, who does everything by the book and is an honest businessman, wants to preserve the barbershop as his father's legacy. Garby, who is self-proclaimed the "bad brother" has other ideas. He uses the location as a front for running a numbers game.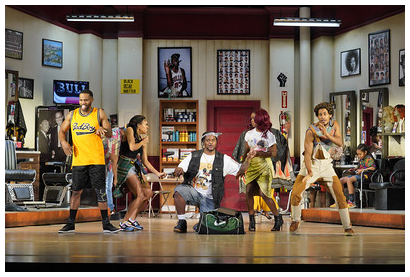 CeCe (Nissi Shalome) is the niece of Mike and Garby. Her mother has recently passed away and CeCe, a dancer who will be entering college in the autumn, has internalized her grief and refuses to speak to anyone. Thus, she communicates through physical movement and dance. Garby's girlfriend, Rose (Cecilia Violetta Lopez) is an aspiring singer/songwriter who is planning a big party at the club to promote the release of her latest EP. Into their lives wanders CJ (Martin Luther Clark), who is returning to his South Side neighborhood after serving seven years in the military. A life-long friend of CeCe's, CJ had dated Rose while they were in high school together and clearly wants to rekindle that romance.
Liverman has claimed that "The Factotum" was loosely inspired by "The Barber of Seville." While the book of this work is comedic at times, it is by no means as frothy and silly as Rossini's famous opera. Instead, it touches upon more serious and relevant themes, including police brutality, rising crime rates and segregated societies. Particularly in the second act, it addresses head on the Civil Rights and the more current Black Lives Matter movements in a reverential yet rousing set of consecutive production numbers.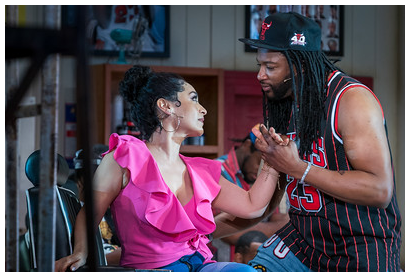 Dance is a big part of the overall flow of "The Factotum" and choreographer Maleek Washington has created wondrous movement which fluctuates accordingly as the musical styles of the score shift from gospel to R&B, then to funk, hip-hop and rap. Keeping it all on point is DJ King Rico himself, spinning electronica riffs from his CDJ/laptop while perched in his DJ booth on an elevated scaffold/platform located down stage right.
"The Factotum" is a refreshingly imaginative and bold new work. Attending a performance of this joyous opera is the perfect way to celebrate Black History Month.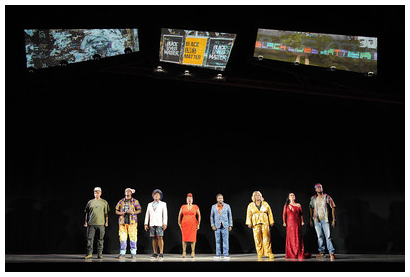 ________________________________________________________________
"The Factotum" continues through February 12, 2023
Remaining performances are as follows:
Wednesday, February 8 at 7:00 PM                                                                                                                       
Friday, February 10 at 7:00  PM                                                                                                                                          
Sunday, February 12 at 2:00 PM
Performed at Chicago's Harris Theater for Music and Dance in Millennium Park, 205 East Randolph Street
Sung in English with projected English titles
Running time is 2 hours and 30 minutes with one intermission