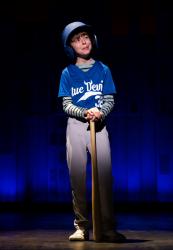 "Falsettos" started as two stand-alone one-act plays, written by William Finn and James Lapine.  The 1981 hit, "Falsettos" is about the lives of a gay man, his wife, his lover and his son in 1979.  "Falsettoland", which premiered in 1990, is about the same people, but two years later, during the AIDS crisis.  In 1992, the two plays were combined into one for a Broadway run. 
The show opens with a song called "Four Jews in a Room Bitching" which generates enough angst for three show!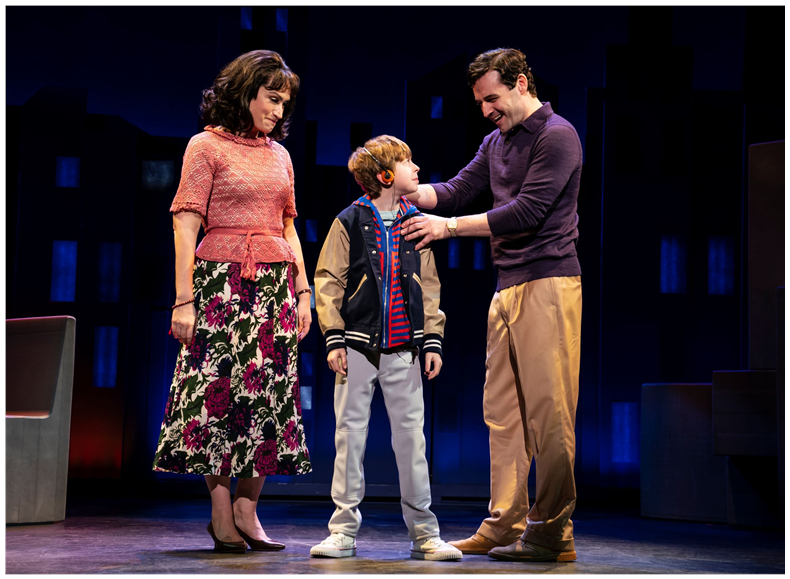 Marvin (Max von Essen) married Trina (Eden Espinosa) and they had a son, Jason (Thatcher Jacobs – Jonah Mussolino in certain performances).  One day, Marvin, who is gay, left his wife and moved in with his lover, Whizzer (Nick Adams).  Since Marvin has a lot of angst – and he lives in New York – he goes to a shrink named Mendel (Nick Blaemire). 
Trina isn't exactly happy about Marvin's departure.  In fact, she's downright angry about it, as she admits in a song called "I'm Breaking Down", which literally brought down the house!  At Marvin's request, she goes to see Mendel, who falls in love with her.  Since they're all trying to make life easier for Jason, they insist he see Mendel too, which doesn't go well at all.  Although he loves him, Marvin eventually breaks up with Whizzer. 
In Act II, which opens with the crazy song, "Falsettoland", two crazy lesbians have moved in next door to Marvin, Dr. Charlotte (Bryonha Marie Parham), who specializes in internal medicine, and Cordelia (Audrey Cardwell) who wants to be a caterer and keeps making inedible food.  Marvin and Trina and Mendel are still trying to make this work for Jason.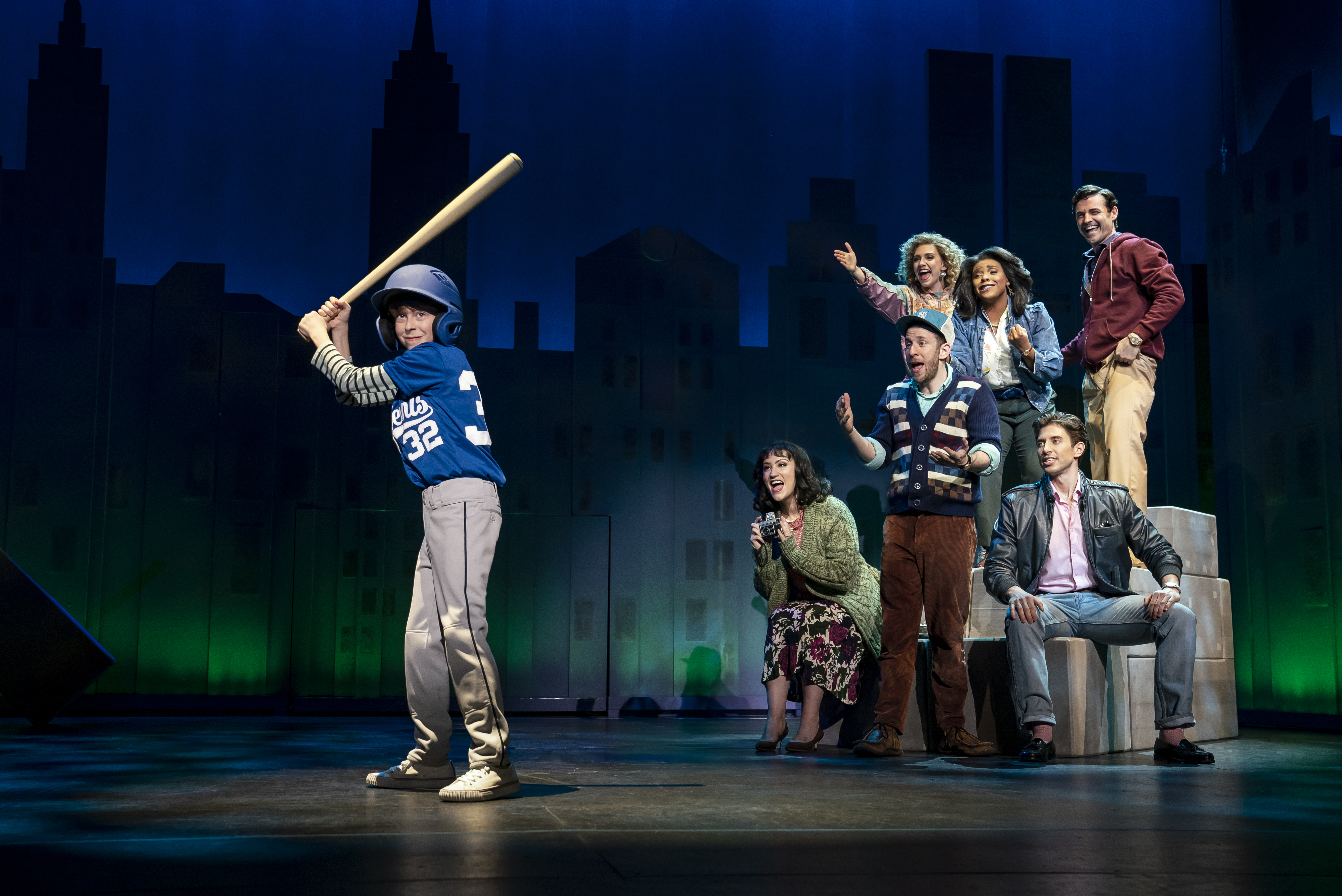 Marvin, Trina, Mendel, Dr. Charlotte and Cordelia all attend Jason's Little League game, and cheer for him, even when he strikes out.  When Whizzer comes to the field, he shows Jason how to swing his bat.  Next time up, with the bases loaded and two out, Jason actually gets a hit.  When his parents ask why Whizzer is there, Jason informs them that he invited him because he likes Whizzer.  He and Marvin get back together but Whizzer gets sick.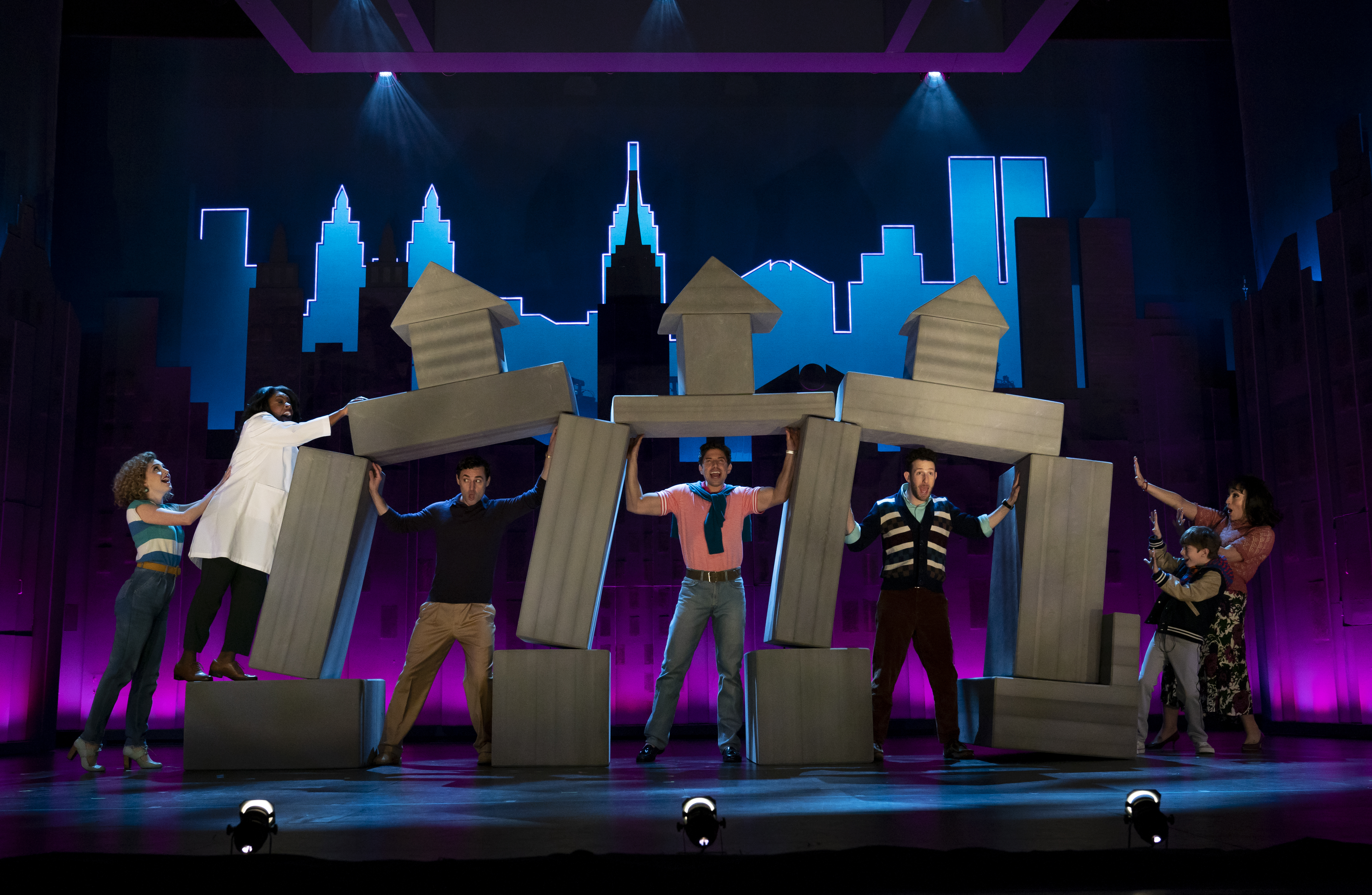 In the beginning of the show, there was nothing on stage except a thing that looked like a giant cube.  After the opening number, the cast started pulling different shaped pieces out of the cube, forming furniture, etc.  It was fascinating to watch.  They were constantly changing the look and/or location of the story by moving all of these pieces around.  The pieces were there at the very beginning of Act II, formed into a series of doorways, but then someone pushed them over, and like dominos they all fell down and disappeared.
"Falsettos" runs through June 9th at the James M. Nederlander Theatre, 24 W. Randolph, Chicago.  Running time is 2 hours, 40 minutes, with an intermission. 
Remaining Performances: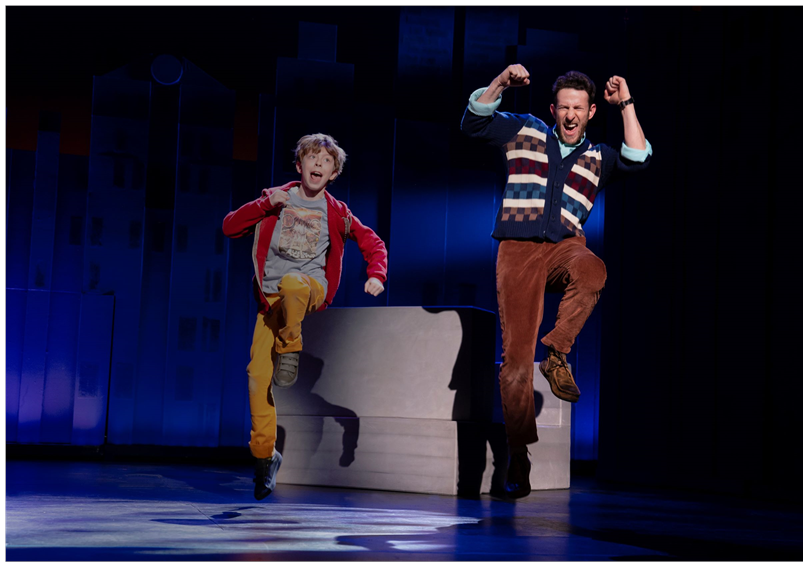 Tuesday, June 4th at 7:30 pm
Wednesday, June 5th at 2:00 and 7:30 pm 
Thursday, June 6th at 7:30 pm
Friday, June 7th at 7:30 pm
Saturday, June 8th at 2:00 and 8:00 pm
Sunday, June 9th at 2:00 pm. 
Tickets range from $27-$98. 
FYI (312) 977-1710, (800) 775-2000, www.broadwayinchicago.com or www.ticketmaster.com.