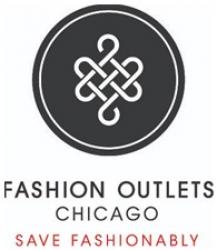 Contactless Visits with Santa 
Santa is coming to town this holiday season with a jolly outlook and brand-new wellness protocols in a fun, contactless experience beginning Friday, Nov. 20. This year, Santa and his young visitors will be wearing masks and maintaining a healthful distance, in a contactless visit and photo experience fully re-designed to meet the moment. The experience will offer guests a variety of photo packages in addition to a mailbox where children can drop off their letters to Santa.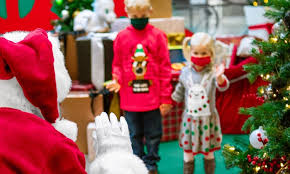 "Although it will take on a new look this year, we're delighted to offer visits with Santa this holiday season and bring some joy to our community during a much needed time," said Katie Walsh, Senior Marketing Manager at Fashion Outlets of Chicago. "Visits with Santa are a longstanding tradition for many of our shoppers and this year, we've thoughtfully adapted the experience in order to accommodate today's health concerns while ensuring a magical moment."  
Health and safety protocols for the contactless Santa visits include hand sanitizing stations at experience entrance and exit, floor decals to ensure social distancing, the cleaning of the photo area between guest visits, the requirement of masks for guests and staff and employee wellness checks.  
Contactless visits with Santa will be located just outside Fashion Outlets of Chicago's Food Court on Level One of the shopping center. Reservations are strongly recommended and can be made by visiting www.fashionoutletsofchicago.com.  
Operating hours for contactless visits with Santa are outlined below.  
November Hours (beginning Nov. 20): 
Fridays – Saturdays: 12 p.m. – 8 p.m. 
Sundays: 11 a.m. – 7 p.m.
December Hours: 
Mondays – Saturdays: 12 p.m. – 8 p.m. (closed Dec. 7) 
Sundays: 11 a.m. – 7 p.m.
Thursday, Dec. 24 (Christmas Eve): 9 a.m. – 5 p.m.  
Wellness Protocols 
Updated wellness protocols at Fashion Outlets of Chicago include intensified cleaning and sanitizing, plus use of electrostatic sprayers; meeting local requirements for mask-wearing/providing masks as needed; social distance queuing and more. The shopping center also features an enhanced, high-quality HVAC system with hospital-grade MERV-13 filtration.  
Throughout the holidays, Fashion Outlets brand ambassadors will be awarding shoppers who are following health and wellness guidelines with rewards from the shopping center's retailers.   
Shop YOUR Way 
Retailers at Fashion Outlets of Chicago now offer a wide variety of convenient ways to tailor the shopping experience so people can shop where, how and when they choose. Offerings include curbside pickup, buy online and pick up in store and shopping by appointment—both in person and virtually.  
Visit www.fashionoutletsofchicago.com for shopping center holiday hours. This year, Fashion Outlets of Chicago will be closed on Thanksgiving and open Friday, Nov. 27 at 6 a.m. 
About Fashion Outlets of Chicago 
Macerich's Fashion Outlets of Chicago is an award-winning 530,000 square-foot, two-level indoor shopping center that is home to more than 130 designer outlets, an impressive contemporary art collection and high-end amenities. The one-of-a-kind upscale outlet property that redefines and elevates the outlet shopping experience, is located at 5220 Fashion Outlets Way in Rosemont – minutes from O'Hare International Airport and Chicagoland's major highways. For more information, visit www.fashionoutletsofchicago.com.