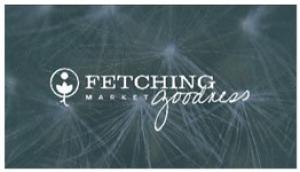 Our March market at The Well was changed to May and then to July at Fox Pointe in Lansing so that we could be outdoors.  But the State of Illinois is not quite ready for us. 
So we decided to move the market across the border, like the good ole days when we had open-air markets every year. 
You know how we love "Vintage Venues" so we sought out the perfect location and was introduced to this incredible old bank building on the corner of Main and Broad in Griffith, Indiana.  
This 1920's building is newly renovated and we are lucky to be the very first to occupy this incredible new space.
Saturday, July 18, 2020 at 10 AM – 4 PM 
the bank.quet
101 E. Main St.
Griffith, IN 46319
This is an Open-Air market in the area behind the building that runs along Broad. 
50+ outstanding Vintage Purveyors and Handmade Artisans 
Hours - 10a-4p 
$5 at the door - 12 and under free! 
Entrance - on Broad St. 
Parking - there are several public parking lots as well as some street parking 
Live Music 
John Fister, Gary Silver, & Metropolly
Delish food - prepared by the bank.quet chef 
Fabulous Cocktails and Local Brews including Iced Coffee, Bloody Mary's & Mimosas 
For your safety and the safety of our team and vendors, we are asking that everyone please practice distancing throughout your visit and use hand sanitizer as needed.  
Our Artisans are ready to get out there and share their incredible wares with you! 
So come spend the day with us and enjoy the summer of 2020.   
Join our Fetching Market Goodness group page on Facebook.