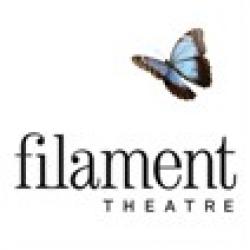 Krissi holds an M.F.A in Arts Leadership from DePaul University - a selective masters program with an acceptance rate of up to 2 students per year. As a full-time graduate student, Krissi also worked full-time at Chicago Shakespeare Theater where she served as Producing Project Manager for Chicago Shakespeare's flagship community engagement program, Chicago Shakespeare in the Parks. Her team fostered significant growth in The Neighborhood Host program - a teen-focused community partnership initiative that provides summer employment opportunities to local youth. 
Prior to her work with Chicago Shakespeare, Krissi worked in Finance for the Children's Theatre Company in Minneapolis where she oversaw the financial success of 8 world premiere productions. It was at Children's Theatre Company that her passion for TYA was ignited. Krissi has since committed her career to fostering radically inclusive arts programming for all generations through ethical, inclusive, and community-informed business practices.
"It's hard to imagine someone who is a better fit for Filament's mission than Krissi, with her passion for young audiences and community-centered business ethos. During this unusually challenging time for the performing arts, we are confident that the Filament community is in good hands. We look forward to this next chapter of Filament's story with Krissi at the helm," says founding artistic director Julie Ritchey.
"What an honor it is to work alongside Julie and the incredible team at Filament serving the young people of Chicago, says McEachern. "During this unprecedented moment in history, I am humbled by the opportunity to lead this organization. By fostering imagination, curiosity, and self-expression, we will step boldly into our future, creating a new world full of play - and I, for one, can't wait."
About Filament Theatre:
Filament Theatre is a midsized Chicago-based nonprofit theatre serving 0-12 year olds and their schools, families, and communities. Filament's mission is to create a more equitable society by celebrating and amplifying the perspectives and experiences of young people through the performing arts. Since 2014, Filament has made its home in Portage Park, on Chicago's Northwest Side, where it serves a rapidly growing audience through performances, classes, and camps. Filament is known for its unconventional and experimental approach to Theatre for Young Audiences. Filament's work is community-based, multisensory, participatory, and blurs the lines between a theatre play and playing.
Filament was founded in 2007 and is led by Artistic Director Julie Ritchey and Managing Director Krissi Ann McEachern. 
Filament Theatre's programs are supported in part by The National Endowment for the Arts, The Illinois Arts Council Agency, The City of Chicago Department of Cultural Affairs & Special Events, The Gaylord and Dorothy Donnelley Foundation, The Richard H. Driehaus Foundation, the MacArthur Foundation, The Growing Tree Foundation, and hundreds of individual donors.
For additional information visit www.filamenttheatre.org.