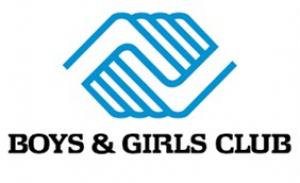 "We are so thankful to First Merchants Bank for their generous donation," Boys & Girls Clubs of Greater Northwest Indiana President and CEO Ryan Smiley said. "This gift will go a long way toward giving Club kids the Best Summer Ever, and we are grateful for their commitment to our shared communities."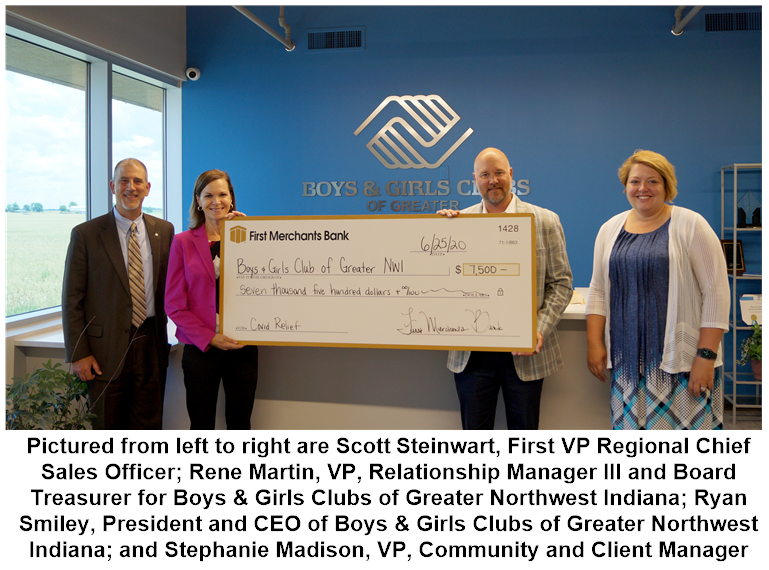 First Merchants pledged $1,000,000 to be contributed across all communities the banking institution serves throughout Indiana, Ohio, Illinois and Michigan. Local leadership identified Boys & Girls Clubs of Greater Northwest Indiana as providing valuable services to communities and vital in the fight against COVID-19.
Smiley said the donation will go toward summer programming at nine region Club locations. Following eleven weeks of closure due to COVID-19, the organization re-opened its Clubs in Cedar Lake, Portage, Valparaiso, Chesterton and South Haven on June 1. The East Chicago, Gary and Hammond Clubs re-opened on June 15, and Lake Station Boys & Girls Club is re-opening on July 6.
This summer, Boys & Girls Clubs is focused on providing Club members with the Best Summer Ever in response to the COVID-19 pandemic that abruptly closed schools and has since shut down a number of recreational opportunities for region kids. Club members are able to participate in arts and STEM programming and socialize with their friends all within the safety of Clubs, which have implemented a number of precautions to keep Club members, their families and staff safe.
The organization is particularly focusing its efforts on combatting learning loss, a phenomenon children typically experience over the summer when they are out of school. Recent research from NWEA, Brown University, and Harvard all project that the extended time kids spent out of school because of COVID-19 will dramatically impact their academic progress. Smiley said that while the status of the upcoming school year remains uncertain, the organization is committed to helping students and schools however it can.
"Nobody is sure what school is going to look like in August," Smiley said. "But we know that teachers have worked hard to get our kids where they are, and we want to do our part to help keep them on track."
Visit https://www.bgcgreaternwi.org/give/ for more information on how to give and have donations matched.
About Boys & Girls Clubs of Greater Northwest Indiana:
Boys & Girls Clubs of Greater Northwest Indiana has been opening doors to GREAT FUTURES for Porter and Lake County youth for over 60 years. Clubs are open after school and provide great places for youth in grades K-12 to meet friends and have fun while in a safe, supervised environment. Clubs are open during holidays and in the summer. Annual membership is only $40.00. For information on membership, volunteer opportunities, or to make a tax-deductible donation, please contact your local Club by calling (219) 764-2582 or visiting bgcgreaternwi.org. Great Futures Start HERE.