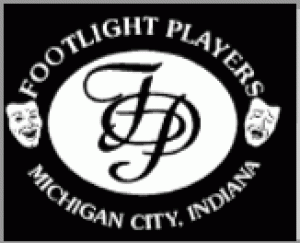 The program will include arias, duets, and ensemble numbers from the operas DON GIAVANNI,  THE MAGIC FLUTE, L'ELISIR D'AMORE, RIGOLETTO, LAKME, L'ENFANT PRODIGUE, RASALKA, THAIS, PIQUE-DAME, ZAZA, MADAME BUTTERFLY, THE CONSUL, LOVE NEVER DIES, AIDA, and RENT.
Performing and Mistress of Ceremonies for this event is Candace Archer. She is joined on stage by Deborah Beien, Emma Blanchard, Howard Brenneman, Frank Casorio, Kathy Chase, Kathi R. Jones, Krystal Levi, Joe Stewart and Lena Levi on Violin. The vocalists will be accompanied by Lee Meyer.
Show-dates and times are Saturday January 18th at 7:30 and Sunday January 19th at 2:00. Footlight Theater is located at 1705 Franklin Street in the heart of Michigan City, Indiana. Ticket prices are $15.00 for adults and $10.00 for children 12 and younger. Footlight Theater is an 80 seat venue, so reservations are strongly recommended. You can make reservations by either going on-line at www.footlightplayers .org  and click on reservations or by calling the Footlight Theater box office at (219) 874-4035. If you have any further questions or for information about either group, please call Lee Meyer at (219) 874-5278.