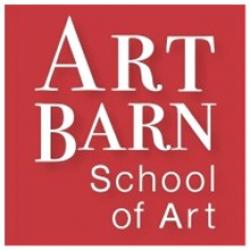 In order keep our community safe we have cancelled the November 27 Holiday Gift Gallery Artists' Reception. Visitors are still welcome to visit the gallery during business hours to shop: Tuesdays, Thursdays and Fridays from 10:00am to 4:00pm and Saturdays from 10:00am to 2:00pm. Special hours from noon to 4:00pm begin on Wednesdays starting November 25 (or by appointment call 219-462-9009). Masks are required.
This curated exhibit features small works including drawing, prints, paintings, mixed media, photography as well as fine crafts including ceramics, woodworking, textile arts and jewelry.  The exhibition runs through January 7, 2021.
Additionally, the November 27 Fourth Friday Open Mic is cancelled. This event was originally scheduled for the same evening as the Artists' Reception. Also, because the December 25 Open Mic falls on an observed holiday the series will not resume again until after the New Year at a future date to be announced.
Learn more about the precautions we have in place at https://www.artbarnschool.org/covid-19-update.
 
OTHER HOLIDAY EVENTS:
Ornament Workshop
Saturday, Nov. 28, 1-4pm, Ages 5+
$50/pair or $90 foursome
Seasonal workshops for families blend art-making with festive themes while strengthen the adult-child bond. Whether working collaboratively or individually participants make decisions together, encourage each other and learn from one another in a safe, creative environment. 
Create festive one-of-a-kind holiday ornaments as gifts for loved ones or keep for your own collection. Several stations will be set-up for hand-crafting ornaments using paint, garlands, yarn, buttons, beads, glitter and more. Guidance and assistance provided. Cookies, punch, hot cocoa, and music will keep spirits bright during the afternoon.
Register at https://www.artbarnschool.org/children-s-classes
ABOUT ART BARN 
The Art Barn School of Art is not-for-profit organization. Our Mission is to provide quality art education programs for all ages in a supportive, creative environment in order to enrich the quality of life in the region. All proceeds, not shared as a commission with local artists, support our organizational mission.