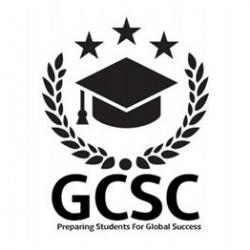 McNulty was joined by Health Commissioner Dr. Roland Walker, Gary Teachers Union President Gleneva Dunham and representatives from neighboring school districts and charter schools.
"After releasing our original plan of giving parents the choice between e-learning and in-classroom instruction, we soon learned that public opinion had drastically changed," said McNulty. "The spike in Coronavirus cases within our school district and across the country along with medical guidance from our local health officials caused us to re-evaluate our plan and implement e-teaching for the time being. We will work with our partners and continue to assess the situation to make necessary adjustments as needed."
Surveys of parents, teachers and community members indicate that more than 80% of the respondents are in favor of maintaining an online platform for the time being.
Dr. Walker lauded McNulty for convening a diverse group of community leaders to assess Gary's educational situation and for acknowledging the health risks that in-person instruction would present at this time.
"At one point, we were celebrating the small victories of cases being down in Gary," said Walker. "Now, the cases are back on the rise, so each school district must look at their resources to best determine how to keep our youth safe. I appreciate Dr. McNulty and her team for doing their due diligence on behalf of the safety of the students and staff of the Gary Community School Corporation."
McNulty went on to emphasize that the district is fully prepared to provide a robust, online curriculum. Each student in grades K through 12 will receive a Chromebook with internet access. Chromebooks will be distributed to students prior to the start of school on August 12th.
Teachers and administrators are being trained in the platform Google classroom, which comes highly recommended as the application of choice for online learning. Students, parents and guardians will also receive training on the operation of the Chromebooks. Food service will still be provided, and virtual open houses will be held before the start of school so that students can meet their teachers.
"We are not going to leave our families hanging. We will equip them with the tools they need to ensure that every child is successful," said McNulty. "The way we deliver education may have a different look, but our passion and determination to get it right remains the same."
More details about the district's e-learning re-entry plan can be found at www.Garyschools.org. To enroll your student, call (219) 881-5466 or visit the website.
GARY COMMUNITY SCHOOL CORPORATION | garycsc.k12.in.us