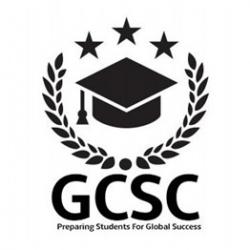 The school closures caused by the Coronavirus will not stop Gary Schools Emergency Manager Dr. Paige McNulty from being engaged with students. Today, McNulty launched a story time program via YouTube where various administrators and community leaders are recorded reading children's books aloud. The videos are posted to the District's YouTube page. Joining in on the reading fun was Gary Mayor Jerome Prince.
"We know these are challenging times for families as we must remain at home for extended periods of time," said McNulty. "As a mother of twin boys, I too must come up with ways to keep them engaged and focused on learning. Reading is a great way to stimulate their imagination."
McNulty and Mayor Prince were joined by McNulty's sons during the taping of their stories. The youth also recorded stories that can be found on the District's YouTube page.
A different story will be posted periodically on the GCSC social media pages in hopes that they will be widely shared among parents and families. McNulty also invites other community members to record themselves reading a children's book and email the link to their video to cwhittington@garycsc.k12.in.us for posting on social media.
"I really want this to catch on," said McNulty. "As I've said before, the best way to get through these trying times is together."
Stories will also be posted on the District's website (www.garycsc.k12.in.us) along with full details of the District's Coronavirus plan and student instructional materials. Periodic updates will also be shared on the school corporation's Facebook, Twitter and Instagram pages.