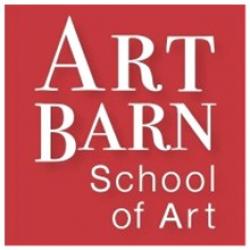 Guest Artist Workshops
Intensive workshops give artists the chance to learn a new skill or enhance their practice. While creating one can easily immerse themselves in endless sources of inspiration. Our guest artists are all skilled in their craft and teaching skills. Come and create together and enjoy an artist's retreat!
Birds in Watercolor
with Peggy Macnamara
October 10, 9am-4pm
$145/person
Join us for a day of learning how to paint birds using watercolor. Peggy Macnamara is a celebrated watercolor artist who has served as Chicago's Field Museum of Natural History's Artist-in-Residence for 30 years. Macnamara has traveled with Field Museum scientists all over the world to paint nature and illustrate conservation efforts. She has published 4 books in collaboration with museum scientists through University of Chicago Press. We have teamed up with Humane Indiana to provide live models to enhance this experience. Students have been invited to exhibit their completed works during the Festival of Owls at Porter County Expo Center on October 17. Lunch provided. Supply list will be provided. Ages 18+
Painting on Yupo with Eileen Sudzina
November 6-8, 9am-4pm
$399/person
Eileen Sudzina teaches the unique techniques and tricks of painting on YUPO, synthetic paper. Sudzina uses her technique to stunning effect and has achieved great recognition because of it. She shares her secrets with workshop guests on how to use YUPO to create unique masterpieces. Lunch provided. Supply list will be provided. Ages 18+  
This project is supported in part by the National Endowment for the Arts. To find out more about how National Endowment for the Arts grants impact individuals and communities, visit www.arts.gov.
Registration is limited in order to keep our students safe and healthy.
Art Barn takes everyone's health and safety seriously and we have measures in place to prevent the spread of COVID-19 which include extra cleaning/disinfecting procedures, screening, social distancing and face covering requirements. We are committed to providing a safe environment for our students, visitors, volunteers and staff. 
Families are encouraged to apply for a scholarship for students age 5-18.
EXHIBITS & EVENTS
Duneland Plein Air Painters Exhibition | October 3 - Nov 2
Opening Reception | Sunday, October 4 | 2 - 4pm
Each week from early April to the end of October members of the Duneland Plein Air Painters (DPAP) meet in a different location to paint in the open air. Carrying on a long tradition of painting outdoors in natural light, these artists record their impression of local scenes while dealing with elements of nature.
Art Barn School of Art provides a sanctuary for this dedicated group of artists, where they can continue their work in the comfort of our indoor spaces during harsh winter months.
An exhibit featuring DPAPs more recent works will be on display during gallery hours on Tuesdays, Thursdays, and Fridays from 10:00am to 4:00pm and Saturdays from 10:00am to 2:00pm. 
Open Mic
October 23 | 7pm
Hosted by Tim Rounds
Singers, songwriters, musicians, poets and more will delight the audience with original material and covers. Discover a new performer, hear an old favorite, or try out your own material at the mic. Admission is $4 for guests (performers $2) with lite bites (refreshments for a nominal fee). Performers must register in advance to secure their spot.
ABOUT ART BARN SCHOOL OF ART
Art Barn School of Art, housed in a century old renovated barn, is dedicated to fostering the love of art for artists of all ages and abilities in its unique 69-acre environment in Porter County, IN.  The Art Barn offers a full range of art education classes for children and adults and is a venue for performing arts and weddings. In the Spring, the Art Barn walls fill floor to ceiling for the annual juried art exhibition (with a 27-year history). In September Art Barn hosts its annual outdoor Art Blitz which engages visitors in art-making, demonstrations and fun for the whole family.