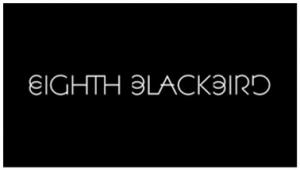 Lebanese-American tenor Karim Sulayman opens the new virtual concert series "Eighth Blackbird Presents: The Chicago Artists Workshop" (CAW), 7 p.m. Tuesday, Oct. 20. Inspired by our shared experience of navigating uncertainty when our lives become uprooted, Sulayman will be joined by Eighth Blackbird's Lisa Kaplan and Matthew Duvall in a program titled "Rebuilding | Crossing Bridges." All events will be performed and live-streamed. For more information visit www.eighthblackbird.com.
"Rebuilding | Crossing Bridges"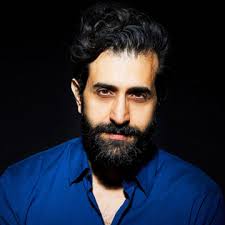 The evening features a collection of songs written during World War II by French composer Francis Poulenc. Curated by Sulayman, the five disparate works include "Nous Voulons Une Petite Soeur" from "Quatre Chansons Pour Enfants," "Lune d'avril" from "La Courte Paille," "Bleuet" (poem by Apollinaire), and "C." and "Fêtes Galantes" from "Deux Poèmes de Louis Aragon." Together they create a narrative arcing the trajectory of a life from young to old, from innocence claimed by war to reconciliation and consolation. Sulayman observes: "This set is conceived as a sort of mini-cycle in which we track Poulenc's view of youth and innocence through his commentaries on war and the damages left in its wake. The humor in the first and last songs shows how they mirror each other as we start and end with long, absurd lists - the first to appeal to a horde of impossible children, and the last, a list of attractions, wild and sometimes smutty, in a landscape upended by fighting (also heralded in by a more direct commentary in the penultimate song, "C."). 'Lune d' Avril' is a prayer from a child to end war, and 'Bleuet' is the memorial to a young, fallen soldier. While we may not today be at literal war, our country is in a war of ideas, ideals and dogmas."
Singing in Arabic, the program also features "Li Beirut," written by Fairouz in 1984 after the devastating civil war of 1975-1990. Echos of this history resonate with Sulayman on a very personal level in the aftermath of the 2020 Beirut port bombing. His 100-year old grandmother experienced the explosive impact of blown out windows, while other family members suffered life-threatening injuries. Through the song, released during the height of the war, Fairouz reflects on the casualties of corrupt leadership ultimately being herself, her city, her people, and her country. 
The solo "Piano Piece No. 4" by the ardently political composer Frederick Rzewski will be performed by Lisa Kaplan.
Stacy Garrop's "My Dearest Ruth," is a musical setting of the final love letter from Martin Ginsburg to his wife, the opera-loving Supreme Court Justice Ruth Bader Ginsburg, and includes this work as a dedication to her blessed memory. 
With Election Day on the other side of a forbidding bridge between this performance and Nov. 3, 2020, the evening considers the capacity of voting to bring the severe consequences of failed leadership, or positive change through determined persistence. With proper leadership comes the potential to rebuild the humanity necessary to create a more equitable society in this country. Crossing bridges. Facing the circumstances. Confronting the future. 
Program selections are subject to change.
Tickets
The Oct. 20th 7 p.m. concert featuring Karim Sulayman will be staged at the Eighth Blackbird production facility located at 4045 N. Rockwell St. This live streamed ticketed event will also feature limited in-person seating. Recommended ticket price is $20, but options include choosing a price as well contributing as a supporter. For tickets and more information visit www.eighthblackbird.org.
Bios
Karim Sulayman has garnered international attention as a sophisticated and versatile artist, consistently praised for his sensitive and intelligent musicianship, riveting stage presence, and beautiful voice. A 2019 GRAMMY® Award-winner, his performing career has included roles with the Drottningholms Slottsteater in Stockholm, Houston Grand Opera, Florentine Opera, Boston Lyric Opera, Chicago Opera Theater and New York City Opera; orchestral appearances with the Chicago, Pittsburgh, and National Symphony Orchestras and the Australian Brandenburg Orchestra; and engagements at Hamburg's Elbphilharmonie, Carnegie Hall, Lincoln Center, the Kennedy Center, International Bach Festival, the Aspen Music Festival, the Aldeburgh Festival, and the Marlboro Music Festival.
Sulayman's discography includes his debut solo album, "Songs of Orpheus," honored with the GRAMMY® Award for Best Classical Solo Vocal Album in 2019. His sophomore solo recording project, an album of Schubert songs with forte pianist Yi-heng Yang, "Where Only Stars Can Hear Us" was release earlier this year. He is also featured in the ARTE documentary "Leonard Bernstein – A Genius Divided," which premiered throughout Europe 2018 and was subsequently released on DVD. His performance of Bernstein's "Mass" with the CSO was recorded live and is slated for national broadcast on PBS "Great Performances" later this year. 
In 2016, Sulayman created a social experiment/performance art piece called "I Trust You," designed to build bridges in a divided political climate. A video version of this experiment went viral on the internet, and was honored as a prizewinner in the My Hero Film Festival (2017). Sulayman has been invited to give talks and hold open forums with student and adult groups about inclusion, empathy, healing from racism, and activism through the arts.
Lisa Kaplan (Eighth Blackbird Pianist and Executive Director) and Matthew Duvall (Percussionist and Eighth Blackbird Artistic Director) met and began making music together in curriculum ensembles at Oberlin College in 1992, driven by a compatible fascination with rigorous challenges and unexpected outcomes. Together with their ensemble mates, they created Eighth Blackbird, a four-time Grammy Award-winning sextet that commissions and champions the creation of new works, mentors emerging artists through the Blackbird Creative Lab and extensive residencies, and expands the boundaries of the concert experience focusing on the principles of collaboration and inclusivity. The fundamental goal of every artistic experience is community building for all constituents.
About CAW
Eighth Blackbird, debuts a new project this fall entitled "Eighth Blackbird Presents: The Chicago Artists Workshop" (CAW). The series opens with Lebanese-American tenor Karim Sulayman accompanied by Eighth Blackbird's Matthew Duvall and Lisa Kaplan (Tuesday, Oct. 20). Additional concerts scheduled for 2020 include singer songwriter Rebecca Rego (Wednesday, Nov. 11): three-time GRAMMY Award-nominee Justin Roberts and cellist Anna Steinhoff (Wednesday, Nov. 18): pianist and media artists Xuan (Tuesday, Dec. 1) and Image Award-winning poet, artist, musician, author and actor J. Ivy (Tuesday, Dec. 8). Artists/dates/times are subject to change. For tickets or more information visit www.eighthblackbird.org. CAW is made possible in part with support from the National Endowment for the Arts.
About Eighth Blackbird
Eighth Blackbird is "one of the smartest, most dynamic contemporary classical ensembles on the planet" (Chicago Tribune). Launched in 1996 by six committed Oberlin Conservatory undergraduates, this Chicago-based super-group has earned its status as "a brand-name…defined by adventure, vibrancy and quality…" (Detroit Free Press).
Eighth Blackbird has since evolved from ensemble to institution, currently realizing its mission through five initiatives: Eighth Blackbird, the award-winning sextet; Blackbird IV, a piano/percussion duo featuring founding members Lisa Kaplan and Matthew Duvall; the Blackbird Creative Lab, the organization's mentoring arm; Blackbird Productions, a designation for wide-ranging creative projects; and the Chicago Artists Workshop, a streaming platform created to support artists.
Recent achievements include a fourth GRAMMY Award, the inaugural Chamber Music America Visionary Award, an Ensemble of the Year Award from Musical America, and the prestigious MacArthur Award for Creative and Effective Institutions. In 2017, the company launched the Blackbird Creative Lab, a tuition-free summer training program, alumni network, and career support platform for emerging professionals focused on cutting edge musicianship, dynamic performance aesthetic, and savvy entrepreneurship.
Set to celebrate its 25th Anniversary in 2021, Eighth Blackbird continues to fuel the modern canon it helped engine with hundreds of commissioned and premiered works by dozens of composers including Viet Cuong, Pamela Z, Bryce Dessner, Jennifer Higdon, Amy Beth Kirsten, David Lang, Andy Akiho, Missy Mazzoli, Nico Muhly, and Steve Reich, whose commissioned work, Double Sextet, went on to win the Pulitzer Prize (2009). A long-term relationship with Chicago's Cedille Records has produced ten acclaimed recordings and four impressive GRAMMY Awards for Best Small Ensemble/Chamber Music Performance. Eighth Blackbird's most recent album, "Singing in the Dead of Night" by Lang, Julia Wolfe, and Michael Gordon, was released by Cedille in June 2020.
The group's latest venture is the inaugural 2020–2021 Chicago Artists Workshop, a full season presenting 24 online concerts with a stellar lineup of featured artists as well as a residency program offering studio space and technical support to area artists. For more information about Eighth Blackbird visit www.eighthblackbird.org and visit them on Facebook, Instagram and Twitter #eighthblackbird.