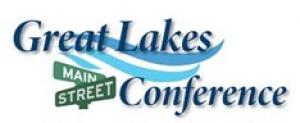 The conference explored techniques and practices for downtown revitalization and economic development through community success stories, best practices and innovations The sessions focused on the National Main Street model of sustainability, economic vitality and placemaking. The 2020 Great Lakes Regional Main Street Conference will be held in Downtown Royal Oak, Michigan.
During the conference, OCRA announced the La Porte Economic Advancement Partnership and the Heart of Sullivan Main Street organizations as recipients of the INspire Idea competition.
The goal of the competition was to encourage the Indiana Main Street network of communities to present inspiring and imaginative downtown revitalization projects. The selected recipients received a $5,000 grant to help implement the project. The goal of La Porte Economic Advancement Partnership's project is to improve the quality of downtown infrastructure, while reinforcing community volunteerism and involvement. The project, titled "Paint the Town," will be a series of service projects for community members to revamp and aesthetically improve the downtown area. Volunteers will repaint faded light poles, wash storefront windows, install pet waste stations and repair and paint benches and trash receptacles. New wayfinding signage will also be installed to help direct residents and visitors to downtown attractions, and inform pedestrians of their Main Street community status.  
There are many benefits in becoming an Indiana Main Street Community:
Encourages community-driven revitalization of downtown areas in Indiana cities and towns
Assists with building, maintaining and growing local organizations focused on the development of the traditional heart and hub of community commerce
Once designated – eligible for additional technical assistance and funding 
Contact Gabrielle Biciunas at gbiciunas@nirpc.org or 219-254-2506 for more information. To learn more on becoming a Main Street Community, visit OCRA's Indiana Main Street Program here.