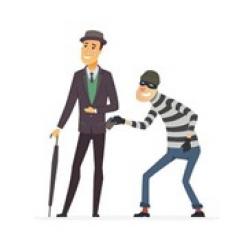  When shopping, always carry your  wallet in your front pocket.
 Don't place purses inside your cart.  If you must bring one with you (carrying basic items such as a credit card or cash in a clip inside your front pocket are safer) keep it on your shoulder, zipped up, and slung in front of you.  
 Beware of anyone who bumps you, blocks you, or distracts you by  asking about products, to read something for them, or for directions.  An accomplice might be walking up behind you to steal from you while you are distracted.  
 Don't leave your wallet or purse out at parks or other public places.  Keep vehicles locked up at all times, even at gas pumps or if you will be close by.  Thieves only need a few seconds to steal, so please follow these tips to help prevent them from doing so.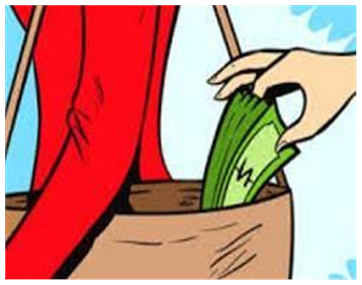  Keep purses locked up in a cabinet or locker while at work.  Never leave them under your desk unattended.
 Never leave your purse on the floor, or slung on the back of your chair, at eating establishments.  This provides easy access for experienced thieves.
 Report suspicious individuals immediately by calling 911.