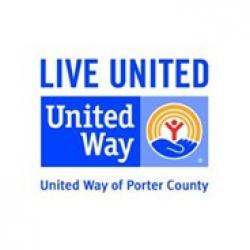 Event proceeds will support our early childhood school readiness program. Ten nonprofit and school partners are working together to help pre-k students better prepare for Kindergarten and beyond.  76% of children evaluated are achieving developmental milestones that will help them build a successful academic career.
The Summer Six Pack includes 6 bottles of wine from Victory Italian's exclusive collection, pairing menu and access to our virtual wine tasting event with Sommeliers Yvonna Farina and Jason Wedner. Sommelier bios here.
Summer Six Pack is $150 and includes one of each of the following wines:
NV Faisao, White Wine, Vinho Verde, Portugal
2016 Intrinsic, Cabernet Sauvignon, Columbia Valley, Washington
2018 Educated Guess, Rosé, Napa Valley, California
2017 Casa V Proprietary, Chianti, Tuscany, Italy
2017 Casa V Proprietary, Pinot Grigio, Delle Venezie, Italy
NV Casa V Proprietary, Prosecco Extra Dry, Veneto, Italy
Next event date to be determined. Order now and event details will be sent to you as soon as they are announced.
"We hosted a small group of friends and all really enjoyed the event.  The Vinho Verde and Prosecco were our favorites. Afterwards, we ended up purchasing a few more packs to utilize for upcoming special occasions. If you like wine, I'd highly recommend taking advantage of this event."
--Scott Weber, United Way supporter and event attendee
Help Northwest Indiana students succeed by purchasing your six pack(s) today.
Not interested in the wine? Just donate to the cause. 100% of your donation is tax-deductible.
The United Way of Porter County fights for the health, education and financial stability of every resident in Porter County. Together with more than 200 community partners, 4,000 donors and 8,000 volunteers, we are uplifting lives across Porter County and Northwest Indiana.
United Way of Porter County | 219.464.3583 | unitedwaypc.org  | info@unitedwaypc.org