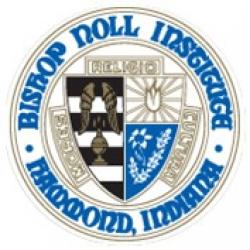 Last year, we had to postpone the Big Event from April and transition to a fully virtual event in May. The Big Reinvent, as we branded it, raised more than $70,000 thanks to the generosity of our alumni and friends around the country. We greatly exceeded last year's goal and hope you will help us continue that streak.
To that effect, we are excited to announce The Big Reinvent 2, a virtual event and auction that will take place May 15, 2021. We plan to have more than 100 auction items this year including past favorites and new options.
We again ask for your help to make our Big Reinvent as successful as possible to secure the funds that go DIRECTLY to families who have made a BNI education a priority for their children. Below are ways you can help right now:
Consider donating items that we can auction. You may do so by visiting https://bigevent100.givesmart.com and clicking the "Donate an Item Now" button or by contacting the Advancement office at jsandoval@bishopnoll.org or (219) 932-9058, ext. 1005. Suggestions include: gift certificates to local businesses (a great way to support small businesses and BNI), alcohol or alcohol themed items, themed gift baskets, golf course certificates for Chicagoland area, airline miles, hotel certificates, designer purses, jewelry, sports memorabilia, technology (laptops, iPads) etc.
Make a donation that goes directly to our scholarship fund. You may visit https://bigevent100.givesmart.com and click "Donate Now" or mail a check payable to Bishop Noll to: 1519 Hoffman St. Hammond, IN 46327.
Purchase raffle tickets. The Warrior Winnings Raffle will be drawn the evening of May 15, with prizes of $5,000, $1,000 and $500 awarded. Tickets are $10 each, or three for $20, or 10 for $50. Order forms will be included in the Spring Noll Today magazine or you can email jsandoval@bishopnoll.org for details on how to receive tickets. (Indiana Raffle License #000575) * Please note: due to Indiana gaming regulations, raffle tickets cannot be sold online or purchased using a credit card. 
Support the event with a sponsorship. Donate one of the following amounts at https://bigevent100.givesmart.com to sponsor at these levels. All sponsors may have name &/or company logo on all media and name & level displayed on event website, with link to your company website. 

GOLD LEVEL ($5,000) Recognition as Main event sponsor
BLUE LEVEL ($2,500)
SCHOLAR LEVEL ($1,000)
WARRIOR PRIDE LEVEL ($500)
BNI SPIRIT LEVEL ($250)
BNI FRIEND LEVEL ($100)
Thank you for any and all consideration to helping make the Big Reinvent a huge success.