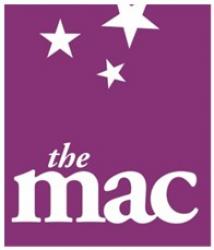 Hiplet™ is based out of the Chicago Multi-Cultural Dance Center in Chicago's South Loop, founded by Homer Hans Bryant. Bryant founded the Bryant Ballet School and Company in 1990 to offer all dancers, but especially low-income students and dancers of color, an entrée into classical ballet. The name of the school was officially changed to Chicago Multi-Cultural Dance Center in 1997. In 2008 Bryant merged ballet and street dance to create the new technique of Hiplet™.
In 2016, Brazil's Só Bailarinos re-shared posts of Bryant's Hiplet™ classes. The unique technique causing so much excitement that the video amassed more than 8 million views. Shortly BuzzFeed, the Huffington Post and ABC's "Good Morning America" (GMA) were knocking on Bryant's door. After GMA aired their performance, offers for commercial work and collaborations from notable tastemakers, including Mercedes Benz and Vogue, started pouring in. Today, Hiplet™ has garnered more than 1 billion views in concerts, on air and online.
The Hiplet™ dance style was specifically designed to make dance accessible to audiences who don't normally attend ballet performances. The program for the MAC engagement is scheduled to include the following:
Act 1: "The Journey, The Evolution"
1. "It's Hiplet"
     Choreography by Homer Bryant, Music by Fernando Jones with the voice of Homer Bryant
2. "Because Of Them We Can"
"Be Free", choreography by Taylor Edwards
"Phenomenal Women", a short film by Nia Cooper
A tribute to the African American women dancers who came before Hiplet. These women performed through many obstacles, paving the way for 21st century dancers to express themselves freely.
3. "Rhythm The Soul Of Life" premiered in 1994 with the original Bryant Ballet Company.
     Choreography by Homer Bryant, William Gill and others, featuring music from Phil Cochran and Legacy, A-Star, Makassy
The roots of Hiplet began with the Bryant Ballet company in the 1990's. "Rhythm The Soul of Life" is a journey through the diaspora of African American dance, showcasing a variety of African and Afro-Caribbean dance techniques intertwined with Classical Ballet and Pointe.
4. "From Ballet to Hiplet"
     Choreography by Homer Bryant, Maiya Redding, Trevon Lawrence and Imani Sailers; featuring music from Black Violin and Nuttin' But Stringz.
"From Ballet to Hiplet" is a play on the Ballet Hip Hop fusion showcasing how two opposites can come together. Ballerinas and Hip-Hop dancers trade moves to classical violin music set to a Hip-Hop beat. Featuring Homer Bryant's signature piece 'Jammin' and the original work commissioned for the 2016 TedX San Francisco conference, "From Ballet to Hiplet" is a crowd favorite.
Act 2: "The Arrival, The Revolution"
1. "Welcome to Chicago"
    Choreography by Homer Bryant, Leandra Groth, Jayda Perry; music by Chance The Rapper, Ric Wilson and others
Hiplet honors its geographical roots by featuring dances to music by local Chicago artists. Chicago's music scene is earthy and diverse, from blues to jazz, rap to house, and everything in between.
2. "Missing You" World Premiere 2019
     Choreography by Nina Rose Wardanian; music by Roberta Flack, Aretha Franklin and Angie Stone
"Missing You" is a departure from typical Hiplet, featuring Contemporary choreography with a more mature approach. Chronicling the ebbs and flows of women as they navigate personal relationships, "Missing You" is an emotional journey of love, loss and sisterhood.
3. Excerpts from "Hiplet Film" by Addison Woods
4. "Finale"
     Choreography by Homer Bryant, Taylor Edwards & Trevon Lawrence; music samples from various artists
The show finale will be an electrifying medley of Hiplet's greatest hits, including some of the popular music and moves from social media.
Hiplet™ dancers scheduled to perform in the MAC program are Aero (Roberto) Whitaker, Alexandria Franklin, Allison Harsh, Camryn Taylor, Cameryn Stevens, Chantal Ashante, Dai'Mere Robins, Elexis Gibson, Jayda Perry, Nia Parker, Tay'Hiana Welch, Trevon Lawrence and Yetunde Washington
Hiplet™ creator Homer Hans Bryant is a former principal dancer with the world-renowned Dance Theater of Harlem. His professional credits span from a command performance for the Royal Families of Norway and England to Timbuktu, with the Legendary Eartha Kitt and the motion picture "The Wiz" with Diana Ross and Michael Jackson. Homer was a former member of Prima Ballerina Maria Tallchief's Chicago City Ballet. His teaching and training experience include working with Canada's mesmerizing Cirque Du Soleil productions of Mystere, Alegria, Quidam and Saltimbanco; many of Bryant's former students are in various Cirque Productions around the world. In 2009, Bryant received the Helen Coburn Meir & Tim Meier Achievement Award; was featured in the short documentary "Raising the Barre: The Homer Bryant Story"; received The Arts Legend Award, Arts Alliance Illinois and was named a 2009 Chicagoan of the Year by the Chicago Tribune. In 2010, he was inducted as a member of "The History Makers and was named one of Chicago Defender's "Men of Excellence 2011." Alongside 33 innovators, Bryant will be part of an exhibit "The American Scene," curated by the Smithsonian's National Museum of American History and scheduled to open in late 2020. 
Tickets
The McAninch Arts Center located at 425 Fawell Blvd., on the campus of College of DuPage presents The Hiplet Ballerinas, 7:30 p.m., Saturday Feb. 8. Tickets are $40-$50. For tickets or more information visit www.AtTheMAC.org or call 630.942.4000. A free post-show discussion with members of the ensemble will take place immediately following the performance.
About the MAC
The McAninch Arts Center at College of DuPage is located 25 miles west of Chicago near I-88 and I-355. It houses three indoor performance spaces (the 780-seat proscenium Belushi Performance Hall; the 236-seat soft-thrust Playhouse Theatre; and the versatile black box Studio Theatre), the outdoor Lakeside Pavilion, plus the Cleve Carney Museum of Art and classrooms for the college's academic programming. The MAC has presented theater, music, dance and visual art to more than 1.5 million people since its opening in 1986 and typically welcomes more than 100,000 patrons from the greater Chicago area to more than 230 performances each season.
The mission of the MAC is to foster enlightened educational and performance opportunities, which encourage artistic expression, establish a lasting relationship between people and art, and enrich the cultural vitality of the community. Visit AtTheMAC.org or facebook.com/AtTheMAC for more information.
The MAC's 2019-2020 Season is made possible in part with support by Follett, L.L. Bean, Doubletree by Hilton Lisle/Naperville, WDCB 90.9 FM, DuPage Foundation and the College of DuPage Foundation.
Programs at the MAC are partially supported through a grant from the Illinois Arts Council Agency.