**** Highly Recommended **** I'm used to seeing Hubbard Street Dance Chicago at the Harris Theatre with its huge stage and cavernous auditorium.  To see the Company, perform The Spring Series RE/CONNECT on the intimate Edlis Neeson Theater at the Museum of Contemporary Art (MCA) was an absolute pleasure.  In an effort to offer something for everyone, the two weekends of RE/CONNECT performances are split between Program A and Program B.  Program A was joyous and upbeat.  4 Spotlights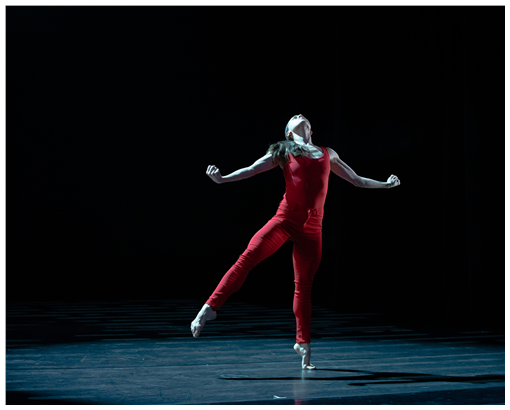 Program A included two new pieces, Ann Hall Garner's As the Wind Blows and Darrell Grand Moultrie's Dichotomy of a Journey, plus old favorites, Chad Naharin's B/olero, and Lar Lubovitch's Little Rhapsodies. 
Program B includes a repeat of Moultrie's Dichotomy of a Journey plus repeats of two pieces from the Fall Series Nacho Duato's Jardí Tancat and Jermaine Maurice Spivey's The Seen. 
RE/CONNECT opens with Garner's As the Wind Blows.  A bright orange background, dancers moving silently back and forth – and then, suddenly, Sphinx, a flute solo played by Laura Nashman, begins.  The company joyfully imitates the wind – or maybe something blowing freely in the wind – constantly shifting – moving high and low, together and then apart, in a seemingly random pattern.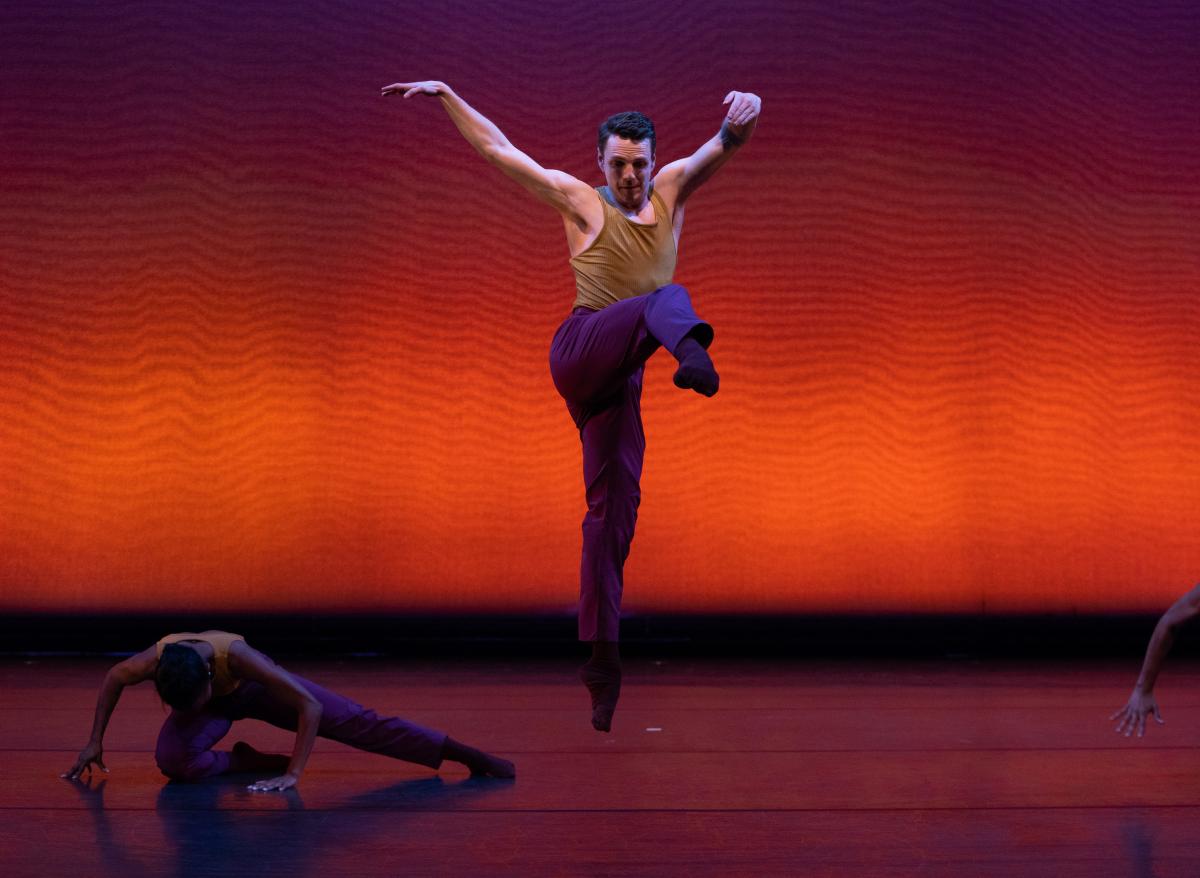 Dancers: Alyssa Allen, Alexandria Best, Craig D. Black, Jr. Jacqueline Burnett, Michele Dooley, Michael Garcia, Elliot Hammons, Alysia Johnson, Adam McGaw, Andrew Murdock, Abdiel Figueroa Reyes, David Schultz, Kevin J. Shannon, Simone Stevens. 
Additional music: Technology (versus Beatless Versions) written by Carl Craig, played by Carl Craig, Francesco Tristano, François-Xavier Roth, Les Siécles; Four Piano Blues III for William Kapel by Aaron Copland, performed by Mark Anderson; A Soft Shell Groove by Francesco Tristano, performed by Alice Sara Ott, Francesco Tristano.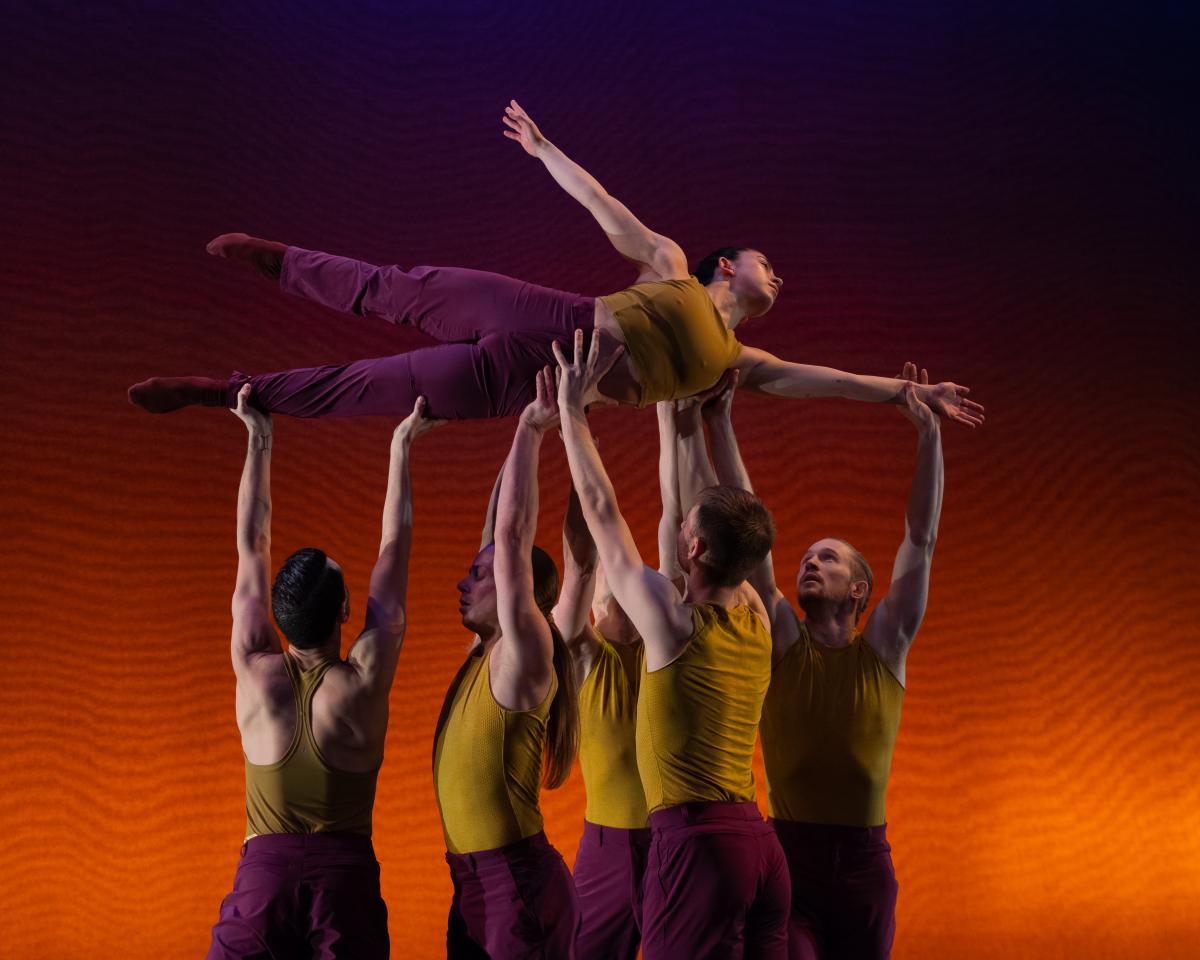 I love Maurice Ravel's Bolero with its unmistakable repeating theme underscored by the constant beat of a snare drum.  I was ready to love Naharin's B/olero, but I thought the synthesized additions to the score detracted from the beauty of the dance.  Naharin's choreography featured repetitive, angular movements done with grace by Alyssa Allen and Jacqueline Burnett.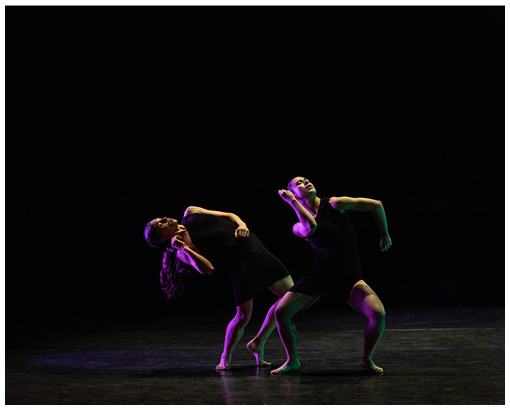 Lubovitch 's Little Rhapsodies, choreographed to Symphonic Etudes, Opus 13 by Robert Schumann, is an unusual piece in that it features three male dancers.  Wearing white shirts and jeans, Michael Garcia, Andrew Murdock and Kevin J. Shannon, gave the audience a dazzling demonstration of the strength male dancers bring to ballet (or any dance form, for that matter).  This might have been my favorite piece of the day.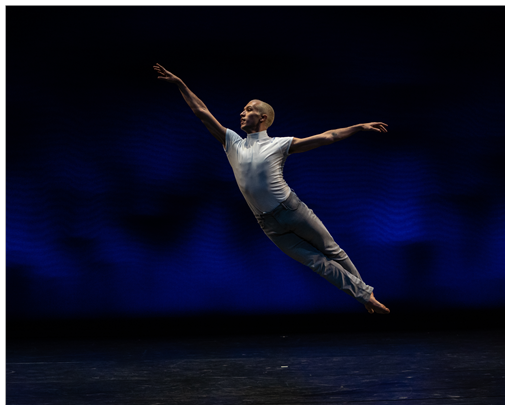 In the program, Darrell Grand Moultrie is quoted as saying, "From this moment and beyond: May we continue to live with vitality, connection, vision, community, and most importantly, self-encouragement.  Those attributes he mentions are reflective of the seven movements (Vitality, Interlude, Connection, Interlude, Vision, Community, Resilience) in his Dichotomy of a Journey, the spectacular finale.  Wearing candy apple red separates, later switching to white trimmed in red, the company demonstrated the best of contemporary dance.  The music ranged from purely classical to gospel, from Shostakovich to McKay, from instrumental to vocals (the Tri-City Singers in Encourage Yourself).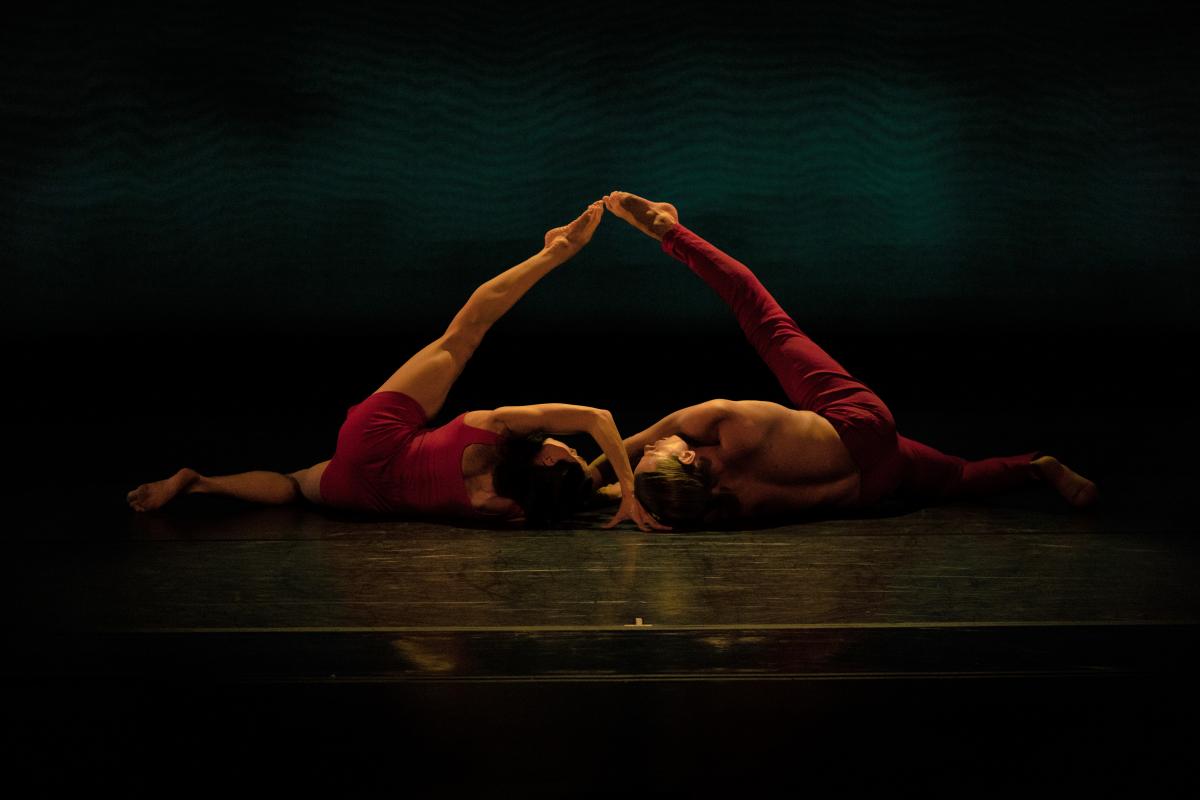 The Dancers: Vitality – the company; Interlude – Alyssa Allen; Connections – Jacqueline Burnett, David Schultz; Interlude – Adam McGaw; Vision – Andrew Murdock Alysia Johnson, Michael Garcia; Community – Alyssa Allen, Craig D. Black Jr., Jacqueline Burnett, Michele Dooley, Elliot Hammans, Adam McGaw, Abdiel Figueroa Reyes, David Schultz, Kevin J. Shannon, Simone Stevens; Resilience – Alexandra Best, Craig D. Black Jr. Michael Garcia, Abdiel Reyes, The Company.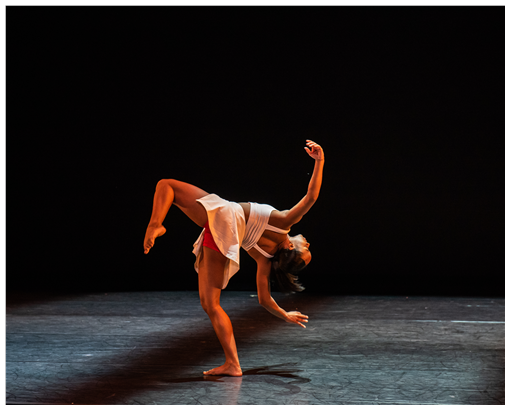 Note: Guests must show proof of vaccination with photo ID before entering the theater.  Guests are required to wear masks while inside the building.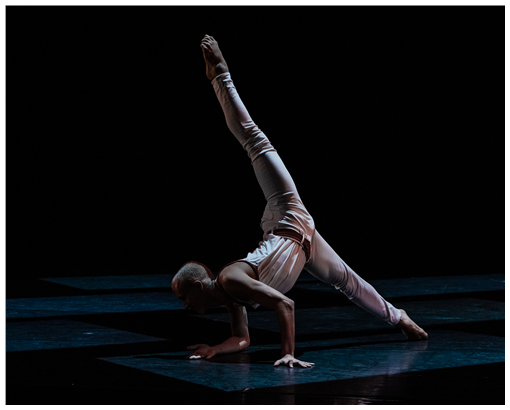 Hubbard Street Dance Chicago's RE/CONNECT Program B continues at the Museum of Contemporary Art through March 13th.  Parking is available at a slightly reduced rate in the MCA garage (adjacent to the museum) at 220 E. Chicago Ave.  NOTE: Only accepts payment on your phone.  RE/CONNECT runs approximately two hours with two intermissions.  Program B performances are Wednesday & Thursday at 7:30 pm, Friday & Saturday at 8:00 pm, Sunday at 3:00 pm.  Tickets range from $15-$110.  FYI (312) 334-7777 or www.harristheaterchicago.org
Coming up for Hubbard Street Dance Chicago:
The Summer Series, RE/UNION at the Harris Theater for Music and Dance, May 12th through 15th.