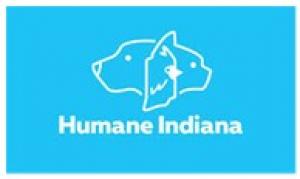 In an effort to adhere to Indiana Governor Eric Holcomb's Stay-at-Home Executive Order, Humane Indiana took measures to allow families to stay home. As a result, all current shelter pets were placed in temporary homes. "All our current pets are safe and staying with our awesome foster families," explained Shelter Director Jessica Petalas-Hernandez. "We just can't say enough about our foster family network, they were more than happy to step up and help us," she added. Pets will stay with their foster families until the shelter staff and volunteers are able to return to work at the shelter.  
 The organization is continuing to offer pet food and pet supplies to pet owners in need through its pet food pantry. Those needing help are encouraged to email info@humaneindiana.org. Phone calls will not be answered at this time as no staff is available at the shelter. 
Just last week Humane Indiana revised its open to the public standard to by-appointment-only for pet meet-and-greets and adoptions. That move was made to limit traffic into the shelter and protect its staff and visitors from the spread of the Coronavirus. Today all pending appointments for meet-and-greets and adoptions are postponed until further notice.
 Humane Indiana's Estelle Marcus Clinic, deemed one of the essential businesses and permitted to stay open under Indiana's Stay-at-Home Order, remains open. The clinic will continue pet vaccinations and spay and neuter services.  New policies have been implemented by the clinic team to protect the health and safety of the clinic's staff and pet owners bringing their pets for appointments.  
 Humane Indiana's PAWS Resale & Consignment Shoppe closed last week as a precautionary measure to avoid spread of the virus. "The safety of our staff, volunteers, and supporters remains of utmost importance to our organization," said Humane Indiana CEO Brian Fitzpatrick. "Our pets are in good hands with our foster families, and we're extremely grateful to those families and to all those who continue to support our mission and the animals during this challenging time," he added. 
 Humane Indiana will continue to follow recommendations made by the government, Center for Disease Control and World Health Organization and will re-evaluate our plan weekly. For more information and for updates please visit www.HUMANEINDIANA.ORG.