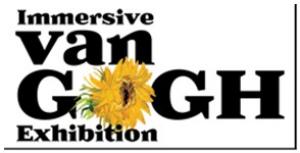 The Lighthouse Lounge, an upscale bar at Germania Club Building within Chicago's hit attraction Immersive Van Gogh, originally only accessible by exhibition ticket-holders, is now expanding entry for the public to visit. On Friday, October 15 from 7-11pm, guests are welcome to enjoy live performances by local jazz musicians, passed hors d'oeuvres will be served on-the-house, along with a glass of prosecco upon entry. Specialty cocktails available for purchase as well.
The recently renovated lounge that previously only welcomed exhibition guests, now offers an upscale ambiance for a night out in Old Town. With wall-to-wall windows, romantic emerald and gold tones, dim lighting and cozy seating, the modern design beautifully contrasts Germania Club's 19th century architecture. The lounge is a quaint and elegant space to grab a glass of wine after work, catch up with friends or host a gathering.
"The staff at The Lighthouse Lounge looks forward to expanding our guest list and getting to know more of Chicago's diverse city and the local residents," said Lounge Manager Gena Shabshis. "The space is a great option for hosting office outings and get-togethers and we look forward to bringing those events to life in our venue."
The full-service bar offers signature cocktails named after the timeless artwork of Vincent van Gogh, including the Starry Night (Tito's vodka, lime juice, Chambord, peach nectar), the Van Gogh Sunrise (Don Julio Blanco, orange juice, splash of grenadine, cherry garnish) and the Sevilla French (Tanqueray Seville gin, lemon juice, simple syrup, orange bitters topped with Taittinger champagne). Fine desserts imported from Italy are also offered, including a variety of cakes, gelato, waffles, eclairs, bomboloni, bacio di dama and homemade cookies all provided by Bindi dessert distributors.
With regularly scheduled weekly events to be announced in the future, a wine tasting hosted by BreakThru Beverage Group will be held October 26th from 7-9pm. The upcoming "Taste of Italy" tasting offers 15-20 wine selections, including Agricola Punica Montessu, Michele Chiarlo Tortoniano Barolo, Michele Chiarlo Gavi, Sette Ponti Crognolo, Biserno Insoglio. Italian style hor d'oeuvres and jazz musicians will also accompany the tasting. Tickets will soon be available for $80 at vangoghchicago.com.
The lounge is accessible through the Immersive Van Gogh entrance, located on the second floor of Germania Club Building (108 W Germania Place). The Immersive Van Gogh exhibition is accessible for ticket-holders to enjoy after a viewing of the projection show or as part of a VIP package, though those entering The Lighthouse Lounge do not have access to the gallery area without a purchased ticket. The lounge is free to enter, the lounge is open weekdays, excluding Tuesdays from 2:30 - 9pm, Friday and Saturday from 11:30am - 10pm and Sunday from 2:30 - 9pm. For more information or to inquire about private events, please call 312-434-2951 or email anastasiia.kozlova@lighthouseimmersive.com. Guests Must be 21+, Valid ID required, event is non refundable or exchangeable, Masks must be worn at all times unless actively eating and drinking while stationary in accordance with the City of Chicago COVID-19 Guidelines.
About The Lighthouse Lounge 
The Lighthouse Lounge, originally debuted as an extension for blockbuster exhibition Immersive Van Gogh Chicaho, is an upscale space in the neighborhood of Old Town, located at Clark and Germania Place. Now open to for the public to visit, the lounge will host weekly events in addition to its traditional offering of an elegant atmosphere and full-service bar.
About Immersive Van Gogh 
Immersive Van Gogh is a visually spectacular digital art installment that has been experienced by over three-million visitors across North America. The exhibition invites audiences to "step inside" the iconic works of post-Impressionist artist Vincent van Gogh, evoking his highly emotional and chaotic inner consciousness through art, light, music, movement and imagination. The experience was described as "life-altering" and "a savvy, clever and creative show" by Chicago journalist Rick Kogan of WGN Radio and "the future of experiential art" by TimeOut Chicago.
Ticket prices start at $39.99 ($24.99 for children 16 or younger), with timed and flexible ticket options available. Tickets will be on sale for viewings through Nov. 28, 2021. The venue is easily accessible by public transportation and has ample parking in the nearby James House parking garage.
For more information about Immersive Van Gogh, visit vangoghchicago.com. Follow the exhibition on social media at @vangoghchicago on Facebook, Instagram or Twitter.
About Lighthouse ArtSpace Chicago
Lighthouse ArtSpace Chicago is a venue dedicated to immersive art presentations, merging the boundaries between entertainment and culture to give visitors the sense that they are encountering art as never before. Lighthouse ArtSpace Chicago is operated by Immersive Art Space LP, a partnership between co-producers Corey Ross, Svetlana Dvoretsky, Maria Shclover and Irina Shabshis. The venue also features a merchandise/gift shop and café. Future plans include additional immersive art shows as well as live performances.