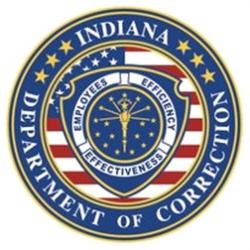 There are two types of events being promoted: "All IDOC" events and "Regional" events where participants can learn about the facilities in certain areas of Indiana. Each virtual hiring event will be hosted on Microsoft Teams with an IDOC Recruiter and a representative from the Human Resources Department to answer questions and schedule an interview.  The session starts with a 15 minute informational overview followed by a question and answer format.  
Persons receiving this news release can see an advance airing of the Indiana State Police Roadshow featuring a 15 minute video interview with Indiana Department of Correction Recruiter Tyler Schitter.  Watch this now to get information about career opportunities at the Indiana Department of Correction. 
The regional virtual hiring events, with MS Teams links, are listed below. All times are Eastern Standard.
This All IDOC virtual hiring event will have information on all available positions:
The Indiana Department of Correction has a variety of openings but the greatest need is for correctional officers and maintenance personnel. Please refer to the IDOC Recruitment page on Facebook to stay up-to-date on scheduled events.
All openings are essential full-time positions that include health, dental and vision benefits. Once hired, training is paid for and uniforms are provided. 
Your career is just a few key strokes away.
The Indiana Department of Correction is an Equal Opportunity Employer
 
Looking for a new career?  We are hiring now!   
Call or email Recruitment and Retention Coordinator David Wence during business hours at 765-593-1021 or DWence@idoc.in.gov.
Links to More Information on IDOC Career Opportunities:
Click This for All IDOC Career Opportunity and Benefit Information
Click this to Visit the IDOC Facebook Recruiting Page