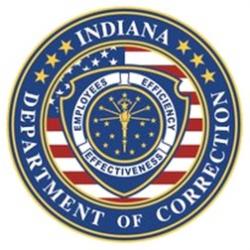 The 2019 Morehouse School of Medicine Top 10 Under 40 represents a diverse group of alumni. This inaugural group of recipients has proven they are committed to leading the creation and advancement of health equity. Dr. Dauss received this top honor due to her dedication and commitment to changing the lives of people and communities. Morehouse noted her professional presence and commitment to reducing health disparities.
"Serving the under served is the foundation of medical education at Morehouse School of Medicine," stated Dr. Dauss. She continued, "The inclusive teaching and learning opportunities helped me value and promote collaboration of all voices in not only clinical care, but executive leadership as well."
Dr. Dauss earned her medical degree from Morehouse School of Medicine in Atlanta, Georgia. She completed Triple Board Training in general pediatrics, general psychiatry, and child adolescent psychiatry at Indiana University School of Medicine.
Indiana Department of Correction commends Dr. Dauss on this achievement. "I am thrilled to have Dr. Dauss continue her inspiring work as our Chief Medical Officer," said Commissioner Rob Carter. "Her leadership in providing medical care to the whole person aligns with our agency's vision to return productive citizens to Indiana communities by inspiring a culture of accountability, integrity and professionalism"
Chief Medical Officer Dr. Kristen Dauss received Morehouse School of Medicine's 2019 Top 10 Under 40 award.