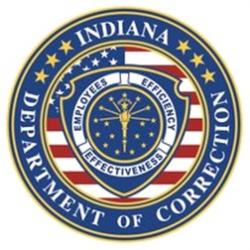 He began his career with the IDOC in 2017 as a Correctional Officer at the Indiana Women's Prison (IWP). He promoted to Sergeant in 2018. Tyler has assisted with the Training Department during his time within the correctional facility helping out as an adjunct instructor for multiple courses. During his time as Sergeant he held the title of Disciplinary Hearing Board Chairman for a year and was the Field Training Manager for IWP.
Tyler said he is excited to become a part of the SD&T team. "I look forward to working with Recruitment and Retention as well as getting to know the staff at my new locations."
Tyler Schitter
Looking for a new career?  We are hiring now!
Links to More Information on IDOC Career Opportunities
Click This for All IDOC Career Opportunity and Benefit Information
Click this to Visit the IDOC Facebook Recruiting Page
Have questions about a career with the Indiana Department of Correction?  Call or email Recruitment and Retention Coordinator Carlos Williams during regular business hours: 765-524-7743, email CarlWilliams@idoc.in.gov