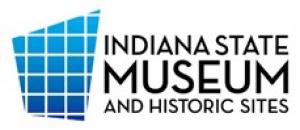 COME EXPLORE THE NEIGHBORHOOD
Daniel Tiger's Neighborhood: A Grr-ific Exhibit is based on the award-winning PBS KIDS television series that follows the adventures of 4-year-old Daniel Tiger and his friends. Enter the world of Daniel Tiger and friends to explore the neighborhood. Through immersive experiences, visitors collaborate to solve problems, use their imaginations to transform their surroundings, and play along with Daniel's singable strategies as they learn life's little lessons.
Here you can collaborate with your little one to solve problems, use your imaginations to transform your surroundings, and play along with Daniel's singable strategies as you learn life's little lessons.  Learn more
Become one of the characters and step on stage to act, express yourself through unusual instruments, or visit the Thank You Tree to leave your own thank-you note. 
Created by Children's Museum of Pittsburgh in partnership with The Fred Rogers Company.
DANIEL TIGER'S NEIGHBORHOOD © 2020 The Fred Rogers Company. All rights reserved.
Visit the Clock Factory where you can play with different kinds of clocks, and work with others to make the clock tick
Express yourself using one-of-a-kind musical instruments
Write or draw a thank you note to someone who has done something special for you and share it on the Thank You Tree
Meet Daniel and all of his friends at the Neighborhood School. Make each friend move and say something special
Sort, deliver and receive mail and packages at the Neighborhood Post Office
Select a block and place it in the radio to hear Daniel sing a strategy song from the series

RESERVE YOUR TIMED TICKETS NOW
Because nothing is more important than your safety, we're requiring visitors to preregister for timed tickets so we can limit gallery capacity. This will allow families to follow social distancing recommendations and our staff to efficiently deep clean all hands-on interactives. You can enjoy a 45-minute time slot with no more than 10 visitors in the space. Time slots are available at 10:15 a.m., 11:15 a.m., 12:15 p.m., 1:15 p.m., 2:15 p.m., 3:15 p.m. and 4:15 p.m. Admission is still required and can be purchased in the museum or online here>>
"Our visitors can discover life lessons and gain new problem-solving skills through imaginative play in this experience. This exhibit is a fantastic opportunity for families with young children ages 2 to 6 years old to learn how to better understand their emotions while exploring with characters from Daniel Tiger's Neighborhood."
- Cathy Ferree, president and CEO of the Indiana State Museum and Historic Sites
Daniel Tiger's Neighborhood will open September 19th and run through January 4th.