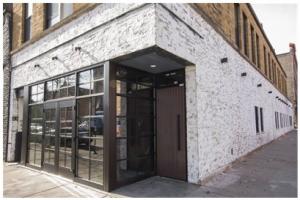 Chef Stephen Gillanders' contemporary American restaurant, S.K.Y. has reopened for indoor dining seven days a week. The restaurant, boasting a modern and innovative menu, is open for dinner Sundays through Thursdays from 5 p.m. to 10 p.m. and Fridays and Saturdays from 5 p.m. to 11 p.m. S.K.Y. will also offer brunch service from 10 a.m. to 2 p.m. on Saturdays and Sundays.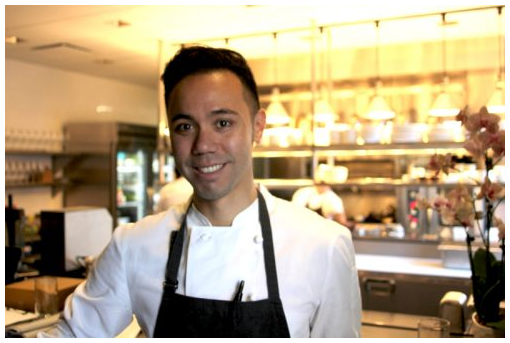 "As we our guests back for indoor dining, they can expect to find the same exceptional service in an environment designed to keep them safe and comfortable," said Gillanders, S.K.Y. chef and owner. "We reopened with some exciting new additions including new menu items and retail offerings benefiting a great cause."
S.K.Y. has debuted 10 new seasonal items on its brunch and dinner menus. The restaurant also introduced a new retail program featuring five made-from-scratch favorites that guests can pick up at the restaurant and enjoy in their own homes. All sales from the retail program will be donated to a variety of local nonprofits such as "Save Money, Save Life." The organization uses art and entertainment to highlight and empower BIPOC (Black, Indigenous and People of Color). Below is a complete list of the new menu and the retail items: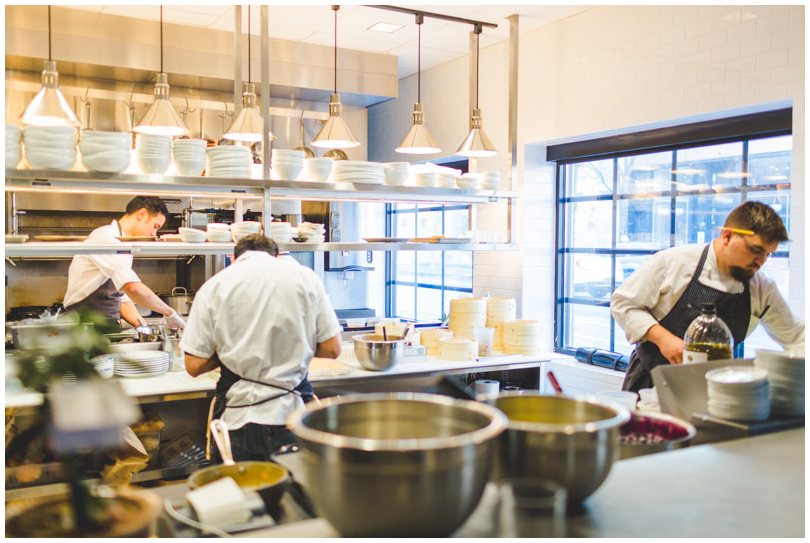 New Dinner Menu Items:
Summer Vegetable Guacamole ($13)
pepitas and chips
Rohan Duck Confit ($15)
hot and sour glaze, green apple, fennel
Miso Glazed Cod ($25)
summer squash, yuzu citrus
Homemade 'Burratta' Cheese ($14)
preserved peaches, arugula
Grilled Beef Short Rib ($29)
'beef and broccoli'
Chili-Garlic Eggplant ($8)
citrus salsa verde
New Brunch Menu Items:
Three-course customizable brunch available for $29
Roasted Zucchini Salad
tomato-almond pesto
Smoked Salmon Tartine
hot smoked, garlic oil gribiohe
French Toast Bread Pudding
caramel crème anglaise
Mozzarella Caramelle Pasta
house-made cheese, mushrooms (available a la carte for $14)
Retail Items:
Crispy Chili Oil ($10)
Garlic Soy Dressing ($10)
Habanero Rice Wine Hot Sauce ($15)
Black Truffle Aioli ($16)
Banana & Cocoa Nib Granola ($12)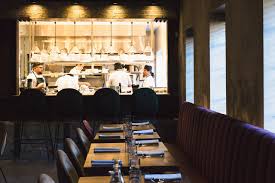 In compliance with the State of Illinois' Phase 4 re-opening health and safety guidelines, S.K.Y. has implemented several new safety procedures to ensure that its guests and staff remain healthy. These include, but are not limited to, socially distant tables, staff wearing masks and gloves at all times, wellness checks for all staff and upgraded sanitation operating procedures.
Guests can find a mouthwatering menu complete with Asian-inspired modern American dishes. The full menu is available at skyrestaurantchicago.com/menu. Reservations are strongly encouraged and can be made by visiting skyrestaurantchicago.com or by calling the restaurant directly at 312-846-1077.
About Stephen Gillanders
Born and raised in Los Angeles, California, Gillanders became fascinated with food at a young age. He spent much of his childhood in the kitchen alongside his Filipino grandmother and enjoyed observing and helping prepare authentic home dishes like lumpia. As a teen, he attended a summer program at the Culinary Arts Institute of Los Angeles that his mother insisted he try...and after his first culinary class, Stephen discovered his love for cooking. After completing the Culinary Arts Management program at Los Angeles Mission College, he went on to earn his B.S. from the University of Las Vegas, Nevada (UNLV). As a student at UNLV, Gillanders won the title of the San Pellegrino's Almost Famous Chef competition.
He then worked under Chef Jean Georges Vongerichten for 10 years and opened several restaurants domestically and abroad as Corporate Chef for the group. To pursue his dream of opening his own restaurant, Chef Stephen joined Lettuce Entertain You Enterprises' INTRO, for a chef-in-residence position, preparing him for his first solo venture. Now Chef Gillanders has set off on his own, with the debut of S.K.Y.
About S.K.Y.
Located in Chicago's Pilsen neighborhood, S.K.Y. is the first restaurant from Chef Stephen Gillanders. This modern concept features seasonal dishes inspired from Gillanders' culinary travels from around the world. S.K.Y. offers an elevated, yet approachable menu and an eclectic beverage program in an 80-seat industrial styled space that evokes a community feel and the robust arts culture of Pilsen.