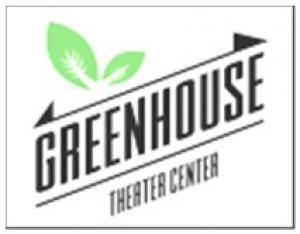 JUDY & LIZA — ONCE IN A LIFETIME: THE LONDON PALLADIUM CONCERT — A TRIBUTE will resume performances at the Greenhouse Theater Center, 2257 N. Lincoln Avenue, Chicago IL, on July 24, moving from its original performance space to the spacious ground-floor Main Stage. This larger venue will provide plenty of room for spacing out the audience members and performers to allow proper social distancing, following the Greenhouse's COVID-19 Health and Safety Policies (attached). This Judy/Liza tribute show had opened to rave reviews and enthusiastic crowds on March 7th of this year but was then forced to take a hiatus when theaters were closed due to the Governor's stay-at-home orders.
The theatre experience at Greenhouse will be adapted to conform with safety standards in a number of ways. On arrival at the theatre, patrons will be taken directly to their seats, and there will be no intermission for the 70-minute concert, so there will be no congregating in the lobby before, during or after the performance. The show's staging has been revamped to spread out the performers onstage. With required facemasks for the audience, streamlined ticketing procedures, enhanced cleaning and staggered seating, the health and safety of the audience, production team, and performers will be a prime concern.  With ticket sales capped at 25% of the theatre's capacity, the number of audience members will be carefully limited to 44, to provide space to socially-distance the seating in every other row, as explained in the attached COVID-19 policy statement of the Greenhouse Theater Center.
Beginning July 24th, shows will be presented on Friday and Saturday evenings at 7:30 pm and Sundays at 2 pm. The engagement is co-produced by Greenhouse Theater Center and Nancy Hays Entertainment, Inc.
Actresses Nancy Hays and Alexa Castelvecchi star in ONCE IN A LIFETIME, recalling the iconic 1964 concert of Judy Garland and her 18-year-old daughter Liza at the Palladium Theatre in London. This was the only time that these two legends performed a live concert together and occurred at a happy moment in their lives when Garland was at her professional peak and her charismatic daughter Minnelli was a rising star. This loving tribute celebrates the classic songs, joyful movements and affectionate banter of that historic event, performed before an adoring audience. Heartfelt solos like "The Man That Got Away," "Gypsy in My Soul," and "Over the Rainbow," favorite duets "Chicago," and "Get Happy/Happy Days" and special medleys are all backed by authentic arrangements for piano, percussion, clarinet and saxophone.
The show has been expanded since performed earlier in Chicago, New York City and elsewhere, with warm personal touches, choreography and additional songs.  Background information on the performers and a gallery of photos are found at www.JudyLizatribute.com.
Nancy Hays (left), Alexa Castelvecchi (right). Photo by Tyler Core. 
Run time: approx. 70 minutes, with no intermission.  Appropriate for all ages. Tickets, priced at $25 for all performances ($20 for senior/students/industry) are on sale now through Greenhouse Theater Center at www.greenhousetheater.org.
LISTING INFORMATION
JUDY & LIZA — ONCE IN A LIFETIME: THE LONDON PALLADIUM CONCERT — A TRIBUTE
Co-produced by Greenhouse Theater Center and Nancy Hays Entertainment, Inc.
Performed by Nancy Hays and Alexa Castelvecchi
July 24-August 9, 2020
Friday and Saturday evenings at 7:30 pm and Sundays at 2 pm
Ticket prices all performances: $25.00 (seniors, students, industry $20.00).
Greenhouse Theater Center, 2257 N. Lincoln Ave., Chicago (Downstairs Mainstage)
Tickets available through Greenhouse Theater Center online at www.greenhousetheater.org.
BIOS
Nancy Hays starred in the title role of MAME backed by a 26-piece orchestra at Music Theater Works where she also played the leading roles of Hedy in HOW TO SUCCEED IN BUSINESS, and Ruth in PIRATES OF PENZANCE. Other recent theatrical credits include M'Lynn in STEEL MAGNOLIAS, Rose in GYPSY, and Amanda in THE GLASS MENAGERIE. Nancy had returned to theatre in 2015 to portray Judy Garland in THE BOY FROM OZ, presented by Pride Films & Plays, after performing for years as an opening act for Tommy Tune, Rita Rudner, Smothers Brothers, George Burns and others. Her country song COME DANCE WITH ME is an international hit, and she was featured in the film THE MINNESOTA CONNECTION. Nancy has also made numerous TV appearances (including one on ABC dancing with Mario Lopez). Nancy has recorded five albums and toured the UK multiple times.  www.NancyHays.com
Alexa Castelvecchi most recently starred in Chicago-based company, Hell in a Handbag's "Facts of Life" parody musical called SATAN'S SCHOOL FOR GIRLS  where she played the sitcom's favorite tomboy, Jo. Alexa got her start playing Liza Minnelli in RIP NELSON HOLIDAY SPECTACULAR with Hell in a Handbag, which led her to her current role in ONCE IN A LIFETIME. She has also been featured in multiple short film projects including "Bi-Now", "Eon Uppercut", "The Audit", and "The Nest", which have had success in festivals. As the proud owner of her baby grand piano, music and performance are the heart and soul of Alexa, with a side of laughter. www.alexacastelvecchi.com
GREENHOUSE COVID-19 POLICIES
Dear patrons, staff, actors, and all visitors,
Due to the COVID-19 virus, the Greenhouse Theater Center is implementing the following procedures and safety requirements. Our desire is to open safely so that our patrons can start enjoying the pleasure of live theater and know that we are making significant changes in our operations to protect not only the public, but our staff, actors, and the staff of the theater companies that make the Greenhouse the premier live venue facility for both theater goers and theater companies.
1.        Seating in our 5 theaters will be reduced to approximately 25% of maximum capacity not to exceed 44 patrons. We will seat every other row and every other seat other than for families that wish to be seated next to each other.
2.        Special filters will be used in all our heating and air conditioning units.
3.        Theaters will open 30 minutes before the show so there will not be congregating in the lobby.
4.        The box office will only be open 1 hour before the start of the first show and until ½ hour after the last show starts. All ticket purchases, other than just before the show, must be purchased on-line. There will not be a reduction in fees for in-person ticket purchases. No cash will be accepted.
5.        A plexi-glass screen is being installed on the box office counter to protect patrons and staff. Hand sanitizer will be made available.
6.        Concessions may or may not be offered but if they are, a plexi-glass barrier is being installed to avoid direct contact between the patron and staff.
7.        Masks will be required at all times while entering the building, in the lobby, the restrooms, and in the theaters.
8.        Actors will not be required to wear masks while performing but will maintain the greatest reasonable distance possible from the front row and a minimum of 6 feet.
9.        Wherever possible, intermissions will be eliminated.
Stay Safe and come visit us,
William Spatz, President