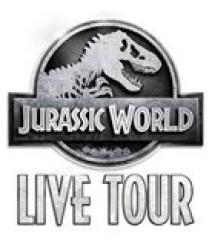 Me and my review crew were unsure what to expect with this event.  We have seen other "Live" events and "Truck" shows and this live action show was none of those.  We arrived early for the advertised pre show event where props from the show were displayed on the stage and we could navigate through the area and grab a few photos.  This is where we saw a dinosaur (Triceratops) upfront and personal.  I am uncertain of the scale they are built to, but it is amazing to visually see the representation in size.
They did an excellent job immersing you into the show.  The set was visually attractive and a high quality resolution backdrop added a lot to the experience.  There are fireworks, explosions, flame throwers, and other startling commotions that grab your attention.  Some scenes it was hard to decide WHAT action to watch, while other scenes were dominated by the storyline and not action packed.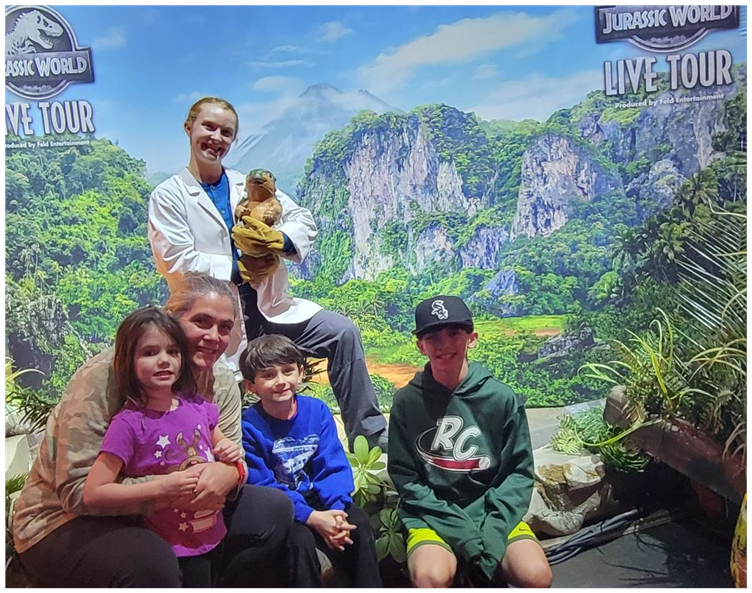 The show was lip synced to a pre-recorded script.  The volume made it difficult to follow the storyline with the added sound effects of the dinosaurs and explosions mixed in.  That was probably the only issue I had with the show.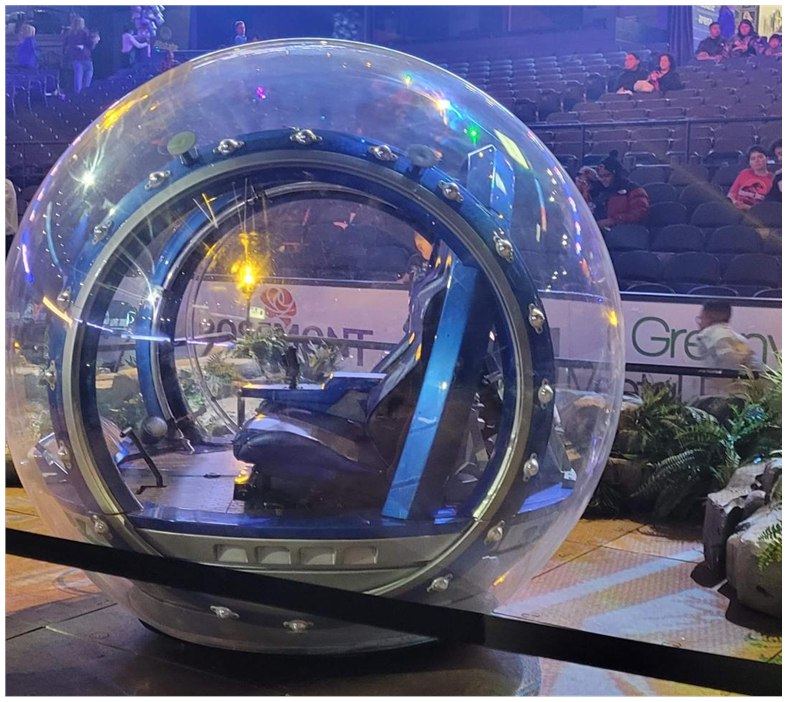 The dinosaurs were amazing!  You can tell how much effort, creativity, and skill was used to develop these animatronics.  There are two main types of these animatronics used in the show. The larger dinosaurs that the pressbook states two people operate behind the scenes and the smaller raptor size dinosaurs which people wear and operate live. They seem very life-like and real during the show.  If you score seats up front you will get an amazing experience upclose to them.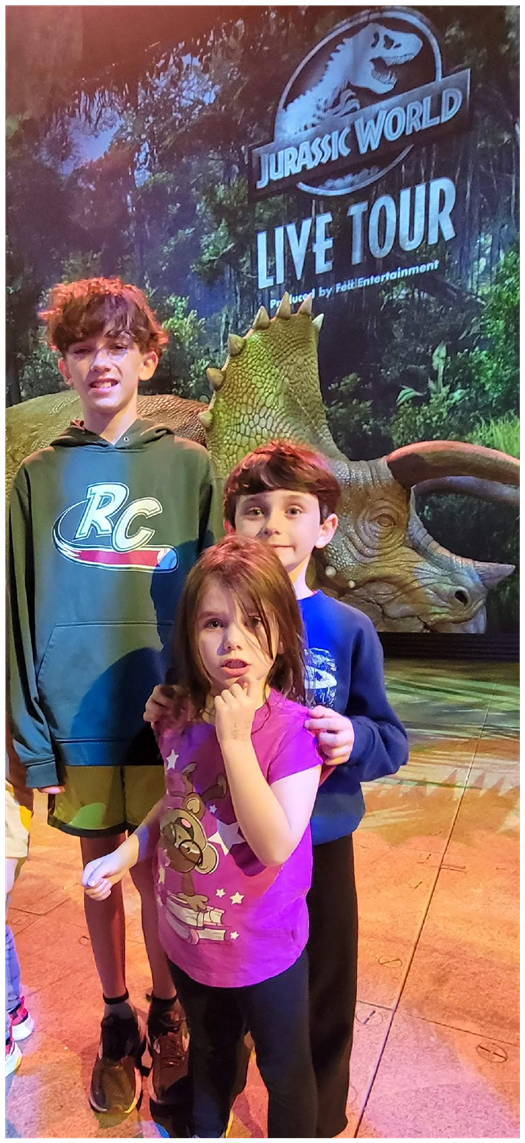 My Review Crew's input.  I have three kiddos aged 12, 7 and 4 and they were super excited to hear our newest adventure would be Jurassic World Live. Everyone loved the dinosaurs, the set design, the action.  My youngest was back and forth in glee and fright.  I had to remind her dinosaurs are actually all dead and these were fake.  She stood at the edge of her seat excited, scared and cheering for her favorite dinosaur, Jeanie!  My middle was so enwrapped in this, he is usually a fidgety distracted kid I frequently have to drag back to reality and this show had him at the edge of his seat immersed in awe.  His favorites were the dinosaurs, the taser stick props the military characters use, and the video game dance references.  The oldest is entering that weird ify stage of teenage angst, he enjoyed the props, the set design and the action and he loved that a dinosaur was live streaming during a fight scene.
All in all, the show was great, and well put together.  It is a family friendly event with a family friendly cost.  The Allstate Arena as usual was very clean with friendly staff. I would definitely return for another Jurassic World Live Event.