"Candle making is a lot of fun and there's so much to learn," says Kalamazoo Candle Company founder, Adam McFarlin. "Honestly, that's something that first attracted me to candles."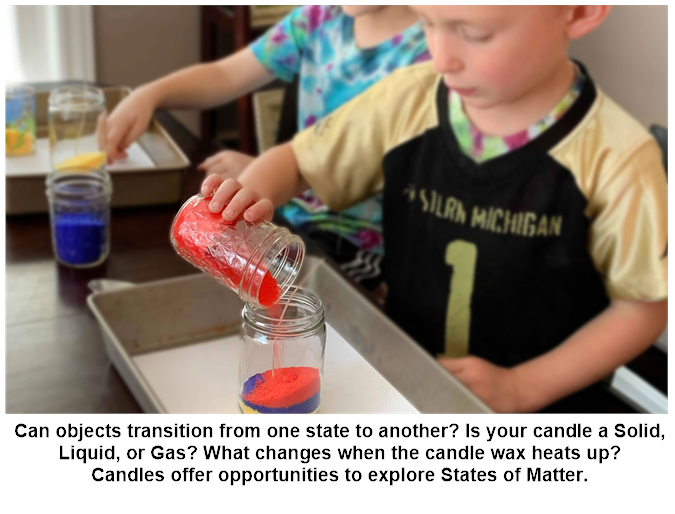 McFarlin is betting that kids (and their parents) will appreciate the unique educational opportunities offered by candles—as well as the chance to unplug and enjoy time together. The company has launched their new Kalamazoo Kid Craft Candle Kit line with "seriously fun" Sand Candle boxes.
Each box includes everything needed to make 6 candles, plus instructions and downloadable activity guides. With topics including "Color Wheel Concepts" and "States of Matter," the guides leverage the unique properties of candles (and kids' enthusiasm for anything involving fire) to develop critical thinking and problem-solving skills. Additional activity guides are in the works.
The Kalamazoo Kids Sand Candle Kit retails for $38 and is available in 4 color combinations. For more information, or to purchase online, visit the Kalamazoo Candle Company website at kalamazoocandlecompany.com/kidcraft.
Founded in October of 2013, Kalamazoo Candle Company began with one man and a box of wax. Today, its 100% natural, handcrafted soy wax candles can be found at more than 400 wholesale partners across the country as well as at its downtown Kalamazoo retail store. Learn more at kalamazoocandle.com