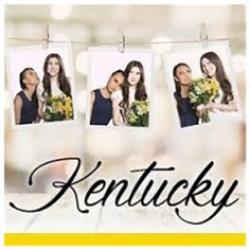 The first thing you'll notice about the set has to be the blue sky projected on three huge video screens - two extending out from the walls on each side, and one at center stage, which disappear as soon as the 'plane' lands!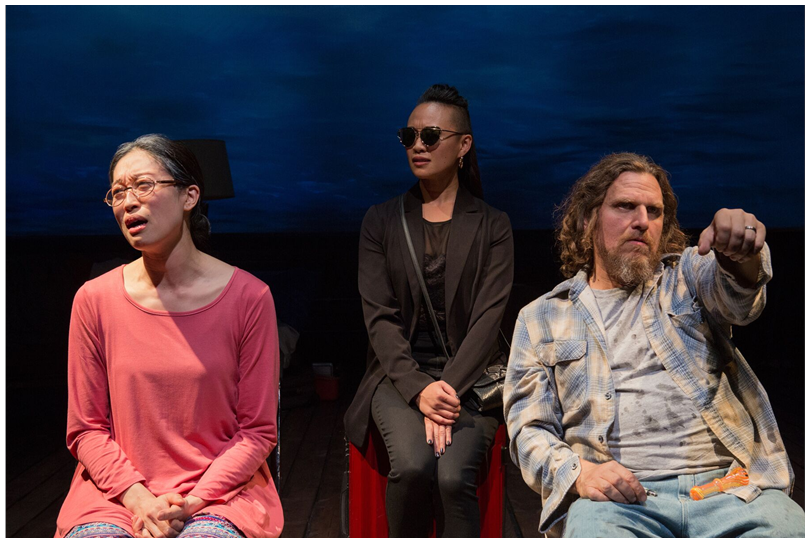 Hiro (Emjoy Gavino), a Japanese-American who has a successful career in New York, earning six figures at a large marketing firm, has to go home to Kentucky for her sister's wedding.  She really, really doesn't want to go home, because as she left, her father was cursing and choking her, swearing that he'd kill her if she ever came back.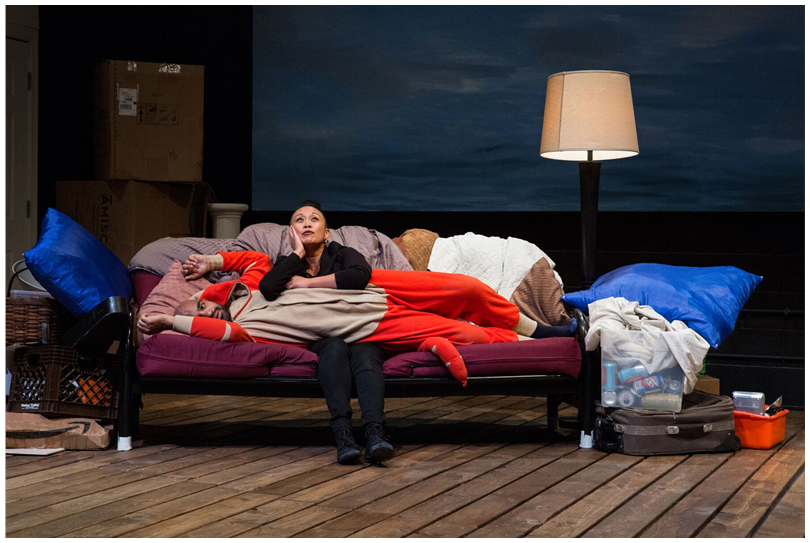 Hiro feels like she has to stop the wedding because she's positive that her sister, a born-again Christian, is marrying a black man to escape their father.  She's so determined to stop the wedding she's actually lined up a job in New York for Sophie.     
The first thing Hiro sees when she gets home is her cat, Sylvie (Martel Manning).  Wearing a red cat suit, Manning steals the show as he leaps around and lounges on various laps.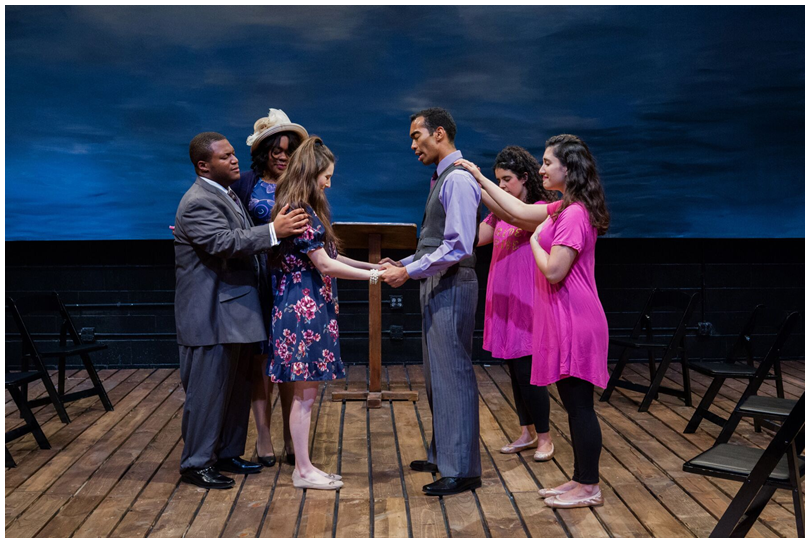 Hiro's mother, Masako (Helen Joo Lee), is a martyr in her own mind, living with an abusive husband, abandoned by her children.  After 30-some years, Grandma (Emilie Modaff) can't even remember that she's not Chinese.  Her only consolation is Sylvie.    
Although Hiro refuses to see it, her sister, Sophie (Hannah Toriumi), is truly in love with her fiancé, Da'Ran (Ian Voltaire Deanes).  His parents, Ernest (Michael E. Martin) and Amy (Jessica Vann) are warm and welcoming to her.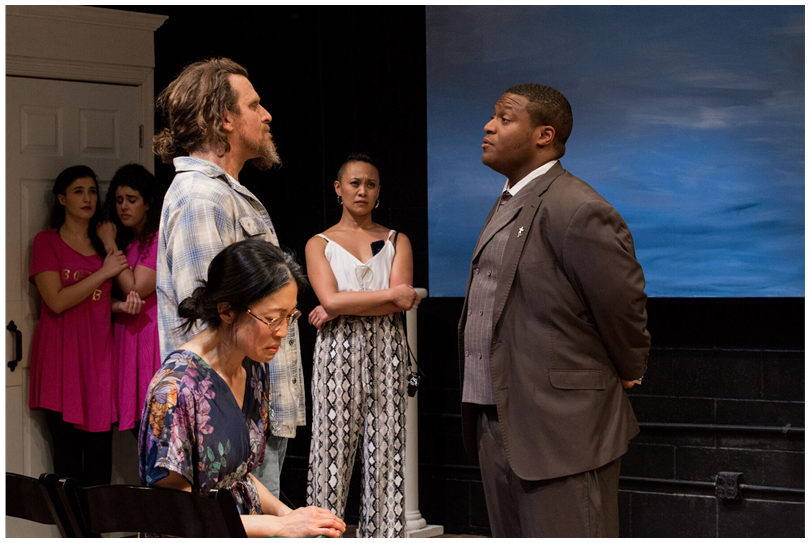 Hiro's father, James (Paul D'Addario), is a mean drunk.  While he's cruel and hateful to everyone, his wife and daughters are regular targets.  When James shows up drunk and disrupts the wedding rehearsal, Sophie is devastated. 
Two obnoxiously perky bridesmaids, Maryam Abdi and Ana Silva, are Sophie's church friends as well as acting as kind of a Greek chorus as well as
The Gift Theatre production of "Kentucky" runs through November 16th at Theater Wit, 1229 W. Belmont Ave., Chicago.  Parking for Theater Wit is available in a lot directly across the street for $8.  Stop in Kubo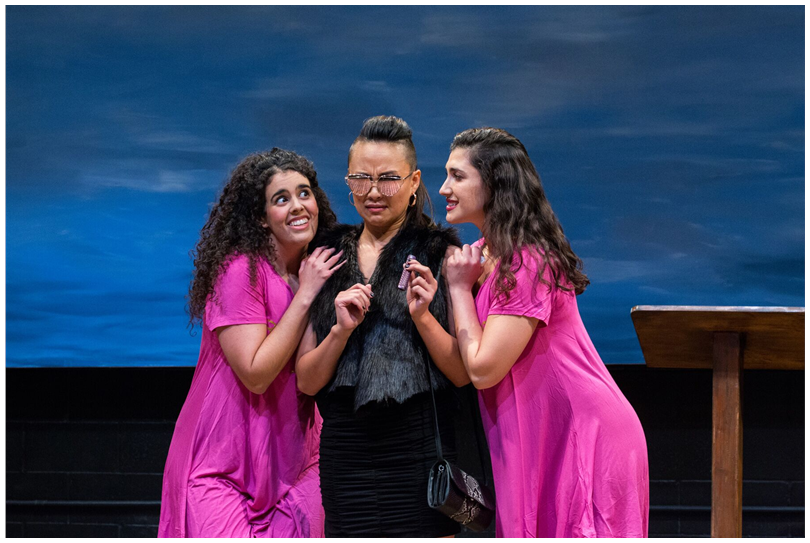 Chicago (restaurant) to pay.   
Running time is 2 hours, 15 minutes, with an intermission.  Performances are Thursdays through Saturdays at 7:30 pm; Sundays at 2:30 pm.  Tickets range from $35-$42.  FYI (773) 975-8150 or www.theaterwit.org.