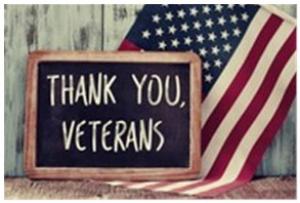 Submit a drawing of the service member or veteran in your life by Nov. 6 with a note of appreciation and we will publish in a special bulletin. Send art work to:
IDVA 777 N. Meridian St., Ste. 300 Indianapolis, IN 46204 or e-mail to outreach@dva.in.gov. 
*Optional to include child's name, age, branch of service represented and city/town where you reside if you wish it to be posted with the art work.