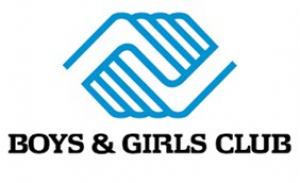 With ten Club locations peppered throughout Lake and Porter counties in Indiana, each Club location has their own flavor and identity when it comes to programming. For the Cedar Lake Boys & Girls Club – one program this community loves is SOCCER!
"Years ago, our Club staff started an indoor soccer program. It was perfect timing! Soccer caught on quickly in our community and we had the perfect gymnasium to hold skill-building practices for soccer and competitive indoor games," says Adam Clough, club director for the Cedar Lake Boys & Girls Club.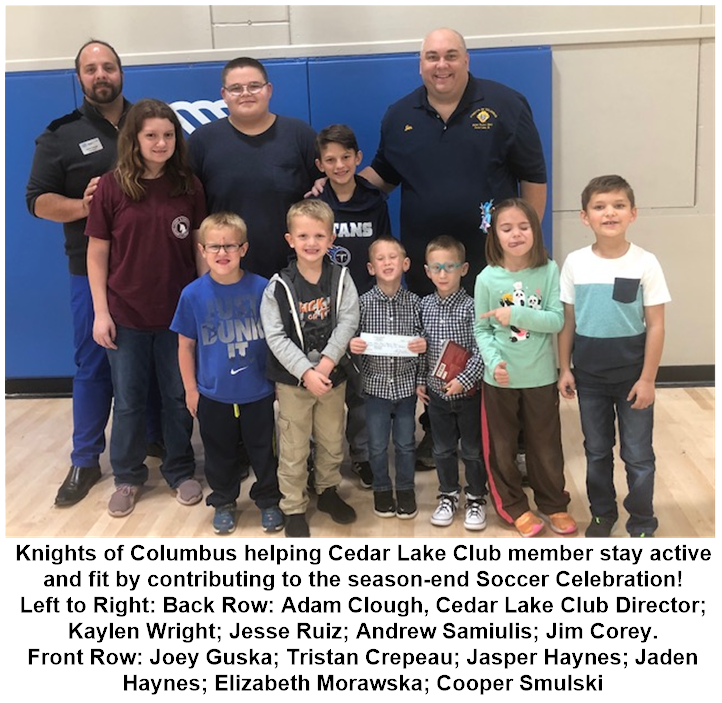 As part of healthy lifestyle programming, Boys & Girls Clubs of Greater Northwest Indiana works to keep kids active a minimum of five days a week for thirty minutes by offering a host of activities that keep kids moving. Cedar Lake Club members gravitate toward soccer. With the ever-expanding soccer program, the Club recognizes Club soccer players, teams, and coaches at an end of season celebration.
"Our soccer banquet is a highlight. We have so many parents, Club members, family members, and community individuals that join us for our Soccer Banquet. It is a big deal," Clough states further.
To help with the Soccer Banquet, one such group that supports the Club's soccer programming is the Knights of Columbus Marian Council #3840. Recently, this Council gifted the Cedar Lake Club with $2,425 in support of the soccer banquet.
"We have such a long standing relationship with our Knights of Columbus. Their gift to ensure our Club members have the very best during our Soccer Banquet speaks volumes about how much they care for our community and our youth residents. We are very grateful," states Clough.
For more information on the upcoming soccer banquet, please call the Club at (219) 374-5306.
About Boys & Girls Clubs of Greater Northwest Indiana:
Boys & Girls Clubs of Greater Northwest Indiana has been opening doors to GREAT FUTURES for Porter and Lake County youth for 60+ years! Clubs are open after school and provide great places for youth in grades K-12 to meet friends and have fun while in a safe, supervised environment. Clubs are open during holidays and in the summer. Annual membership is only $35.00. For information on membership, volunteer opportunities, or to make a tax-deductible donation, please contact your local Club by calling (219) 764-2582 or visiting bgcgreaternwi.org. Great Futures Start HERE.