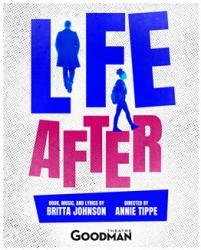 **** Highly Recommended ****  Life After is a poignant new musical packed with beautiful songs about the way a teenaged girl comes to accept the sudden death of her father.  Hard enough as an adult, right?  As if that weren't enough, 16-year-old Alice had a huge fight with her dad and stormed out.  He called, left a message, but she never got the chance to call him back. Life After is a beautiful musical.  4 Spotlights    
Ordinarily, I would have gone on and told you a lot about the story, the music, the characters, even the set and the costumes, but I wasn't feeling well the night I saw Life After.  I don't think I can do the show justice, so I'm sharing a review written by my friend Al Bresloff with all of you.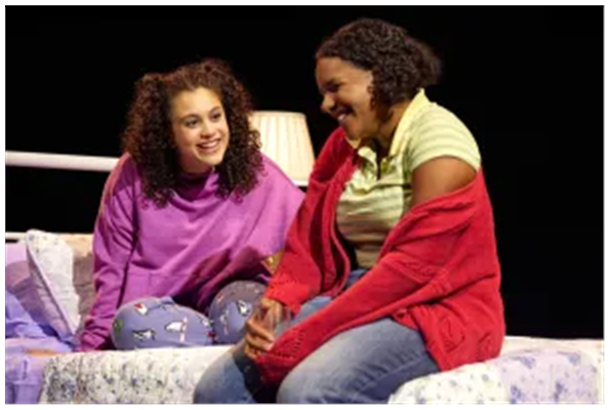 Life After - Review by Al Bresloff
Often people hear the term "Chamber Musical" and wonder what is that? Chamber music itself is a group of 6-8 musicians, each playing a part of the music that tells a story. A chamber musical is a small cast of players where each voice ( instead of instrument) helps to convey the story to the audience. The long awaited "Life After" written by Britta Johnson and directed by Annie Tippe is such a vehicle. There are nine highly talented performers bringing this story to life in song and word.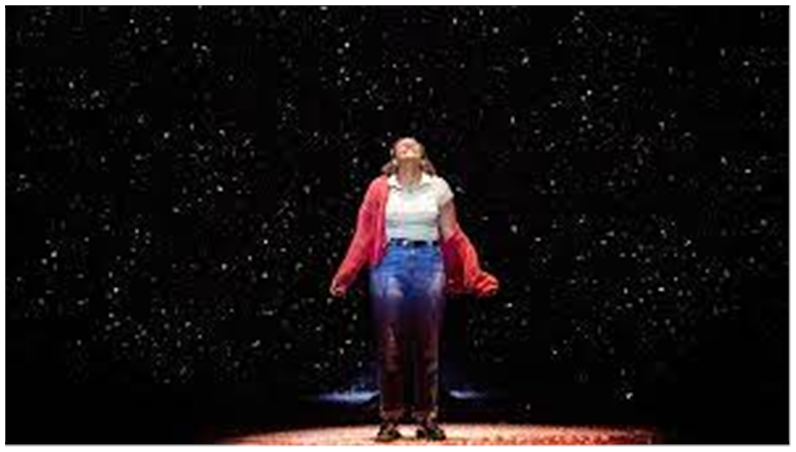 As the play opens, it is Alice's birthday (Samantha Williams is a powerful young woman) and her dad Frank (elegantly played by Paul Alexander Nolan) has left her a message. Frank is a writer who deals with many seminars and thus travels a great deal. As he does he leaves behind two teen-age daughters and a wife, Alice is a strong individual that loves to have answers, but has very few friends. Her sister Hannah (defty handled by Lucy Panush) is a college student and a vegan. She loves to be in control of her world and that of her "little" sister.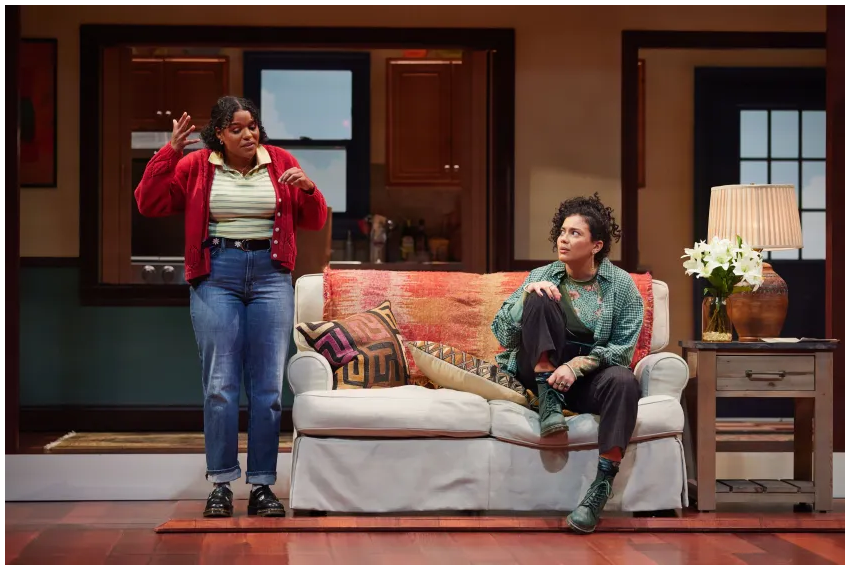 Mom, Beth (a powerful performance by Bryonha Marie Parham)  is a teacher and a mother as well as a prefect homemaker. The play opens with Alice's birthday and at the same time, her father's accidental death, and then the funeral. We then see how the family has to learn to deal with death and grieving. What happens during this period of adjustment is Alice learning what she believes to be a truth about her dad and his travels. Her best friend Kate (the adorable Skylar Volpe) tells her things she learned when she attended a party that was for the popular girls (she kind of didn't belong) and her news causes Alice to start thinking about who her dad really was. Was he really going out of town that night or was he going to visit one of her teachers Ms Hopkins (Jen Sese)? Were they having an affair? Was her father the man she thought him to be?
In fact, was everyone in town taken in by Frank? Alice must find the answers. The three furies are a great almost "Greek Chorus" as these ladies take on all the other female roles- teens to adults. Ashley Perez Flanagan, Lauryn Hobbs and Chelsea Williams are very talented young ladies with wonderful voices, great comic timing and possibly the most charisma I have seen on a stage in awhile.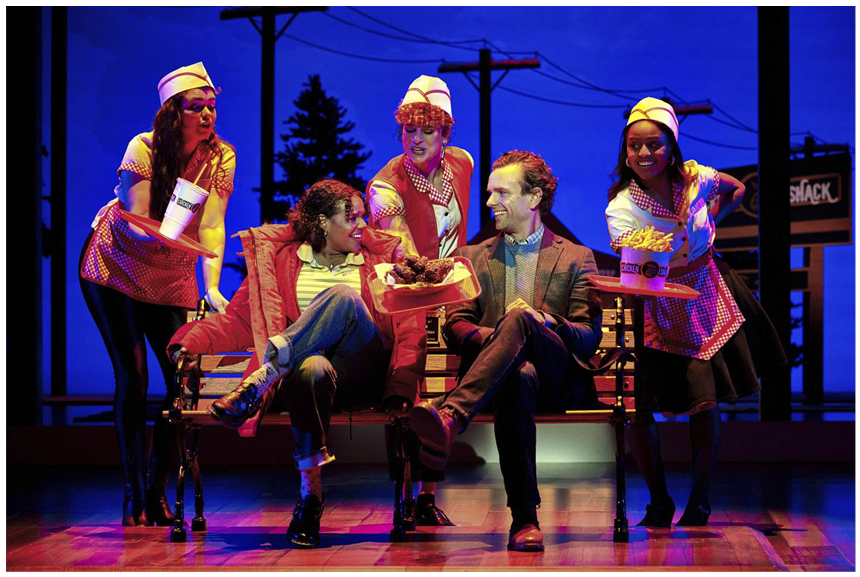 The live music in the pit is conducted by Chris Kong (who also handles the piano and keyboard in addition to being the Music Director). The Choreography by Ann Yee is simple but very fitting. The set by Todd Rosenthal is amazing with walls that fly in and out and change in seconds allowing the flow of this powerful story to never slow. Sarafina Bush's costumes are perfect and the technical aspects, Lighting (Yi Zhao) and Sound (Joanna Lynne Staub) are right on.
"Life After" is 100 minutes (no intermission) of pure story telling with the addition of music. It is about loss, grieving and of course, love. Everyone who has ever had to deal with the loss of a loved one will understand the feelings of this family. Thinking that the person you loved and lost was not exactly who you thought they were could be devastating and harmful. Depression is something that comes easy under circumstances such as this.  Think back to your teen years. Could you have handled death the same way as you were able to years later. I truly understand the mental issues that Alice had to face. Her memories of positive times will help her  to become a stronger adult.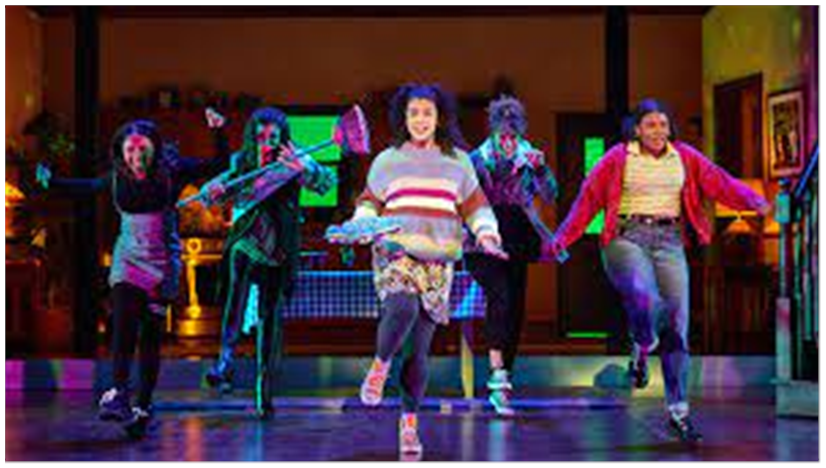 Note: Guests must show proof of vaccination with photo ID before entering the theater.  Guests are required to wear masks while inside the building.
Life After runs through July 17th at the Goodman Theatre,170 N. Dearborn, Chicago.  Most reasonable parking option for the Goodman is the Government Center garage on Lake between LaSalle and Dearborn, online advance payment at www.interparkonline.com/goodmantheatre.  Running time is one hour, 40 minutes, no intermission. 
Performances are Wednesdays at 7:30 pm, Thursdays at 2: & 7:30 pm; Fridays at 8:00 pm; Saturdays at 2:00 and 8:00 pm; Sundays at 2:00 pm.  There is an additional performance on Tuesday, July 12th at 7:30 pm.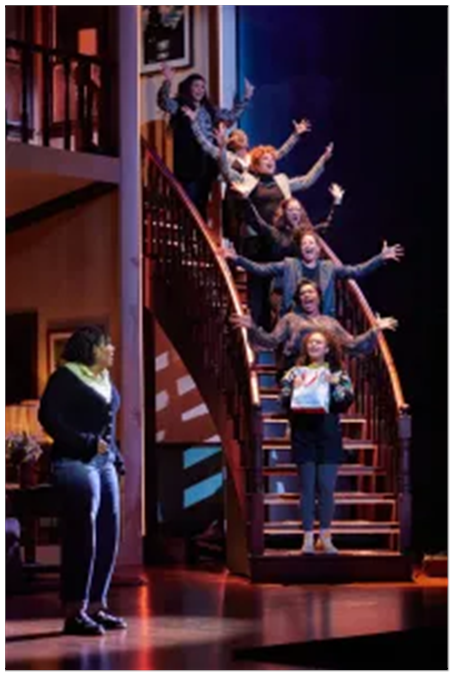 Accessible & Special Performances:
Touch Tour & Audio Described, July 9th at 12:30 pm; The action/text is audibly enhanced for patrons via headset.  
Sensory Friendly/Relaxed Performance, Tuesday, July 12th at 7:30 pm. 
ASL Interpreted Performance, July 15th at 8:00 pm.
Open Captioned Performance, July 17th at 2:00 pm. 
Spanish Subtitles: July 16th at 8:00 pm.
Tickets range from $25-$80.  FYI (312) 443-3800 or www.goodmantheatre.org/LifeAfter