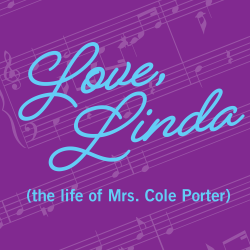 **** Highly Recommended **** Towle Theater opens their 20th season with a one-woman show, Love, Linda (The Life of Mrs. Cole Porter), an absolute tour de force for star, LInda J. Wilczynski.  Love, Linda is an autobiographical musical about Linda Lee Thomas who was married to Cole Porter for 35 years.  This show is not to be missed!  4 Spotlights
Love, Linda is directed by Jeff Casey, with musical direction by Valerie Webdell.  Linda Wilczynski sang her way into our hearts.  She was gorgeous in a lush red velvet gown, black opera-length gloves and plenty of bling, with a perfectly blonde wig.  Kevin Bellamy's set involved huge swags of white silk, and a settee in the center fot the stage.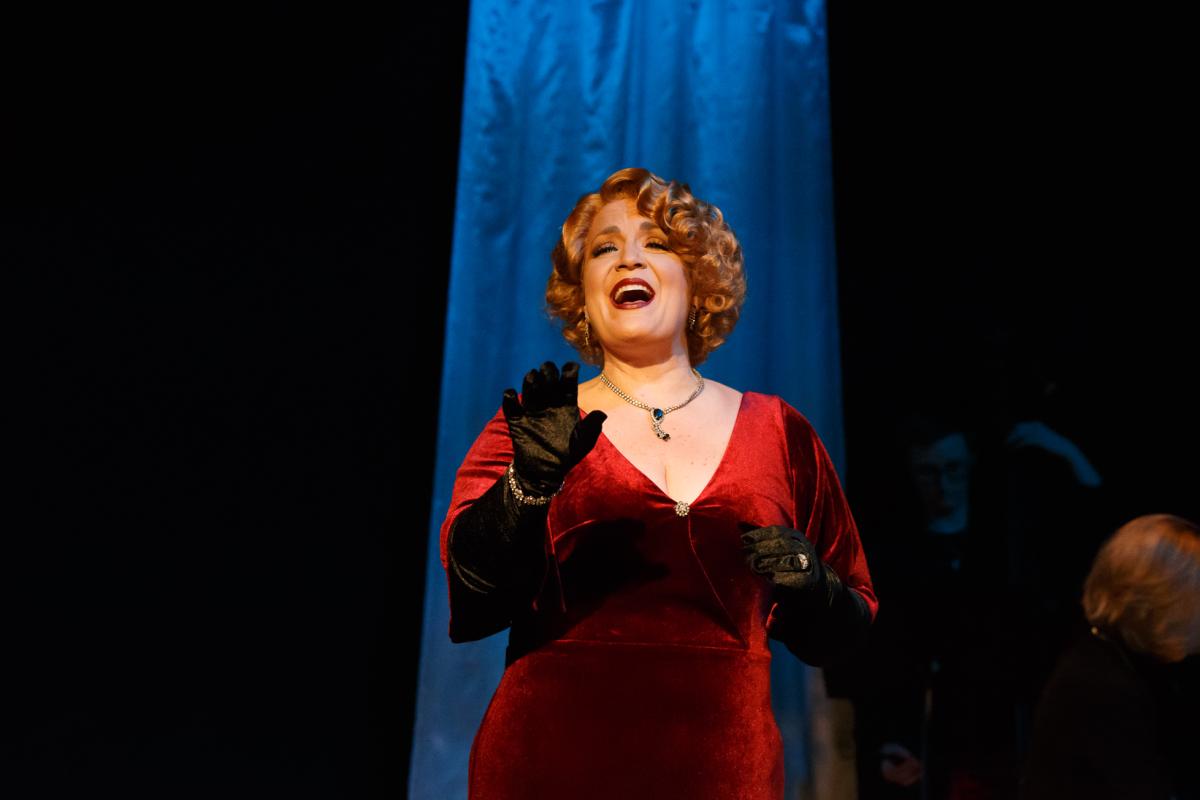 Linda Lee Thomas is open and candid as she narrates the story of her life, pausing frequently to sing a Cole Porter song.  She begins by explaining her southern roots - and her parents' plans for her marriage to an older man.  The marriage ultimately failed because her husband was abusive.  
After her divorce, having been blessed with plenty of money, she moved to Paris where she met Cole Porter.  Although he was younger, they were drawn to each other, and soon married.  She knew that he was gay, but didn't care, as long as he was discreet - and, by the way, he was always willing to take care of her occasional needs in the bedroom.  Cole composed more and more beautiful music, while socially the Porters were the toast of Paris.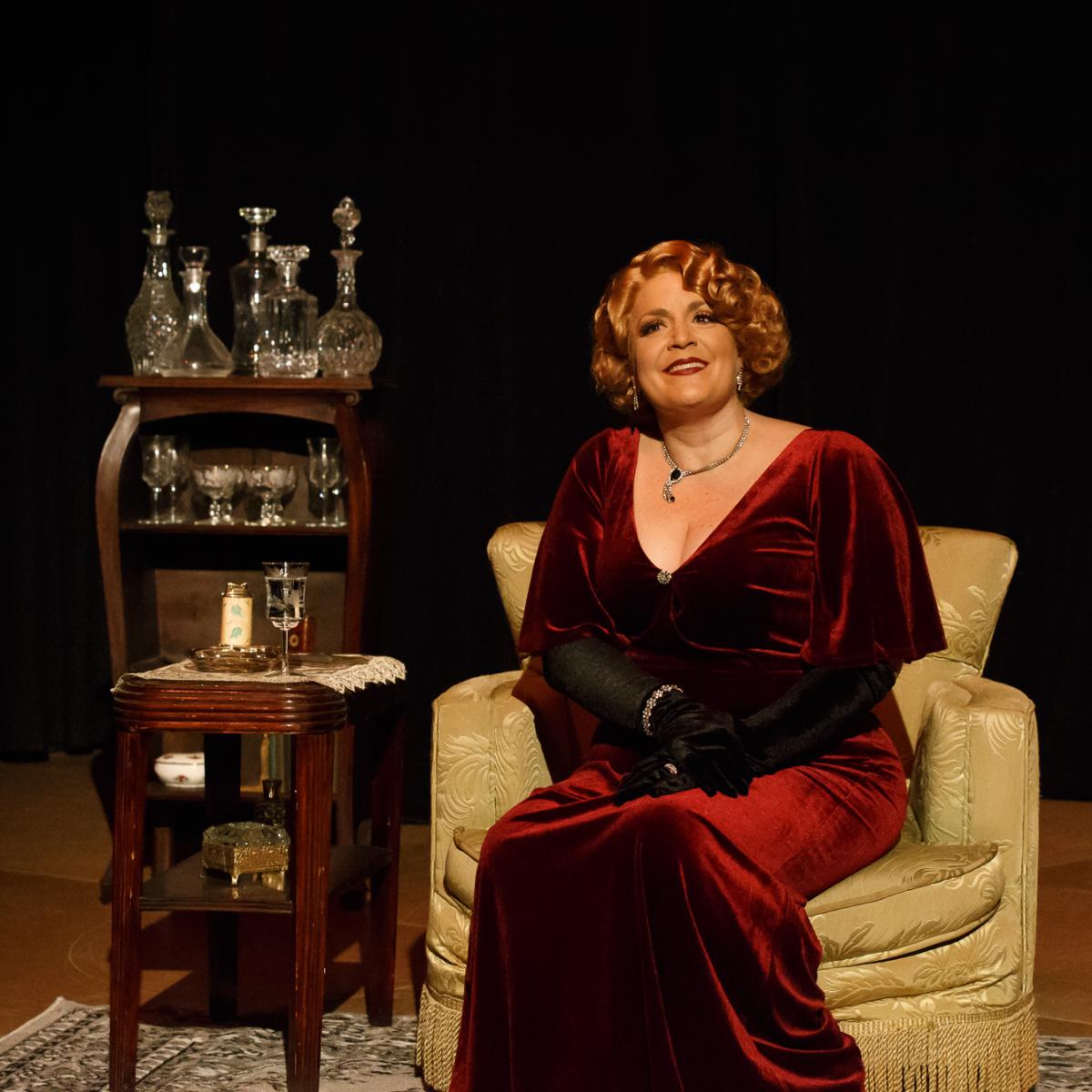 Eventually they moved to New York where once again they took society by storm.  Cole turned to Broadway, writing hit after hit.  It wasn't until they moved to Hollywood that problems arose.  With so many willing partners, Cole forgot about discretion.  Eventually, Linda left, moving back to Paris.  Cole begged her to come back but she refused. 
When Cole had a serious accident while riding, the doctors were suggesting amputating his legs.  Linda wasn't having any of that, so she returned to nurse him back to health.  They remained together for 25 years.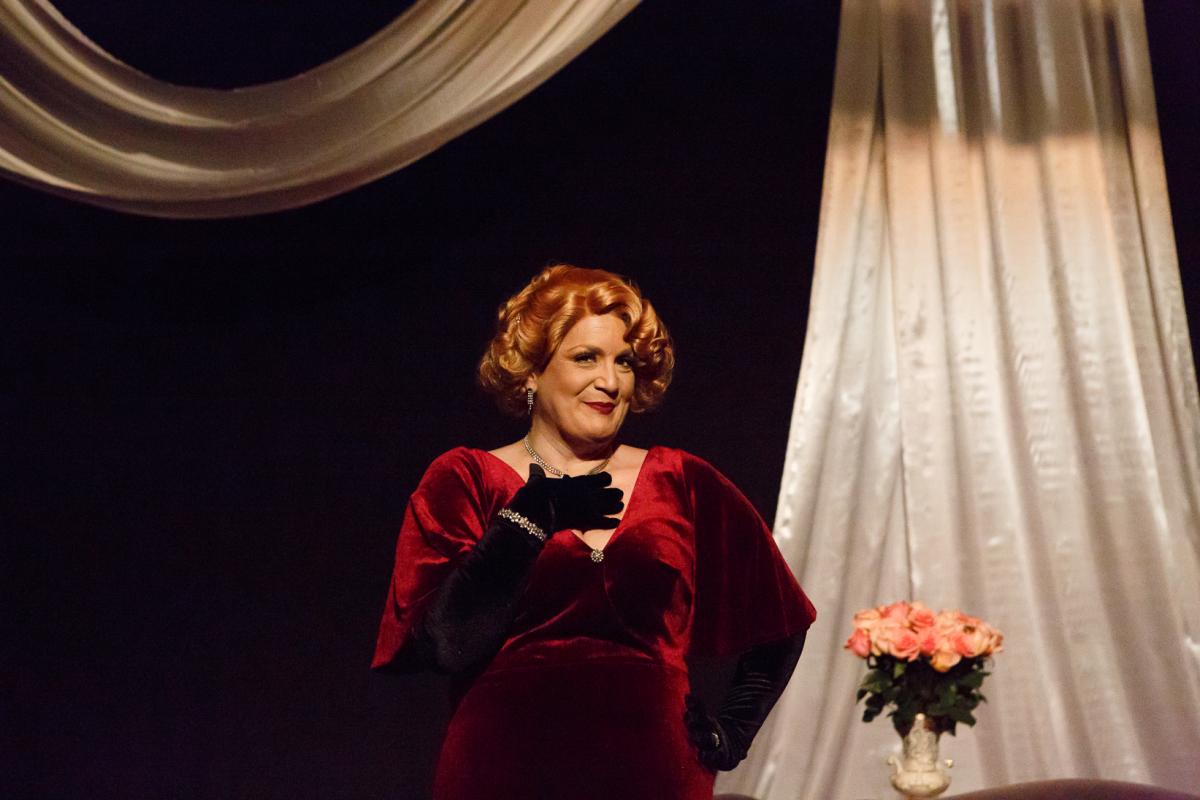 Musical accompaniment by Valerie Webdell (the Towle's original music director), piano; Amanda Kraupner, bassl Ron Fary, percussion.
Love, LInda (The Life of Mrs. Cole Porter) runs through March 5th at the Towle Theater, 5205 Hohman Avenue, Hammond.  Parking is free in the lot behind the theater (enter through the alley door.  Running time ism] 90 minutes, no intermission.  Performances are Friday and Saturday at 8:00 pm, Sunday at 2:00 pm.  Tickets are $24.  FYI (219) 937-8780.