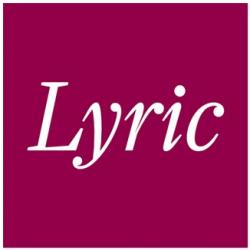 Also adapting to the current state of the world: the brilliant student artists of Lyric's EmpowerYouth! program. When the world went virtual in March during the third year of this partnership with the Chicago Urban League, the dancing and singing shifted to the participants' own homes over Zoom. Read this story, plus learn about mezzo-soprano Jamie Barton's perspectives on opera as a space of liberation, and enjoy live-streaming performances by familiar Ryan Opera Center alumni.
Lyric Opera of Chicago Chorus: "Va, pensiero"
Verdi's instantly popular "Va, pensiero" from Nabucco has long been sung in times of hardship as a call for unification. We thank the wonderful members of the Lyric Opera of Chicago Chorus, and Chorus Master Michael Black, for sharing their talents with us and performing this beautiful piece from their homes. We look forward to the day we can all be together, making music once again.
Congratulations to EmpowerYouth! 2019/20 Ensemble!
Lyric is incredibly proud of its EmpowerYouth! team, who put on their final presentation on June 3 via Zoom. The result was an awe-inspiring mix of music, dance, acting, and storytelling, demonstrating the hard work these students put in over eight months of participation. Read more about the program and see a slideshow of highlights from the 2019/20 Season in this blog post.
Jamie Barton: a queer opera icon
You might remember "Opera's Nose-Studded Rock Star" (The New York Times), Jamie Barton, as Azucena from Lyric's Il trovatore or as Jane Seymour in Anna Bolena. This mezzo-soprano has been making waves internationally for nearly a decade. Learn more about her queer heroes and heroines, and how opera can be a space of liberation, in this Q&A from Seattle Opera, then check out her virtual concert on Facebook.
Will Liverman, Emily Fons, and Emily Pogorelc in livestream programs
On Friday, June 26 at 7:30pm, Valhalla Media presents a livestream performance that celebrates African-American composers including Leslie Adams, Margaret Bonds, Damien Sneed, and Robert Owens in a recital by Ryan Opera Center alumnus baritone Will Liverman with pianist Paul Sánchez. The recital concludes with the timely world premiere of Shawn Okpebholo's "Two Black Churches." This brand new livestreaming platform for opera is cofounded by Lyric Opera of Chicago Chorus member Nikolas Wenzel, and is built by working artists "to help lift up and reinvigorate our artistic community in a time of crisis." Ryan Opera Center alumnae mezzo-soprano Emily Fons and soprano Emily Pogorelc star in a livestream performance of Hansel and Gretel on Saturday, June 27, at 8:00pm, alongside other Ryan Opera Center alumni and Lyric artists.
Zoom backgrounds for Pride Month
Show your pride in your next Zoom meeting with a #Pride background from Lyric!
"Music was my refuge. I could crawl into the space between the notes and curl my back to loneliness."
–Maya Angelou
Help Lyric recover
Lyric delivers, through innovation and collaborations, ever more exciting and thought-provoking audience and community experiences. With your support, we can continue to educate our audiences of today and tomorrow.
Help Lyric secure a strong end to the 2019/20 Season
Need assistance?
Stay up to date on Lyric's recent announcements | Look ahead to the 2020|21 Season | Consider making a donation
Have any questions or concerns? Our Audience Services team is available to help. Call us at 312.827.5600 from 10am-4pm CDT Monday-Friday or contact us online any time.