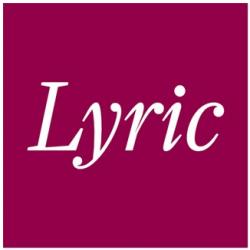 Once you've sufficiently inspired or bothered your neighbors, check out Sir Andrew Davis's snappy answers to our rapid-fire questions, see why Figaro can't catch a break in a fun "Dr. Opera" sketch from Lyric and The Second City, take a virtual tour of the Lyric Opera House, and learn about the life of an opera prompter.
WATCH "LA DONNA È MOBILE"
Patter Up: 60 seconds with Sir Andrew Davis
Since his debut engagement at Lyric in the 1987/88 Season, Sir Andrew has led 674 opera performances plus nine special concerts at Lyric. Find out his favorite Chicago restaurant and more in this lighthearted Patter Up interview.
Dr. Opera: The Barber of Seville
Dr. Opera is back, and, as always, good for a giggle! This time he's hearing Figaro gripe about always being the wingman in this comic collaboration between Lyric Opera and The Second City.
Virtual Tour of the Lyric Opera House
Do you miss coming to the Lyric Opera House in person? We do, too. But, you can visit from home in this virtual tour. Learn about the history of the building, take a look backstage, and get excited for the 2020/21 Season.
Opera 101: Who's in that box? The life of an opera prompter
Have you ever noticed a small box at the foot of the stage? A prompter spends the entire length of the opera in that box, acting as a safety net for singers who have to remember several hours of music and words, usually in foreign languages.
If you've been enjoying Lyric Commentaries to enhance the Met's nightly opera streams, this week's commentaries are now available!
"The mission of opera is to leave the surly bonds of earth and give one a sense of the infinite."
–Rufus Wainwright
Help Lyric Recover
Thank you for being an important part of our Lyric family. The consequences of our recent cancellations are substantial. Contribute to The Heroes' Fund today and your gift will be matched dollar-for-dollar.
Need assistance?
Stay up to date on Lyric's recent announcements | Look ahead to the 2020|21 Season | Consider making a donation
Have any questions or concerns? Our Audience Services team is available to help. Call us at 312.827.5600 from 11am-4pm CDT or contact us online any time.