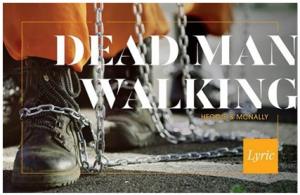 Many of you may be familiar with the 1995 film "Dead Man Walking" which won Susan Sarandon an Oscar for Best Actress that year. Composer Jake Heggie and librettist Terrence McNally did not want to simply replicate the film on stage so they turned to the original source material, the novel of the same title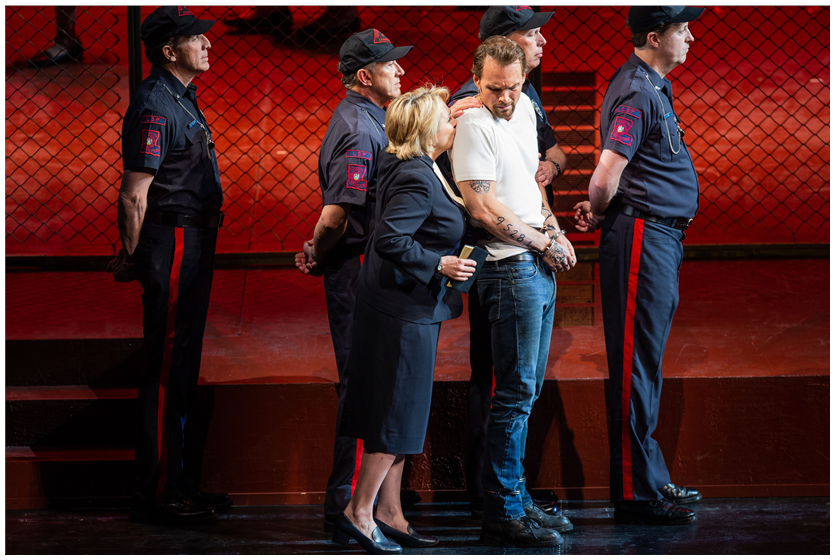 written by Sister Helen Prejean. Heggie and McNally, working closely with Sister Helen Prejean to bring her incredible true life experience to the stage, set out to create something that is neither a traditional opera nor a music drama but ends up being, as Heggie has coined it, "American opera theater." The results are devastatingly overwhelming in this emotionally powerful and rich piece.
Sister Helen Prejean (soprano Patricia Racette) has been corresponding with several inmates in the Louisiana State Penitentiary. One with whom she has been communicating with through an exchange of written letters is Joseph De Rocher (bass-baritone Ryan McKinny, in his Lyric debut), an inmate who sits on Death Row for the brutal rape and eventual murder of a young girl and the subsequent fatal stabbing of her boyfriend. De Rocher maintains his innocence and asks Sister Helen to visit him in person. She does make the long drive to Angola (a segment which is nicely supported by Elaine J. McCarthy's projection design) and meets him. De Rocher asks Sister Helen to be his spiritual advisor and she, somewhat reluctantly, agrees. At De Rocher's court appearance for his appeal, his mother Mrs. Patrick De Rocher (mezzo-soprano Susan Graham) is present to persuade the board to spare him the death penalty.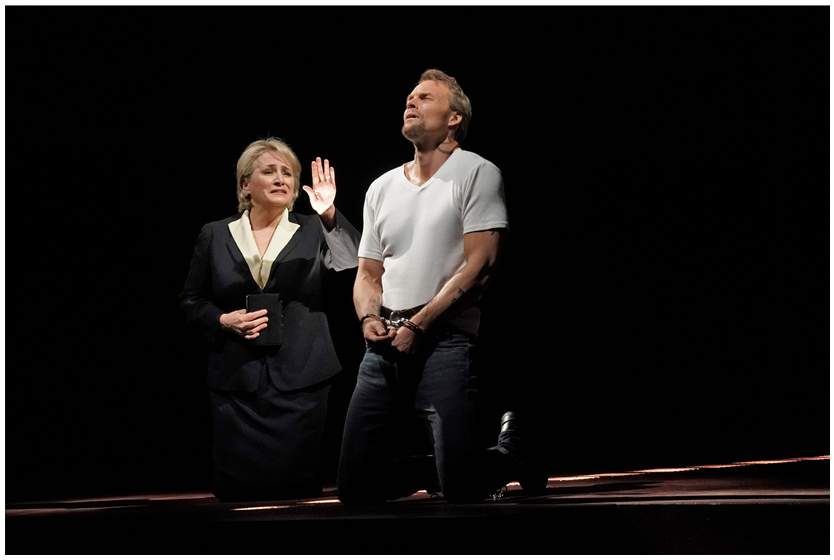 "Dead Man Walking" has all of the elements that are required to make this piece truly operatic. Regret, anger, loss and stoicism play out in scene after scene. Without being preachy, it shows every aspect of how these crimes affected everyone involved and challenges each audience member to assess for themselves their feelings regarding capital punishment. The question of searching for and eventually finding the truth as well as applying blame are also paramount. The predominant theme may be redemption, but the enormously essential lesson to walk away with lies in the power of forgiveness. Sister Helen's spiritual journey is really an inward trek that we must all make to find our literal selves.
Both Racette and McKinny are phenomenal in their respective roles. Racette plays Sister Helen with a down-home nonchalance and she finds great humor in many of her scenes in Act One. McKinny does the near-impossible feat of making what could be a one-dimensional monster into a wholly developed human being, albeit one with some pretty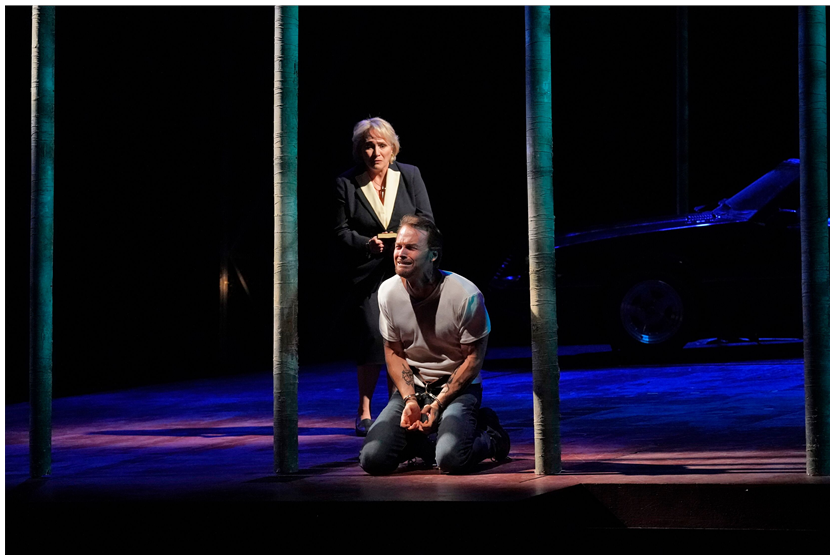 heavy baggage and a deprived childhood. Graham, who originated the role of Sister Helen in 2000, is sensational as Joseph's mother, particularly in her courtroom appearance where she describes his life as a poor but loving little boy. Soprano Whitney Morrison is strong as Sister Rose, the closest confidant and sole emotional support system for Sister Helen, and baritone Gordon Hawkins makes a very humane George Benton, the prison warden. All four of the victim's parents get to express their heartbreak, but it is tenor Allen Glassman as Howard Boucher, the father of the murdered boy, who is the standout.
The dynamism of "Dead Man Walking" can easily sneak up on you. As scene after scene unfolds in what initially appears to be a deceptively straightforward libretto by Terrence McNally, the cumulative result is akin to a punch in the solar plexus. By the opera's final moments, when Heggie's achingly melodic and enrapturing score falls away, the audience is left stunned and staggering from one of the most intense endings of any opera every presented on Lyric's stage.
____________________________________________________________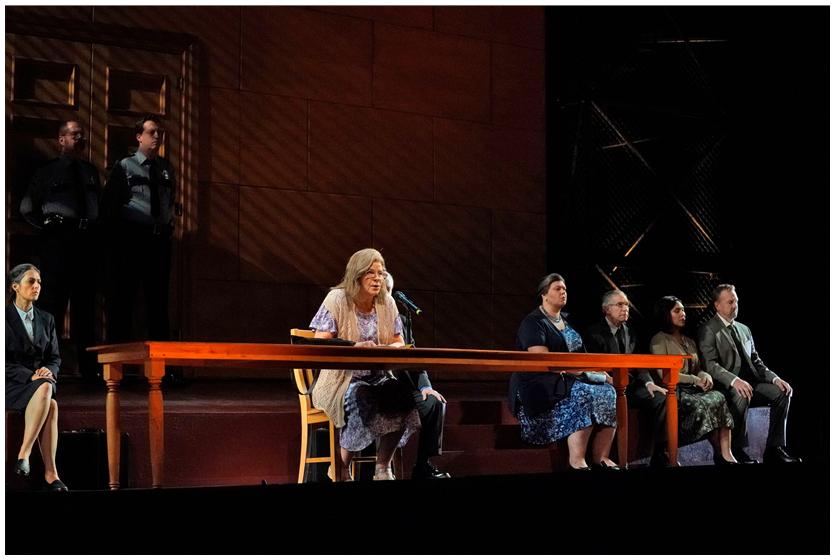 "Dead Man Walking" continues until November 22, 2019 with the following performances:
Saturday, November 16 at 7:30 PM
Friday, November 22 at 7:00 PM
Lyric Opera of Chicago is located as 20 North Wacker Drive, Chicago, IL                                                                   
Tickets start at $49.00 and are available by calling 312-827-5600 or visit www.lyricopera.org
Running time is 3 hours with one intermission.