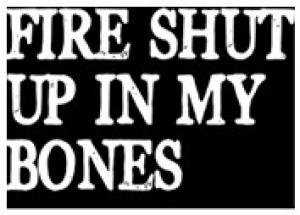 ****HIGHLY RECOMMENDED**** Lyric Opera of Chicago's bold initiative to present one contemporary, English-language opera on their mainstage each season continues with their latest offering, which closes the 2021/2022 season. "Fire Shut Up in My Bones" is particularly special because it is a collaboration of numerous extremely talented artists and performers whose voices rarely are heard in the major opera houses throughout the world and whose story focuses exclusively on that of a traditionally marginalized community. Congratulations are in order to all of the staff at Lyric for following through on their daring commitment in bringing this essential work to Chicago, which is a co-production of Lyric Opera of Chicago, the Metropolitan Opera and Los Angeles Opera. This "Fire Shut Up in My Bones" is an absolutely relevant and extraordinarily vital -- not to mention uniquely American -- addition to the landscape of contemporary opera.  4 BIG SPOTLIGHTS
It has been 25 years since Lyric produced an opera by a Black compositional team. In 1997, Lyric premiered an opera that it had commissioned entitled "Amistad" by Anthony Davis and a libretto by Thulani Davis. That was a long time ago and thankfully the creative world -- if not the world itself -- has embraced diversity and promoted inclusivity. There are many more stories that are seeing the light of day in many mediums and these are represented in the world of opera as well. So when jazz legend Terence Blanchard read New York Times columnist Charles M. Blow's 2014 memoir "Fire Shut Up in My Bones" he knew that he had found his next project.
Taking Blow's expansive life journey and condensing it into a fluid narrative must certainly have been a challenge for Kasi Lemmons. The actress and film director has distilled Blow's childhood trauma and its effects into an often-times poetic libretto, which has repeated phrases and redundant passages primarily in the first act. Supporting that libretto is Blanchard's gorgeous score which draws inspiration from gospel and blues at times but is clearly a strikingly original jazz composition. There is so much music presented here, flowing out of the orchestra pit, that it's a joyous musical adventure as one never knows exactly where Blanchard is going to take you next. While the entire production features exceptionally strong elements, it is Blanchard's dedication as well as the countless hours it must have taken him to complete this massive score which may impress you the most.
"Fire Shut Up in My Bones" had its Metropolitan Opera premiere in September of 2021. Four of the principal performers from that production are reprising their roles here at Lyric. Additionally, several of the supporting cast members from the Met are featured also. Fortunate for Lyric audiences, all of these performances shine.  After spending time on the Met stage together and while gathering once again for the rehearsal process before this iteration, these singers have found the emotional resonance that this work requires.
Anchoring them all is baritone and Ryan Opera Center alumnus, Will Liverman, as Charles. Liverman plays Charles wonderfully well and brings great pathos to this multi-faceted character. At times, when most vulnerable and appearing on an almost empty set, Liverman seems to be almost swallowed up by the huge void of Lyric's dauntingly enormous bare stage. Liverman uses that physicality to his great advantage. Soprano Latonia Moore is outstanding as Billie, Charles' loving but head-strong mother who not only wants the best for Charles and her four other sons but also has greater aspirations for herself. She longs to leave her job at the local chicken plucking factory to return to school and become a secretary. In a last minute cast change, soprano Brittany Renee has replaced Jacqueline Echols in the roles of Destiny (who guides Charles on his path), Loneliness (who engulfs him) and Greta, who is Charles' love interest once he reaches college. Baritone Reginald Smith, Jr. plays the empathetic and supportive Uncle Paul marvelously but is sadly underutilized. Smith, Jr. brings so much gravitas to all of his scenes and has so many valuable life lessons to offer Charles that you wish that he had more stage time. The role of young Charles, who is referred to as Char'es-Baby by the locals, is perfomed by a fifth-grade vocal major from Lexington, Kentucky named Benjamin Preacely. This talented young man has a very bright future ahead and when he and Liverman share the stage at the evening's final moments the combined effect is chilling and heartbreaking.
Blanchard's score is most symphonic during the opening of Act II as ten male dancers haunt Charles' dreams as they swirl around his solitary figure lying in bed. The most evocative of Blanchard's style can be heard in the trumpet solo that underscores the atmospheric rendezvous of Charles and Greta on the night that Charles truly opens up about his past. As mentioned earlier, Lemmons' libretto can feel somewhat psychologically hermetic in Act I. The redundancy of images is intentional and leads to a shattering conclusion of that act. However, both Blanchard's score and the direction move from a dark and troubling first half to a dramatic shift which is both joyous, celebratory and finally redemptive upon its conclusion.
Co-director James Robinson is Artistic Director of Opera Theatre of Saint Louis, where "Fire Shut Up in My Bones" first appeared in a version which was more pared-down but has now been expanded upon. Joining him as co-director is Camille A. Brown, who also created the original choreography (which is revived here by Jay Staten). Both Robinson and Brown have done a tremendous job of weaving together this tale which moves seamlessly through different musical styles as well as visual details in capturing the complexity of one individual's life experiences.
Set Designer Allen Moyer has created a sparse and minimal set which features an inventively endless use of a large, hollowed out square structure and the smaller solid square cube which is its cut-out, moving around the entire stage to create numerous locales. Also worthy of mention are Paul Tazewell's vibrant costumes and Christopher Akerlind's beautiful lighting design. Greg Emetaz's projections are sparingly used but to great effect.
"Fire Shut Up in My Bones" features adult language and mature themes. While perhaps not appropriate for very young children, it begs to be seen by anyone once they reach early adulthood. It contains many strong life lessons and, like Charles who is literally at a crossroads at the beginning and as we circle back to that event at the end, it teaches us that life has consequences. The choices we make affect not just us personally but others around us. It takes get courage to break the cycle of abuse.  Violence is never the answer.
The greatest lesson you can garner from "Fire Shut Up in My Bones" -- aside from learning to love yourself, flaws and all, and not let the pain from your past control your present situation -- can be found in Char'es-Baby's final words to Charles: "Always remember what Mama said...sometimes you just have to lay down your burden, even if you're in the middle of the road."
_______________________________________________________________
"Fire Shut Up in My Bones" continues to April 8, 2022 with the following performances:
Saturday, April 2 at 7:30 PM                                                                                                      Wednesday, April 6 at 2:00 PM                                                                                                  Friday, April 8 at 7:00 PM
Running time is approximately 3 hours and 15 minutes with one intermission
Tickets start at $111.00.  FYI (312) 827-5600 or www.lyricopera.org.