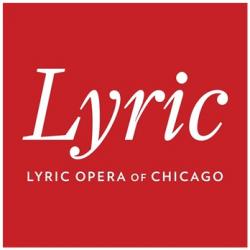 A young couple is brutally killed, and the convicted murderer, Joseph De Rocher, sits on death row. A Louisiana nun, Sister Helen Prejean, agrees to be his spiritual adviser. As she meets his family, and the families of his victims, she begins questioning every attitude she has about how human beings treat each other.
Inspired by a true story: First came the New York Times best-selling book (Pulitzer Prize-nominated in 1993), then the Academy Award-winning film starring Susan Sarandon and Sean Penn, then the profoundly moving opera.

Exceptionally successful: Widely acknowledged as one of the most riveting operas of the 21st century, Dead Man Walking has received over 60 productions on five continents since its premiere in 2000.

A message from Lyric's general director, Anthony Freud: "Many of the most deeply complex issues human beings will ever face are at the heart of many great operas, including this one. In the emotional and spiritual journeys of its two central characters, Dead Man Walking makes us think in new ways about basic, life-changing ideas of guilt, innocence, punishment, and forgiveness. The opera offers audiences an unsparingly honest, devastatingly moving libretto set to superbly imaginative, instantly accessible, totally memorable music. The full impact of the piece in the opera house is something you will never forget."
Powerhouse creators: Composer Jake Heggie teamed with Tony Award-winning playwright-screenwriter-librettist Terrence McNally to write "the most successful of contemporary American operas" (Washington Post).
Arias, ensembles, melodies: Heggie's score incorporates traditional operatic forms and incorporates a poignant spiritual as a recurring motif. Conductor Nicole Paiement (Lyric debut) and chorus master Michael Black will hone Lyric's musical forces for an unforgettable experience. (You can listen to audio samples here.)
Brilliant, committed cast brings passion and nuance to their portrayals: Soprano Patricia Racette returns to Lyric for her role debut as Sister Helen, spiritual adviser to the condemned Joseph DeRocher portrayed by baritone Ryan McKinny (Lyric debut and role debut), with mezzo-soprano Susan Graham, who created the role of Sister Helen, now portraying Joseph's mother. The cast also includes recent Ryan Opera Center alumna Whitney Morrison as Sister Rose.
Starkly affecting production staged by director Leonard Foglia; sets by Michael McGarty, costumes by Jess Goldstein, and sound by Roger Gans (all Lyric debuts); lighting by Brian Nason and projections by Elaine McCarthy.
Six performances: November 2, 6, 10, 13, 16, 22 (bold = matinees).
2 hours and 55 minutes, including 1 intermission.
Sung in English with English texts projected above the stage.
Free 30-minute pre-opera talks in the theater an hour before every performance.
For more information and to order tickets, visit lyricopera.org/dead-man or call 312-827-5600 ($39-$299, subject to change).
For information about pre-performance dining options at Lyric, visit lyricopera.org/dining to learn about on-site restaurants, beverage service, and more.
Special event at Lyric: The extraordinary Sister Helen Prejean, whose memoir inspired the opera, will join composer Jake Heggie for a discussion in the Graham Room at the Lyric Opera House on October 3, moderated by George Preston, WFMT's general manager. For more information, go to: lyricopera.org/pagetostage or call 312-827-5600.
Chicago Humanities Festival Partnership: On October 31 from 6-7:30pm, Sister Helen Prejean will speak about Dead Man Walking, both the opera and book, as well as her new book River of Fire, at First United Methodist Church of Chicago (77 W Washington St). The event will also feature brief performances from the opera.
Lyric Opera of Chicago is committed to redefining what it means to experience great opera.  The company is driven to deliver consistently excellent artistry through innovative, relevant, celebratory programming that engages and energizes new and traditional audiences.  
Under the leadership of general director, president & CEO Anthony Freud, music director Sir Andrew Davis, music director designate Enrique Mazzola, and creative consultant Renée Fleming, Lyric is dedicated to reflecting, and drawing strength from the diversity of Chicago. Lyric offers, through innovation, collaboration and evolving learning opportunities, ever more exciting, accessible, and thought-provoking audience and community experiences.  We also stand committed to training the artists of the future, through The Patrick G. and Shirley W. Ryan Opera Center and to becoming increasingly diverse across our audiences, staff, programming and artists - magnifying the welcoming pull of our art form, our company, and our city.
Through the timeless power of voice, the splendor of a great orchestra and chorus, theater, dance, design, and truly magnificent stagecraft, Lyric is devoted to immersing audiences in worlds both familiar and unexpected, creating shared experiences that resonate long after the curtain comes down.
Join us @LyricOpera on Twitter, Instagram, and Facebook. #Lyric1920 #LongLivePassion.