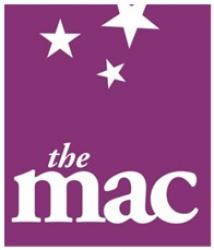 A million tickets have been sold internationally for this tribute to French singer-songwriter, cabaret performer and film actress Édith Piaf. Conceived and directed by Nice-based theater producer Gil Marsalla and starring Anne Carrere in the title role, this cabaret-style show in two acts features many of Piaf's most memorable songs, including "Padam…Padam," "Hymne a l'Amour" and "Non, Je ne Regrette Rien," arranged to reflect Piaf's life, from street performer to international star. "She died in 1963 but, more than 100 years since her birth, Édith Piaf lives," raves The Guardian.
"Piaf! The Show" producer Marsalla first met Carrere in 2014, when she auditioned for another of his productions, "Paris! The Show." Impressed by her voice and captivated by her personality, Marsalla decided to showcase Carrere in "Piaf! The Show," created to celebrate the 100th anniversary of Piaf's birth. The 2017 Carnegie Hall performance coincided with the 60th Anniversary of Piaf's own legendary Carnegie Hall appearance.  
About Édith Piaf
Abandoned by her mother, Édith Piaf (1915-1963) struggled throughout her life. She spent her youth entertaining passersby, and often accompanied her father's acrobat street act with her singing. Her fortunes changed when French nightclub owner Louis Leplee offered the starving but talented Piaf a contract. He was responsible for taking her off the streets at age 20 and changing her name from Édith Gassion to "La Mome Piaf" (or "Kid Sparrow"). Piaf grew in status entertaining in elegant cafés and cabarets and became a singing sensation amid the chic French society with her throbbing vocals and raw, emotional power. Beginning in 1936, Piaf recorded many albums and eventually became one of the highest paid stars in the world. She later toured internationally including to the United States. As time went on, she increasingly struggled with drug and alcohol addiction and was slowly crippled by severe arthritis. A series of spectacular comebacks in concert and recordings would follow over the years, but her health would slowly waste her away. Piaf's last appearance was at the Paris Olympia. Her last recorded song was "L'homme de Berlin" in 1963, the year of her death. She died in poverty, but her funeral was massive. It was the only time since WWII that Parisian traffic was completely stopped. The museum, the Musée Édith Piaf, was dedicated in her honor.
Tickets
The McAninch Arts Center presents a streamed engagement of the Carnegie Hall performance of "Piaf! The Show," 7 p.m. Sunday, Feb. 28. Tickets are $25 per household. Ticket purchasers will receive an email with the link to access their event online. For tickets and more information visit www.AtTheMAC.org or call 630.942.4000. The McAninch Box Office is open remotely Monday – Saturday, 12 noon – 5 p.m.
The MAC encourages everyone enjoying "Piaf! The Show" to consider making a donation to support the MAC's ongoing ability to continue to provide fun, creative and thought-provoking programming. For more information visit www.AtTheMAC.org or call 630.942.4000.
About the MAC
The McAninch Arts Center at College of DuPage is located at 425 Fawell Blvd., 25 miles west of Chicago near I-88 and I-355. It houses three indoor performance spaces (the 780-seat proscenium Belushi Performance Hall; the 236-seat soft-thrust Playhouse Theatre; and the versatile black box Studio Theatre), the outdoor Lakeside Pavilion, plus the Cleve Carney Museum of Art and classrooms for the college's academic programming. The MAC has presented theater, music, dance and visual art to more than 1.5 million people since its opening in 1986 and typically welcomes more than 100,000 patrons from the greater Chicago area to more than 230 performances each season.
The mission of the MAC is to foster enlightened educational and performance opportunities, which encourage artistic expression, establish a lasting relationship between people and art, and enrich the cultural vitality of the community. Visit www.AtTheMAC.org or www.facebook.com/AtTheMAC for more information.
The MAC's 2020-2021 Season is made possible in part with support by DoubleTree by Hilton Lisle/Naperville,  WDCB 90.9 FM and the College of DuPage Foundation.
Established as a 501(c)(3) not-for-profit charitable organization in 1967, the College of DuPage Foundation raises monetary and in-kind gifts to increase access to education and to enhance cultural opportunities for the surrounding community. For more information about the College of DuPage Foundation, visit www.foundation.cod.edu or call 630.942.2462. Programs at the MAC are partially supported through a grant from the Illinois Arts Council Agency.